African Finance Evolution: It May Not Be Televised Yet, but the World Is Certainly Taking Note
Burkina Faso-based Fidelis Finance specialises in meeting leasing, credit, factoring, surety and payment guarantee needs — especially those of West African SMEs.
The company's knowhow has earned it national and international recognition, raised living standards and created jobs in the five African countries in which it has operations: Burkina Faso, Ivory coast, Mali, Benin and Togo.
The Fidelis business model has become the object of study for finance professionals and university researchers — including behavioural finance scholars at Britain's renowned Oxford University.
All this culminates in an exciting and rapidly evolving sector, says CEO Abdoulaye Kouafilann Sory.
"Working as a banker has demands and challenges, but it is an exhilarating mission. It offers you the opportunity to play an important role in the lives of many companies and customers.
"I have been in this dynamic area for 25 years. At the beginning, we were driven by a desire to meet challenges and achieve performance objectives, in terms of activity and profitability.
"At the same time, we were ensuring compliance with organisational and regulatory requirements through our trained and motivated team."
With thanks to the organic growth of the company and the development of its activities, the odd contradiction has arisen from relationships and initiatives created by Fidelis.
That factor is welcomed and tackled head-on. "The sense of corporate social responsibility is growing," says Kouafilann Sory. "This is the motivation that makes us excited to get up each day to take up new challenges on a firm footing."
The specifics of Fidelis Finance lie in its cultural foundations. The team receives training on cultural values, professional conduct and ethics. Also in the company DNA are co-operative, flexible and agile structuring processes — valuable advances for the company as a whole, reflected in the talents of the staff.
"Our focus on SMEs has led to the implementation of a skills-development policy capable of handling any circumstance," he says. "Our teams acquire emotional competences — self- and social awareness and social-relationship management — to better manage relationships with our customers."
The information asymmetry which characterises the SME-bank relationship makes the Emotional Quotient, or EQ, of its teams relevant. "It allows us to create and maintain relationships of trust and enables the sharing of information — other than through financial statements, which contain limited information."
The intensification of competition has led to an expansion of services with shorter deadlines. "The development of fintech, in the medium or long term, are now at the heart of our priorities," says Kouafilann Sory. "There is an automation of processes, online accessibility of products and services, and a digital marketing strategy in alignment with the development of social networks activities to undertake."
What qualities does the CEO identify in successful corporate leaders? "Our leadership style draws its strength from the famous triptych," is the response, "the head (intelligence), the heart (ability to manage emotions) and courage (strength of character)."
Fidelis operates in a challenging sector where leaders can make the difference in the field thanks to personality, mentality, actions and attitudes, he says.
"We are working to develop 'action intelligence' and a talent for anticipation of solutions to tomorrow's problems. We motivate our teams by creating enthusiasm around the core values — vision, mission and objectives — to make our projects attractive and engaging."
Other character traits that characterise Fidelis? "Courage and resilience. At certain times in the history of our society, we have been forced, without questioning our convictions or our values, to leave our comfort zones to question the status quo, to take difficult decisions and act to adjust.
"This has always allowed us to make a difference."
In banking industry, the trick is to set standards high — and meet them. Those standards "are the cornerstone of the company", says Kouafilann Sory. "Bank leaders need to serve as role models. They must be regarded as trustworthy, courageous, authentic, honest and reliable."
Over the past 30 years in investment industry, the "efficient market hypothesis" has been undermined by the modern theory of finance, or behavioural finance. This introduced the importance of cognitive and psychological biases associated with decision-making and investments. The challenge is to provide customised financial services to our clients.
And for the future? "One of our short-term goals is to strengthen our policy of widening the circle of our partners to conquer new market segments," the CEO says. "We hope for a continuous improvement of the business environment in our operations countries, one which facilitates private entrepreneurship.
"The major changes brought about by the creation of ZLECA (the African continental free trade area) and of the new monetary zone, Eco will induce more openness. Fidelis Finance is preparing to face these challenges using its established processes, and the combined experience of its committed teams."
With cumulative invested funds of more than €202m for the private sector — 75 percent of which goes to SMEs in the form of medium- and long-term loans — this institution remains a benchmark for financing small firms.
Fidelis Finance's CSR approach, adopted in 2013, is divided into five axes:
Finance economic and social growth
Preserve the environment and protect the rights of minors
Improve the access rate of SMEs to bank financing
Promote wellbeing by engaging with communities,
Develop skills and promote professional ethical values.
This is an institution which is distinguished by its ongoing commitment to economic growth. Its repeated success in the CFI.co awards process — it has been recognised in 2017, 2018 and now in 2019 — is a fitting reward for its years of commitment to value-creation, and its fine CSR record.
---
---
You may have an interest in also reading…
Corporate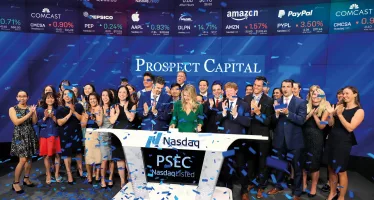 For 35 years, Prospect Capital Management, along with its predecessors, has established a history of innovation across its private and
Europe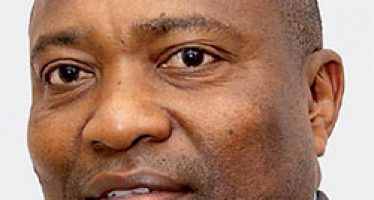 Nigerian-born Dr Solomon Fubara did not quite set out to become a member of the UK diaspora community. In fact,
u4673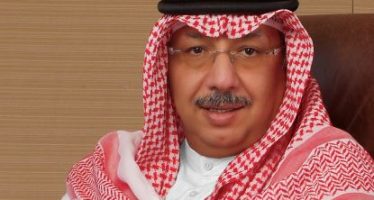 For over forty years, Kuwait International Bank (KIB) has been at the forefront of the drive towards innovation and excellence