Angola's Sovereign Wealth Fund Announces Investment Policy
Asset allocation to support preservation of capital, maximisation of returns and infrastructure development
José Filomeno dos Santos appointed FSDEA chairman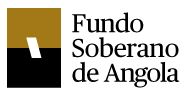 Luanda, Angola, 21 June 2013 – The Fundo Soberano de Angola (FSDEA), today announced the publication of its Investment Policy by the Angolan Government, which outlines clear guidelines in relation to all operational matters and investments necessary for the Fund's activities. The FSDEA also announced the appointment of José Filomeno dos Santos as the new Chairman of its Board of Directors.
The World Bank in a report issued on June 20 about Angola's progress on improving transparency has called for the Fund's mandate and governing framework to be clearly specified. The approval of the investment policy is key to meeting these requirements.
 "The Angolan government's ratification of the FSDEA's Investment Policy is a significant step towards securing Angola's wealth and future prosperity. The approved policy, along with our commitment to accountability and transparency, will ensure that we make the best and most considered investments that support the country's long-term economic future," commented José Filomeno dos Santos.
 "The Angolan government's ratification of the FSDEA's Investment Policy is a significant step towards securing Angola's wealth and future prosperity."
The FSDEA's diversified asset allocation will support three key criteria: preservation of capital, maximisation of returns over the long-term and infrastructure development. Representing 50 per cent of the Fund's investments will be fixed income instruments and cash, issued by sovereign agencies, supranational institutions, large companies with investment grade credit ratings, financial institutions and additionally, in equities issued within the G7.
The remainder of the funds will be allocated to alternative investments, including, but not limited to, emerging markets, high yield, commodities, agriculture and mining, infrastructure, property, BRICS and frontier market stocks, assets and depreciated opportunities.
The FSDEA will firstly focus on the hospitality sector by establishing a "Hotel Fund for Africa" in order to capitalize on the significant undersupply of hotel management capacity while addressing the urgent need for skilled local talent by supporting the establishment of a Hotel School. The Fund has issued a tender to a number of leading hotel operators to develop and operate a portfolio of three to five star business hotels across sub-Saharan Africa. The FSDEA is also in advanced discussions with a leading international hotel school to undertake feasibility studies to best determine the roll-out of the proposed Hotel School in Africa. The ultimate objective is to train and equip the Africa's youth with industry level hospitality know-how so they can build promising careers in the continent's service sector.
First Social Charter Initiative
As a key component of the Investment Policy, the FSDEA will make a commitment of 7.5 per cent to social development and socially responsible projects in the areas of education, income generation and off-the-grid access to clean water, healthcare and energy.
As part of the FSDEA Social Charter, the Fund unveiled details of its first community initiative, which consists in an education program designed to empower school children in economically vulnerable areas of Angola. This multi-year project, called "Kamba Dyami", is part of the One Laptop per Child international program and encourages computer-based learning in traditional classrooms at an early age. It was launched in 2011 by the Dom Bosco Schools, located in the outskirts of Angola's capital city.
Padre Santiago Christophersen SDB, Director, Dom Bosco School, Luanda, commented "Empowering our children with knowledge is fundamental and the Kamba Dyami Project has shown the progress children make through computer-based learning. We have seen a tremendous impact on the learning process through the use of the computers and the children are very enthusiastic to work with this interactive education tool. We are therefore very pleased that the FSDEA also recognizes the importance of not only the project but its future expansion. We look forward to working closely with the Fund's leadership to expand the education system in Angola."
"We intend to extend this initiative to additional schools in sub-urban and rural areas of Angola to enable the next generation to fully embrace our country's future opportunities. From 2013 to 2015, 1,200 additional laptops will be availed, which will allow 2,400 more children to benefit from computer-based learning," explained dos Santos.
A key focus of this computer-based learning program will be enhancing human capital to guarantee the sustainable success of the project and ensure that teachers are adequately trained to develop innovative educational practices in their schools.
"Since the Fund's launch last year, we have been actively evaluating both social and economic development opportunities.  As the Investment Policy is approved, the Fund is now in a position to drive forward our mandate to promote the economic and social development of Angola," concluded dos Santos.
About the Fundo Soberano de Angola
The Fundo Soberano de Angola (FSDEA) is a Sovereign Wealth Fund wholly owned by the Republic of Angola. The Fund, established according to international governance benchmarks, will gradually diversify its investment portfolio across a number of industries and asset classes in accordance with its investment policy and guidelines. By pursuing investments that generate long-term and socially enhancing financial returns, the Fund will play an important role in promoting Angola's social and economic development and generating wealth for its people.
For further information, please visit www.fundosoberano.ao
José Filomeno de Sousa dos Santos – Chairman of the Board of Directors
José Filomeno de Sousa dos Santos serves as the Chairman of the Board of Directors of the Fundo Soberano de Angola (FSDEA) since June 2013. In this capacity, he oversees the management and performance of the Board of Directors and the FSDEA overall. Mr. dos Santos joined the FSDEA in 2012 as a Member of the Board of Directors where he was instrumental in building the strategic and operational foundations of the FSDEA..
Prior to his appointment to the FSDEA, Mr. dos Santos worked across various industries including trading, transport, insurance and finance and held positions with companies such as Glencore in London, TURA (Transportation company in Luanda), AAA Serviços Financeiros and Banco Kwanza Invest.
Mr. dos Santos holds a Master's degree in Information Management and Finance from Westminster University and has published a number of specialized articles on Project Finance and Economics.
He is the son of the current Angolan president, is married and has three daughters.
---
You may have an interest in also reading…
Finance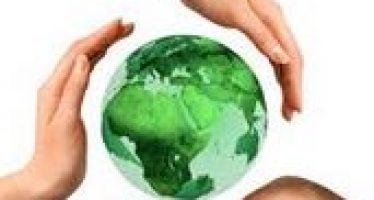 By Thomas Lys, James Naughton and Clare Wang The Unexpected Link between CSR Spending and Financial Performance Proponents of corporate
Middle East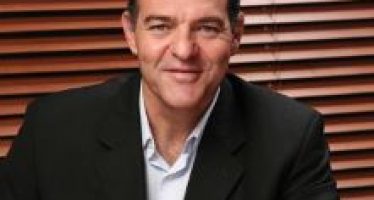 Relentless urbanisation is driving increased demand for higher quality, more affordable and greener urban infrastructure in emerging and developed markets.
Corporate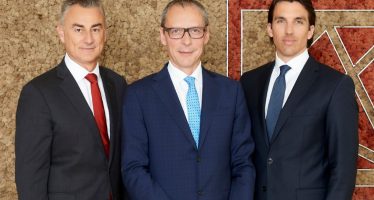 Kathrein Privatbank AG, with its headquarters in Vienna's first district, was founded by Carl Kathrein in 1924 and is one