Winnie Byanyima: From the Bush to the Global Stage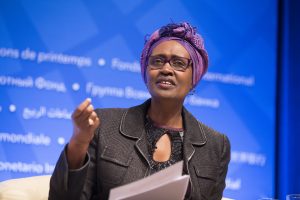 Oxfam International's dynamic director Winnie Byanyima possesses a most extraordinary CV. Her career includes working as Uganda's first female aeronautical engineer, living in the bush as a guerrilla fighter, roles as a diplomat and a politician, and campaigning for human rights on the international stage. In her current job, Ms Byanyima is gunning multinational tax dodgers. Increasingly, multinationals who arrange their affairs so that profits are channelled via countries with low taxation reap a whirlwind of bad publicity. Starbucks, Facebook, Amazon, and Google are among the companies criticised for paying a pittance in UK corporation tax despite raking in huge profits.
At the OECD (Organisation for Economic Cooperation and Development) meeting in Lima last October, the world's finance ministers agreed to change the rules on taxing profits. They warned multinational corporations that they would no longer be allowed to use their size and cross-border presence to dodge taxes. The OECD estimates this could boost the global tax yield by up to $250billion annually.
A recent Oxfam report concludes that the countries of Africa were cheated out of $11billion in 2010 alone via just a single of the many tricks employed by multinationals to reduce their tax exposure. This is roughly equivalent to six times the amount needed to plug the combined healthcare funding gap of Sierra Leone, Liberia, Guinea, and Guinea Bissau – countries that suffered greatly because of devastatingly inadequate healthcare systems during the recent Ebola outbreak.
Oxfam International's Executive-Director Winnie Byanyima points out that "Africa is haemorrhaging billions of dollars because multinational corporations do not pay their fair share of taxes. If this revenue were invested in education and healthcare, societies and economies would flourish across the continent." A product of the turbulent cauldron of Ugandan post-independence politics, Ms Byanyima grew up under the brutal military dictatorship of Idi Amin. Her parents were both social activists. Her father Mzee Boniface Byanyima was a secondary school teacher who became a member of parliament and opposed the corrupt and repressive regime.
In the harrowing times that followed, the legislature was dissolved and Mr Byanyima jailed. His wife Gertrude had been active in promoting women's education, establishing women's clubs and introducing literacy programmes. She was a fervent opponent of arranged girlhood marriages, often sheltering girls in the family home. Fearing for their daughter's safety in Uganda, the Byanyimas acquired a false passport and whisked her out of the country; first to Kenya and then on to Great Britain where she secured refugee status. Ms Byanyima continued her studies in Manchester and won a scholarship to pursue a degree in Aeronautical Engineering.
By the time Ms Byanyima graduated with degrees from Manchester and Cranfield Universities, Idi Amin had been replaced by the civilian dictatorship of Milton Obote. She returned home to take up an engineering job at Uganda Airlines. Ms Byanyima's childhood had imbued her with a keen interest in politics and a strong belief in human rights. While working at the airline, she helped the resistance movement working to undermine the government by meeting with dissidents and passing on information and messages.
When the regime's security services uncovered her links to the opposition movement, Ms Byanyima had to flee Kampala and go underground. Shespent the next two years living with guerrilla fighters in the rural south of the country. The rebels had a well-defined sense of the country they wanted to build, moving Uganda away from its colonial past to become an independent and democratic state. Ms Byanyima credits this period of her life with developing a deeper understanding of human rights, democracy, and the causes of poverty.
One of the rebel leaders was childhood friend Yoweri Museveni. In 1986, after the National Resistance Movement (NRA) ousted the regime, Mr Museveni became president. Three years later, Ms Byanyima joined the diplomatic service representing Uganda in France and at UNESCO in Paris. Returning home in 1994, she threw herself into the country's reconstruction. Ms Byanyima first served as a member of parliament for ten years. During that time, she created a female parliamentary caucus. She also helped found the Forum for Women in Democracy which champions gender equality in politics.
In 1998, Ms Byanyima married Dr Kizza Besigye who had been responsible for keeping the National Resistance Army guerrillas healthy. He was both a physician and confidante to NRA Chairman Yoweri Museveni. In 1986, as Mr Museveni assumed the presidency, he appointed the then-29-year-old Dr Besigye as minister of Internal Affairs.
However, by the turn of the century the couple had become disillusioned with the National Resistance Movement "no-party" system of government. They also were increasingly critical of corruption amongst ministers and other officials. In 2001, Dr Besigye contested the presidential leadership in elections ultimately won by Mr Museveni.
Dr Besigye contested the results at the Supreme Court of Uganda, citing massive rigging and electoral violence. However, his petition to have the election nullified was denied despite a unanimous ruling by the Supreme Court that the vote had been marred by widespread fraud. Subsequently, Dr Besigye was arrested and detained for treason. Fearing for his life, he fled to the United States. On his return in 2005 he said: "I left in order to continue my political engagement and avoid landing behind bars or six feet under."
Despite her husband's exile, Ms Byanyima remained a member of the Ugandan Parliament until 2004 when she quit national politics to head the Directorate of Women, Gender, and Development of the African Union in Addis Ababa. Two years later, she accepted a position at the United Nations Development Programme (UNDP). In 2013, Ms Byanyima was appointed executive-director of Oxfam International.
---
Tags assigned to this article:
uganda
---
You may have an interest in also reading…
Editor's Picks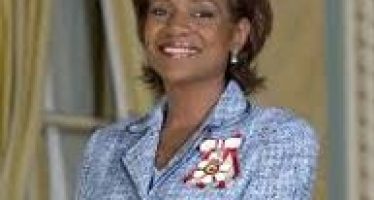 The world over, Canada enjoys a reputation as a country most welcoming to immigrants. Newcomers are not just welcomed with
Africa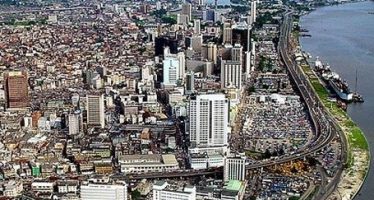 At a time when Europe's growth is stalling and in recession, Nigeria's economic output is continuing to motor away. However, this growth
Sustainability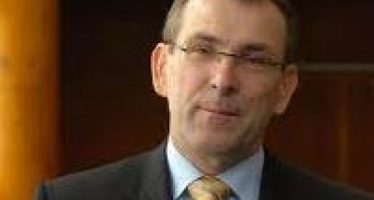 The countries of the Sahel region are set to receive unprecedented levels of aid to help them overcome poverty and