At High-Level Forum, UN Official Calls for Final Push Towards New Sustainability Agenda
The international community stands on the cusp of eradicating extreme poverty and reaching the world's most vulnerable people with "a chance to live a life of dignity," the Vice-President of the United Nations Economic and Social Council (ECOSOC) declared today, as he appealed to delegates to strengthen the platforms for implementing the new development agenda that will be adopted in September.
"If we want to give the final touch to and implement a universal, transformational and people-centred agenda, we need to change our mind-sets. We cannot go on doing business as usual and expect different results," affirmed Oh Joon in his remarks to the opening of the High-level Segment of ECOSOC's 2015 session.
"We have a responsibility to contribute, through our deliberation, to the process that will chart our way for the next 15 years and beyond," Mr. Oh continued. "If we get it right now, we will get it right for generations to come."
The High-level Segment coincides with the Ministerial Segment of the 2015 High-Level Political Forum (HLPF) on Sustainable Development, which is meeting from 26 June through 8 July. The latter aims to foster debate between governments, the UN system and other organizations, scientists, major groups and other stakeholders of civil society on all aspects of surrounding the implementation of the new sustainability agenda and push to eradicate global poverty.
"If we want to give the final touch to and implement a universal, transformational and people-centred agenda, we need to change our mind-sets."

– Oh Joon
In September, Member States will adopt a set of sustainable development goals that build on the eight Millennium Development Goals (MDGs), which had a deadline of 2015. The UN is working with governments, civil society and other partners to build on the momentum generated by the MDGs and carry on with an ambitious post-2015 development agenda.
Addressing the opening of the High-Level Political Forum last week, ECOSOC President Martin Sajdik told delegates that the session could ultimately realize three objectives, including taking stock of the international community's standing ahead of the impending Third International Conference on Financing for Development in Addis Ababa, Ethiopia; providing an opportunity to prepare for implementing the post-2015 development agenda; and designing a methodology to keep progress and implementation under review in each country and region.
In today's message to the Forum, Mr. Oh reiterated that sense of urgency, noting that Member States would need to discuss and determine "how to ensure that we build on strong foundations" while also uniting and integrating all efforts – at regional, national and global levels – towards a unified objective.
"An integrated agenda will require an integrated vision, particularly at the conceptual level of policy making," Mr. Oh added. "We are on the verge of creating an exceptional deed. Let us get it right."
Also speaking at the opening of the High-level Segment, Deputy Secretary-General Jan Eliasson agreed with Mr. Oh, stating that the global community's legacy "will depend in no small part on whether the agenda we adopt at the September Summit is ambitious and transformative and whether we live up to it."
"We are clearly heading in the right direction," Mr. Eliasson continued. "The litmus test for the new agenda will be its implementation."
The Deputy Secretary-General observed that 17 sustainable development goals proposed by Member States were, in fact, transformative and established "a holistic vision of development focussed on people."
At the same time, he said, one of the lessons from the MDGs is that the world cannot work in silos, focusing on one goal, without considering the links to other goals.
"We need more than a new toolbox of policy measures. We need an essential 'rethink' of the way we make and implement policies. We must learn how to shape, implement and review development plans reflecting both economic, social and environmental dimensions," Mr. Eliasson stated. "That is why we need an integrated vision of implementation, in which interlinkages are well understood and utilized."
Meanwhile, Sam Kutesa, the President of the General Assembly, similarly underscored the need to "redouble efforts" to bring the negotiations on the post-2015 development agenda to "a successful conclusion" while also scaling up mobilization of resources and renewing and enhancing global partnerships for development.
"It is self-evident why successful outcomes from all of these processes will be critical towards achieving sustainable development and putting our world on a safer, more equitable, and sustainable pathway," Mr. Kutesa told those gathered.
"The deliberations at this session of the HLPF will deepen understanding of critical issues related to the post 2015 development agenda, and the vital role the Forum will play in ensuring that the new agenda is understood, communicated and achieved by the engagement of all actors." Source
---
---
You may have an interest in also reading…
Europe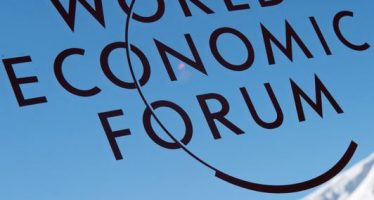 While currencies crumbled in emerging markets ranging from Turkey to Argentina, the world's mostly self-appointed leaders and assorted hangers-on gathered
Asia Pacific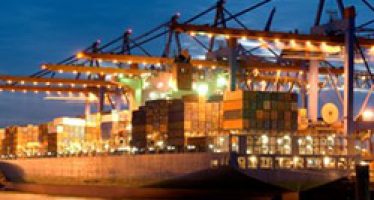 Some analysts have predicted that the commodity price boom has played itself out. However, natural resource-based commodity prices (with the
Banking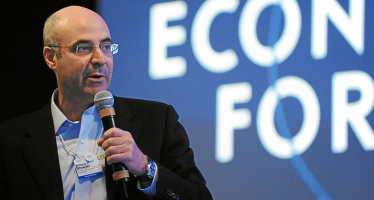 William F Browder of Hermitage Capital Management has been a Davos regular for over twenty years, unfailingly embarking every January