CFI.co Meets the CEO of Schlumberger: Eke U. Eke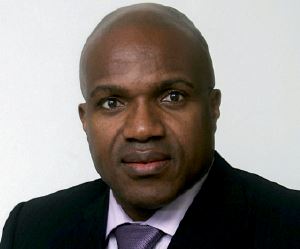 Mr Eke U. Eke joined Schlumberger in 1993. He has gained a vast array of technical and managerial experience from working in a variety of positions and regions across the globe. Mr Eke's career includes more than thirteen years with the Wireline Business Segment of Schlumberger where he began as a field engineer and worked his way through a number of field and management positions in various countries in the Middle East.
Mr Eke U. Eke then moved away from the operations area and into a position at the Personnel and Human Resources Department where he was the oilfield services training manager for the Middle East and Asia between April 2001 and March 2003. Subsequently, Mr Eke U. Eke held other management positions including that of General Manager of Schlumberger Wireline India between April 2003 and November 2006. In this capacity he was responsible for significant business growth and was instrumental in multiplying revenue streams by an impressive actor.
After his stay in India, Mr Eke U. Eke moved to France as Schlumberger's marketing manager for Europe, Africa and Caspian Sea Basin. As such he was responsible for driving business development strategies in that vast geographical area between December 2006 and May 2009.
Subsequently, Mr Eke U. Eke moved to an entirely new business arena and work at the Schlumberger Completions Segment headquarters in Rosharon, an unincorporated area also known as Buttermilk Station in Texas, USA. Here he became global business manager for completions reservoir monitoring and control between June 2009 and March 2010. In this capacity Mr Eke U. Eke bore responsibility for technology development and deployment strategy for permanent monitoring and intelligent flow control completions systems.
In April 2010, Mr Eke U. Eke was appointed vice-president and group managing director for the Schlumberger Oilfield Service group of businesses in West Africa with an area of operations spanning no less than sixteen countries. In this role he was responsible for restructuring the business in the region and for the deployment of a strategy that resulted in a resurgence of business growth.
Mr Eke U. Eke is a member of the board of directors of several organizations and institutions. He is married to Stella Eke. The couple has three children.
Schlumberger is the world's largest oil services company employing well over 120,000 worldwide in over 85 countries. In 2012, the company obtained a net income of $5.6 billion on revenue exceeding of $42 billion.
Traditionally Schlumberger has cultivated a company-wide culture of environmental awareness. In its annual Green Ranking, the US magazine Newsweek placed the company third among its 31 peers. Newsweek commented on Schlumberger's large-scale efforts at carbon sequestration – a process that stores harmful CO2 underground.
The company derives its name from the French Schlumberger brothers, Conrad and Marcel, who in 1926 founded the Société de Prospection Électrique (Electric Prospecting Company) with the aim of providing wireline services to oil companies.
Today, the business they began spans the globe and provides a wide range of essential and innovative services to oil prospectors and drillers alike. Through a long series of mergers and acquisitions Schlumberger succeeded in expanding its reach across the globe. The company maintains its principle offices in Houston, The Hague and Paris. Schlumberger is listed on the New York Stock Exchange (SLB) and was incorporated in 1956 under Netherlands Antilles' (now Curaçao, Kingdom of the Netherlands) Law. Schlumberger NV is not treated as a foreign private issuer under the US securities laws and files the exact same public filings as US public companies.
---
You may have an interest in also reading…
North America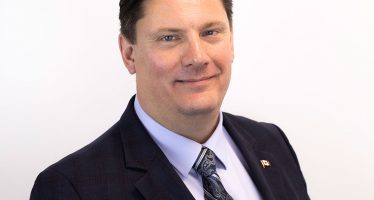 Rainmaker Worldwide is disrupting traditional responses to our planet's growing water crisis, and the man driving the company vision is
Corporate Leaders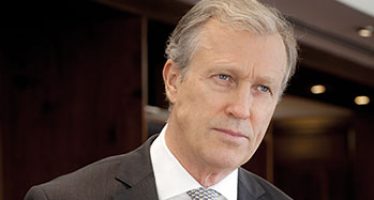 Dr. Nick Rischbieth, Executive President of the Central American Bank for Economic Integration (CABEI), holds a Bachelor's Degree in Economics
Sustainability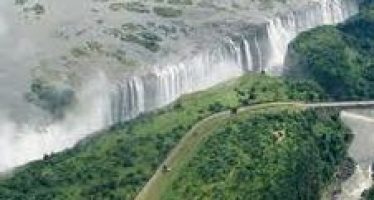 Zambia has seen foreign direct investment (FDI) increase significantly to well over $1bn in 2013 – up 31% over the