Nasir Ahmad El-Rufai, Good Governance Group: Stunted Potentials Hobble Africa's Giant
These days, Nigeria is often in the news for the wrong reasons. It is a country devastated by poverty, insecurity, corruption and terrorism; the governance challenges are immense, while most public policies deliver poor outcomes.
The budgeting process is a fictographic art, featuring much drama and a growing disconnect from the imperatives of development. True to that tradition, the 2013 budget is by July still a matter of unsettled contention between the executive and legislative branches of government. Unconstitutionally and therefore unlawfully, the nation's savings account – the Excess Crude Account – is being rapidly drawn down. So much so, that it is likely to fall from about $11bn in February to zero by October 2013.
Yet this sorry impasse and the pervasive impunity do not define Nigeria. Its diverse peoples are an energetic, often optimistic lot trying to build their lives despite the trammels imposed by governmental incompetence and paralysis. Nigeria is Africa's largest country and second largest economy. It could easily be the continent's largest market if some congruence should emerge between government action and national aspirations.
Such congruence was in the works from 2004-2007. During that time a variety of reform measures began to improve government finances and shrink the participation of the state in business by privatizing many state-owned enterprises. Ports were made more efficient as well and new thermal power plants finally got built to improve patchy levels of electricity generation. A modern national identity system came into being while the banking system was strengthened. Nigeria was even poised to launch a national mortgage system to reverse its embarrassing housing deficit. Also, for the first time a coherent roadmap for a solid mineral sector emerged alongside efforts to reduce the cost of governance.
"On a macroeconomic level, the government needs to both shrink and become more efficient."
The success of the debt relief campaign reflected the international community's confidence in the soundness of the economic programme then being feverishly unleashed. Nigeria did not suddenly become an El Dorado; but it was clearly beginning to get a grip on its problems using solutions that were market-driven and propelled by a vision that the proper role of government is to merely provide the infrastructure and the rule of law (and order) that create the confidence needed for people to grow and unleash their talents.
The vision was to make this the last generation to just speak about Nigeria's potentials. We were determined to realize those potentials, confident that we had the talents to create wealth from the vast endowments bestowed on our country.
Why then the stasis since late 2007? Political power must always be tied to national purpose. The inheritors of power were strangers to that concept, and mostly did not feel obliged to uphold the reforms. Where they did, they lacked the political will to see it through. Even conceding to the ever changing dynamics of life, the broad thrust of the programmes Nigeria needs to implement is obvious: The 2004-2007 reforms are unfinished. They should constitute a new starting point for development – focused governance.
Perhaps that will be the single agenda item for the post-Jonathanian Nigeria. However, it is clear that the current leadership doesn't want to tread the road less travelled. We will nevertheless outline what needs doing. It is not rocket science but does require personal integrity, character and perseverance on the part of the nation's leadership – qualities that appear to be in great deficit in the Jonathan administration.
On a macroeconomic level, the government needs to both shrink and become more efficient. The public service is in many ways unfit for purpose, with a mismatch between the skills required and the excess personnel it carries. A set of incentives must to be arranged to make the public service once again an attractive career choice for our most talented.
Certain sectors of the service also need to grow. Nigeria needs more police, health workers, teachers and judges. But the share of national income consumed by the state has to decrease. A strict monetization policy has to be implemented: Securing a public service job, or getting elected to office, should not be a license for leading a lifestyle that would make some royals envious.
"Unconstitutionally and therefore unlawfully, the nation's savings account – the Excess Crude Account – is being rapidly drawn down. So much so, that it is likely to fall from about $11bn in February to zero by October 2013."
The expense on human capital has to grow and needs to be more efficiently allocated. The failure rates in the final secondary level exams show that we are not equipping our youth with the skills needed for the 21st century. Our tertiary education is also mired in mediocrity. The emergence of private universities merely glosses over, rather than addresses, the problem. Access to basic healthcare is also problematic, and we continue to record scandalous rates of maternal and infant mortality. The vote of no confidence in the healthcare system is seen not merely in the N4 billion Nigerians spent in 2010 on medical tourism, but also in the fact that the government makes provisions to send its top officials abroad to obtain proper medical care.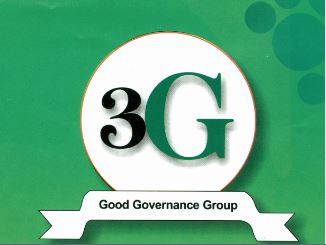 Spending priorities and the allocation of resources have to be calibrated to reflect the urgent necessity to build infrastructure in Nigeria. The personnel and overhead cost of governments should no longer dominate budgeting which must begin to prioritize capital expenditure in both national and subnational budgets. Having a healthy and well-educated population able to compete in today's global village is more important than the perks that seem to occupy and distract many public officers.
The abandoned efforts at developing a national mortgage system should be revived to create a source of sustainable, long-term financing and a basis for a veritable housing revolution. This would help create better planned neighbourhoods in addition to the civic pride, social stability and sense of security that home ownership fosters.
Unleashing entrepreneurial energy also requires that strong regulatory competencies be developed across the board. As our banking system so notoriously demonstrated, effective supervision and enforcement of rules and regulations are critical to the overall performance of the nation's economy.
Thus, Nigeria has room for an economic explosion; a revolution in development with tectonic consequences for Africa. But all these depend on getting the politics right. Enterprising investors can still make money from the chaos that is the Nigerian economy today given the reservoirs of unmet needs across many sectors. This, however, is not contributing in any meaningful way to the unleashing of the nation's vast potential nor does it foment sustainable economic growth the country needs.
About the Author
Nasir Ahmad El-Rufai is the Deputy National Secretary of the opposition All Progressives Congress (APC). He was at various times Presidential Adviser (1998-99), Director General of the Bureau of Public Enterprises (1999-2003), Minister of the Federal Capital Territory (2003-2007) and member National Energy Council (2007-2008).
---
You may have an interest in also reading…
Sustainability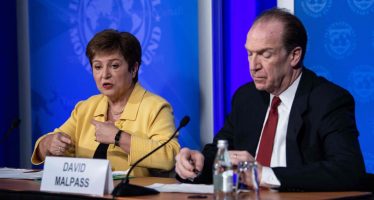 World Bank President David Malpass has joined IMF Managing Director Kristalina Georgieva in urging bilateral creditors to extend debt relief
Africa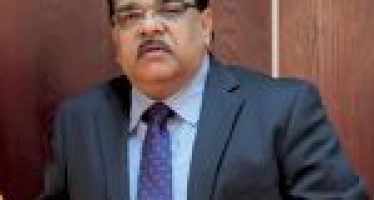 Mr Jairaj Sonoo, Chief Executive Banking (Indian Ocean Islands) of the State Bank of Mauritius (SBM), boasts no less than
Projects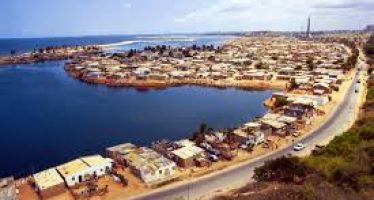 Alternative, renewable energy is not merely an afterthought in oil-rich Angola as the country seeks to diversify its booming economy.