An Actor Out of His Depth: Clooney Keeps an Eye on Sudan
US heartthrob George Clooney – according People Magazine the Sexiest Man Alive – has found a new calling: Spying. The actor has earmarked the proceeds of his Nespresso coffee endorsement to finance an eye in the sky which is to keep tabs on the president of Sudan.
Clooney-the-snoop does not like Mr Omar al-Bashir and the latter better take note: "I want him to have the same amount of attention that I get. I think that's fair." The actor said that he got the idea for employing satellites to spy on Sudan from the paparazzi that follow his every move with huge telephoto lenses.
Ever since Mr Clooney came out of the closet and admitted to being a liberal on the Larry King show back in February 2006, he had been looking for a cause. Thanks to Nespresso, the coffee capsules he peddles in television commercials, the actor has found an issue to take up: The defence of South Sudan vis-à-vis its neighbour to the north.
After sipping a cup of coffee powered by beans from South Sudan, Mr Clooney was sold on the world's newest country. In fact, the actor was so happy to have found his cause that he's gone quite berserk over it, to the point of getting himself arrested during a protest in front of the Sudanese embassy in Washington, DC. As he was led away by a burly police officer, Mr Clooney said he was just "trying to raise attention."
"After sipping a cup of coffee powered by beans from South Sudan, Mr Clooney was sold on the world's newest country."
Stardom in Hollywood isn't complete without some form of political activism. Sean Penn has taken up the plight of Venezuela and other countries purportedly menaced by US imperialism; Alec Baldwin fights for gun control and the environment; and Richard Gere is enamoured with the Dalai Lama. It would almost seem that no issue can be taken seriously as long as it hasn't been taken up by someone famous.
While Mr Clooney is stoking the fires, relations between South Sudan and Sudan seem on the mend. The potentially dangerous row between both countries over pipeline fees and border demarcation was largely settled during a recent visit to Khartoum by South Sudanese President Salva Kiir.
As a direct result of the talks in early September between presidents al-Bashir and Kiir, two pipelines carrying South Sudanese oil to Port Sudan on the Red Sea were opened up. This enabled two oil fields in South Sudan's Unity State to come back on stream after 21 months of inactivity. Oil production is now up to about 30,000 barrels per day. Two additional fields will be activated in November and December boosting oil output by another 30,000 barrels/day.
Notwithstanding Mr Clooney's claims to the contrary, a most welcome thaw has improved relations between Khartoum and Juba significantly to the point where Sudan Vision, a leading daily in Khartoum, lavishly praised South Sudanese president Salva Kiir of South Sudan for his determination to reach a compromise on most, if not all, outstanding issues between the two nations.
For its part, the government of Sudan confirmed its "total cooperation" with the efforts of the African Union (AU) to address any remaining issues. The head of the AU Monitoring and Verification Mechanism, Julius Olakunle, called the statements by Khartoum officials as "most constructive" and said that the levels of cooperation he found on the ground along the border offer "great encouragement."
Mr Olakunle called on the people of the two countries to avoid unlawful actions that might jeopardize the AU's mediation efforts and said he expected the press in both countries to refrain from jingoism.
The improvement in bilateral relations followed a thorough cabinet shake-up in South Sudan which resulted in the dismissal of some of that country's more sanguine government officials. Pundits in Juba have it that president Salva Kiir decided on the reshuffle after growing increasingly frustrated at the lack of progress in mending fences. Earlier the South Sudanese president had met significant opposition to his policy of détente.
In light of recent developments, the antics of a Hollywood movie star seem rather silly. The ever suave Mr Clooney should perhaps keep to his trade of setting hearts on fire. Moreover, his unwarranted interference smacks of latter-day colonialism: As African nations seek and find models of cooperation and development, they are decidedly not in need of advice from an ill-informed actor and coffee hawker with ambitions extending beyond the silver screen.
---
Tags assigned to this article:
sudan
---
You may have an interest in also reading…
Banking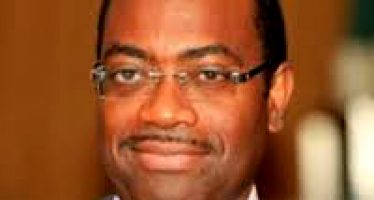 The expected gains of the N450billion Nigeria Incentive-Based Risk-Sharing System for Agricultural Lending (NIRSAL) special credit portfolio set aside by
Latin America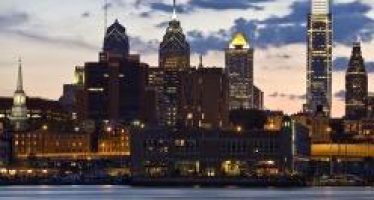 Focusing policies on competitive industries can provide jobs for the impoverished, hungry, restive urban millions As magnets for talent and
Africa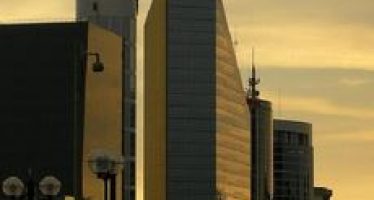 The famed Peruvian economist Hernando de Soto has said it all along: The world's destitute are oftentimes somewhat less poor