CFI.co Meets Ivy Apea Owusu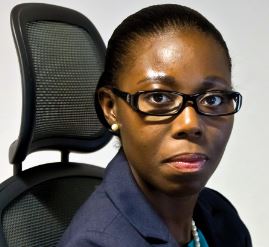 Ivy has been working in the Energy Sector since 2002 working with GE Capital in the USA from 2002 through 2007 and in the UK from 2007 until August 2009 in Energy Financing. Prior to that, she was with the Consumer Banking Department at Ecobank Ghana from 1998 until 2001 working closely with the Head of Consumer Banking and Customer care. Ivy is a graduate of the University of Ghana, Legon (BA Admin) as well as Vanderbilt University in TN, USA (MBA).
Ivy began her energy career in 2002 as an associate with GE Structured Finance Group and GE Energy Financial Services (GE EFS) focused on reserve based acquisition and monetization and quickly rose through the ranks to become Vice President in January 2007. During this period she garnered hands on experience in both Debt and Equity financing in the Oil & Gas, Power Generation, Renewable and Ancillary Energy Services Sectors. She was also involved in portfolio management, underwriting and loan syndication.
In 2007, Ivy was appointed Risk Director and transferred to London, UK to set up and head an European Structured Finance desk for GE's French Bank (GECFB). In this role, she worked closely with GE EFS and was responsible for deal structuring, document and contract negotiations, supervising deal teams in risks and mitigants analysis and presenting deals to credit committee for approval. She worked on over $1BN transactions covering Leverage Buyouts, Project Finance and Acquisition Finance.
Her experience and wins include closing and syndicating the first GE Energy Financial Services UK Wind Farm Project Finance deal ($60MM) and the financing of 3 Spanish Solar projects (~$100MM) with WestLB and Santander Banks. She was also the portfolio manager and agent for the $100MM Katahdin Power Generation Portfolio which was owned by ArcLight Capital Partners. In 2008, she was handpicked and awarded by the Company CEO as an outstanding employee. She also received a best employee award in 2000 at Ecobank Ghana Limited.
Ivy joined Cirrus Oil in 2009 as the company's Risk Manager. She was promoted to the role of General Manager, Commerce a few weeks after joining the company and then appointed CEO in November 2010. In this role, she has spearheaded a wide range of health and education related community activities for Cirrus including partnering with the Pediatric Oncology Center OF Korle Bu Teaching Hospital (KBTH) as well as constructing and furnishing a library for the Poasi and New Takoradi communities in the Western Region of Ghana.
Ivy has held numerous speaking engagements; some of which include giving the key note address for the Canadian Chamber of Commerce Power Breakfast 2012, panel presenter during the 2013 TICAD V conference in Japan, speaker at the CWC Energy Conference in Ghana 2011, etc.
Cirrus Oil
Cirrus Oil Services Ltd. is a subsidiary of Woodfields Energy Resources which has been in operation since 1999. In 2007 Cirrus Oil Services Limited obtained its license to operate as a bulk distributor of petroleum products and has since become a market leader in Ghana and the Sub Saharan Africa region.
In a market with growing need for energy, energy services and related products, Cirrus Oil is uniquely positioned as the preferred partner in the trading and distribution of downstream petroleum products. As a regional distribution hub, the company has over 70,000 cubic meters of storage capacity in Tema and Takoradi equipped with state- of- the- art terminal and loading gantries for distribution of petroleum products to its customers including the mining, aviation, offshore exploration, oil marketing companies and production industries. Our product line includes Gasoil, Gasoline 91, Gasoline 95 (differentiated product), LPG, Aviation Fuel, etc.
As part of its expansion projects, Cirrus Oil is constructing a new storage depot (Woodfields Storage Depot) with a capacity of 200,000 cubic meters and an LPG storage depot with an approximate storage capacity of 8,000 metric tonnes.
Cirrus Oil is critically acclaimed in the region for adherence to quality and safety
Vision: To be a leader in oil trading, storage and distribution in the West African sub-region and beyond.
Mission: To serve our clients with the highest quality of petroleum products and services and invest in strategic assets to ensure efficient product delivery to our clients'.
Clients: We aim to create sustainable and superior value in all our business relationships and transactions.
For our people and our company: We aim to be an employer of choice through a firmly established culture of openness that fosters people development, professionalism, and sustainably contributes to long term individual and organizational goals.
Our Strategic Objectives
Cirrus Oil's strategic objective is to invest in strategic infrastructure and facilities that ensure the most reliable and efficient supply of petroleum products, under optimum safety and environmental conditions.
Our People and Management
In Cirrus Oil, the people make the difference. The people are definitely the organization's most priceless asset and our business is as good as the value of the people we bring on board, making staff training and development a key focus. The Cirrus success story is a pointer to a proven competent leadership team with industry expertise which enables the organization not only to make better investment choices but also to win the confidence of suppliers, local and multinational clients and maintain its top industry ranking in the Sub- Saharan Africa region.
Corporate Social Responsibility
Cirrus Oil is promoting health through financial and non-financial resources.
Financial Support
Donation to the Global Fund towards HIV/AIDS awareness and treatment
Donation to Korle Bu Teaching Hospital (KBTH) Pediatric Oncology Centre in support of rehabilitation
Donation to the surgical department of KBTH towards construction of an Out Patient Department for endoscopy and breast center units
Donation to a medical research project by Noguchi Memorial Institute for Medical Research on Schistosomiasis control in Ada Foah
Support for Pamela Bridgewater Project on improving livelihood of kayayo (porter) girls in Ghana
Donation to radiology department of KBTH towards cancer walk & public awareness
Donation towards surgery for 2-year-old hole in heart patient
Non Financial Support
Provision of 12m3 waste container within the community for the collection of refuse. A major contributor to industrial pollution
Educating community market women on fire action in the event of a fire outbreak
Coaching sessions on the Oil and Gas Industry for students of tertiary institutions.
Job Creation for supervisory roles to ensure efficient waste management
Alliance with Ghana AIDS commission to sensitize the general public.
---
Tags assigned to this article:
ghana
---
You may have an interest in also reading…
Editor's Picks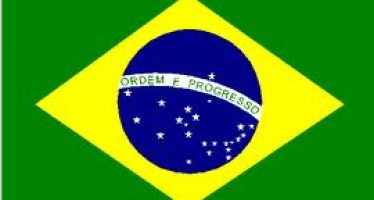 As the first female CEO of a major global oil company appointed by Brazil's first female president, there has been
North America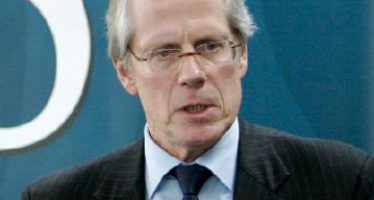 The Rockefellers are set to join the Occupy Movement – sort of. The family that built its legendary fortune on
Corporate Leaders
Mr Ivascu is enrolled in the doctorate of Business Administration with a thesis on disruptive technologies for the financial industry