How Do You Define the Metaverse?
Bashar Kilani, managing director at Dubai-based Accenture, gives CFI.co readers the low-down on the hi-tech trends that enable organisations to build a digital core.
Significant cultural shifts tend to start in a place — such as Renaissance Florence, Vienna in the 1900s, and the Swinging Sixties in London. The location for the next one, in my view, is the metaverse.
It will affect how people experience art, music, movies, and brands that are part of the phenomenon. We can't predict exactly what shape it will take, but we know it's coming. We see the metaverse as a continuum that spans the spectrum of digitally enhanced worlds, realities and models. It applies across all aspects of business, across the entire enterprise, from reality to virtual, 2D to 3D, from cloud and AI to extended reality, blockchain, digital twins, edge technologies, and beyond.
As the next internet evolution, the metaverse will be a continuum of rapidly emerging capabilities, use-cases, technologies, and experiences. As it evolves, we must ensure that it is developed with responsibility at the core. From the ownership of data to inclusion and diversity, sustainability, security, and personal safety.
There is mass adoption of the metaverse in the gaming community, while others are experiencing it in different ways. For some, the metaverse is a new place to make money. The definition of the "creator economy" is expanding to encompass types of future employment: "creators" will make assets; "performers" will create real-time content; "bridgers" will connect the physical and digital worlds. "Participants" will learn, explore, and enhance; "builders" will design and organise experiences; the community will help to attract and engage.
The metaverse will transform how businesses interact with customers, how work is done, what products and services companies offer, how they are made and distributed, and how organisations operate. Welcome to the Metaverse Continuum — a spectrum of digitally enhanced worlds, realities and business models poised to revolutionise life and enterprise in the next decade.
What is the role of the metaverse in Web3? We can see the hype and promise, but can we see active user numbers in reality? And prolonged use — not just to check it out, but to stay in it?
The metaverse is an evolution of the internet that enables us to move beyond browsing to inhabiting, participating in a shared experience that spans the spectrum of our real world to the fully virtual. The internet as we know it evolved in phases; from Internet of Data, with search engines, to the Internet of People, with social media, to today's Internet of Things, with sensors and mobile devices that allow us to hail a ride, request delivery or create digital twins…
Web3 refers to emerging initiatives that are leveraging technologies such as blockchain and tokens to build a more distributed data layer combined with VR and XR capabilities. We're now talking about the Internet of Places and the Internet of Ownership interoperability.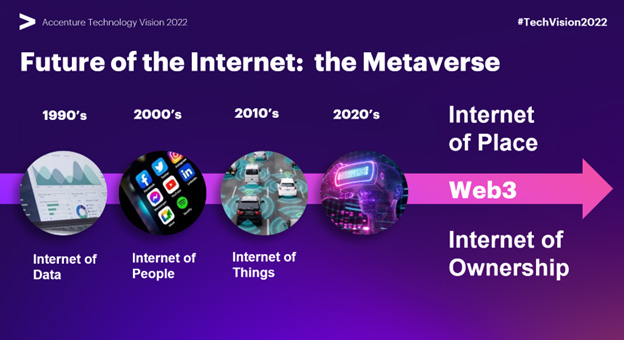 There's bridge-building work to be done. How do digital assets with different designs transfer across platforms? There's a need for standards and uniformity. We can expect a period of questioning, learning, and experimenting. Any brand or content creator wanting to operate in the metaverse must be ready for trial and error, with a focus on the end-user's experience.
Is it all hype? Well, the technology has been there for years. We've all experienced VR and XR in games and virtual platforms such as Second Life. Blockchain technology has been around for some time, and we've seen massive fluctuation in the valuation of digital assets and the fast adaption of Non-Fungible Tokens (NFTs). Tokenisation has enabled customers to collect, experience and co-create digital goods and services that enhance gaming and social interactions. As in the physical world, companies should expect holistic regulation: who can operate in what capacity, and how. Dubai was the first to adopt law to regulate digital assets in March 2022. Dubai adopts first law regulating virtual assets (thenationalnews.com)
So, what's new? The metaverse gained traction during the pandemic — an event that made life exponentially more digital. What we cannot know is how it will evolve. It will require a truly competitive vision; what will these future worlds look like, and what will an enterprise need to succeed? Technology points us in the right direction, but the rest is up to us. The internet is being reimagined as metaverse, and Web3 efforts transform the underpinning and operation of the virtual world.
What are the business applications and industry verticals, other than gaming? What are the advantages and the future possibilities?
Some businesses have adopted future-forward mindsets, creating the building blocks that will become the Metaverse Continuum. A new generation of technology leaders was forged in the Covid-19 crisis.
At Accenture, during the pandemic, we had to come up with an innovative approach to on-board and train new joiners. Our One Accenture Park is a shared virtual space that enables immersive experiences, interactive showcases and hands-on demonstrations for new joiners.
Teams experienced metaphorical interactive experiences, such as "climbing" a leadership mountain or visiting the skills fountain to "collect" skills coins. The One Accenture Park experience was extended to include client meetings, internal meetings and townhalls — in addition to experiences applicable to the workforce of the future across a set of digital twins for Accenture offices around the world. The Metaverse is clearly shaping how we work.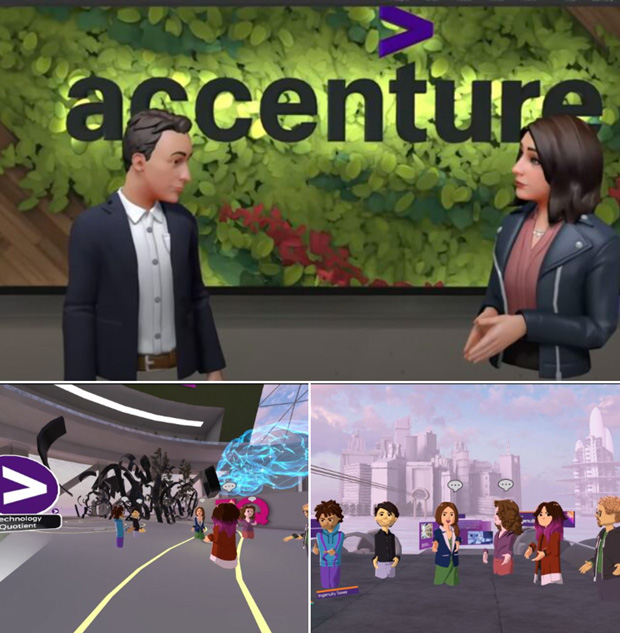 Customer experience and engagement will be key to attracting people into the metaverse. Brand owners will establish their own spaces, or look to Big Tech to create "metaverse-as-a-service" platforms. These spaces will probably evolve into more neutral spaces, where subtle and sophisticated interactions can take place in ways that are fluid and free-form.
Dubai provides another example for improving and developing government services. Government entities will transition to become proactive digital services, contributing to optimum quality in digital service provision and developing a secure digital environment for data protection, information systems, and communication networks. Emirates News Agency – Executive Council of Dubai approves 'Services 360' to improve and develop government services (wam.ae)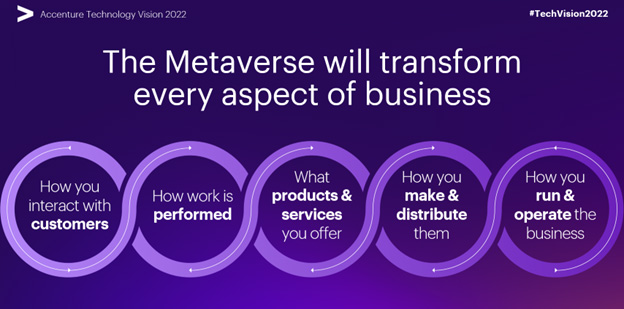 Designers, digital product developers, creatives and techies will play a central role in virtual world-building and content placement, as everything is 3D-based. Development methods used in gaming will become mainstream as more 3D experiences come online: play-testing, for example, where gamers give feedback before a game is launched to the wider public. Connected workers enable the field force to tap into expertise and banks of knowledge to capture and log data — instantly, and hands-free.
We have seen a new set of products digitally created and distributed — fashion, digital clothing and accessories, digital arts and collectables, music and entertainment assets. Creators and artists are minting digital items of value, such as videos, music, event tickets and NFTs. An NFT is a binding agreement between creator and customer — it's an asset with the potential to increase in value. This creates scarcity and builds desirability into digital items.
The metaverse is less about a fantasy world of unicorns and dragons, and more about an opportunity to escape from physical limits to spend time in a virtual space that's an extension of real life. In the metaverse, people make themselves part of something in real time.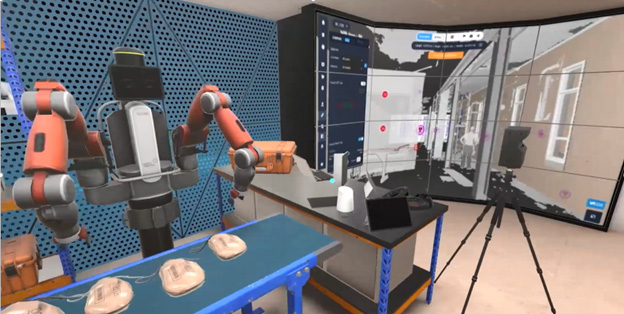 The value of new virtual worlds would be capped if not for parallel changes to anchor them in the physical one. The metaverse provides a programmable world that tracks how technology is threaded through physical environments in increasingly sophisticated ways. It projects how the convergence of 5G, ambient computing, augmented reality, smart materials and more are paving the way for businesses. As technology becomes part of the fabric of our world, it allows us to treat our environment more like technology — unlocking an unprecedented fidelity of control, automation, and personalisation.
Organisations will find themselves on the front lines of establishing trust and defining the human experience in these new places. Considerations and concerns around privacy, bias, fairness, and human impact are becoming more acute as the line between physical and digital lives blurs. Leaders in this space will shoulder the mantle of building a responsible metaverse, and the actions and choices they make will set the standards for all that follow.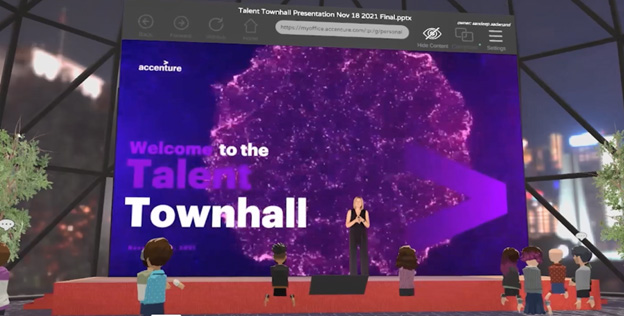 It's hard to talk about what's next without talking about ethics. The harm caused by the current internet experience is plain to see; organisations should do better in the next iteration, with more transparency. It will be critical to learn from previous mistakes. Unintended tech consequences are impacting humanity, and openness about that impact must be part of building trust in the metaverse — particularly around behaviour, sustainability, and accessibility. As brands seek to capitalise on the opportunities, we encourage open debate around the ethics relating to who people are, and what they do.
Our Accenture Metaverse business group brings hundreds of skilled professionals and market leading capabilities into one group dedicated to designing, executing and accelerating metaverse journeys through various engagement models.
We help clients ascend the complex learning curve at our Metaverse Continuum Studios on immersive experiences to explore functional and industry use-cases, and design a responsible approach.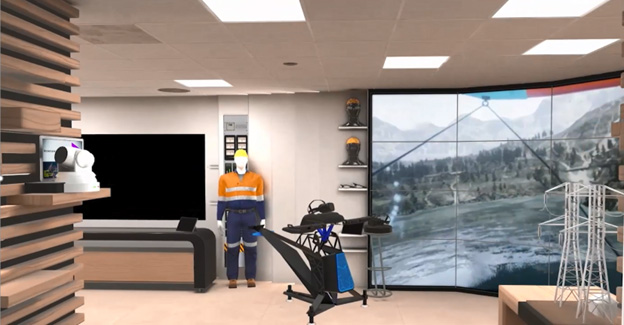 Through creativity, technology, and industry experience, we work with clients to prioritise opportunities and strategies for business transformation
We design, build and operate metaverse capabilities including world-building and engagement, content management, marketplace development, digital twins, trust and safety — plus ecosystem and community development.
About the Author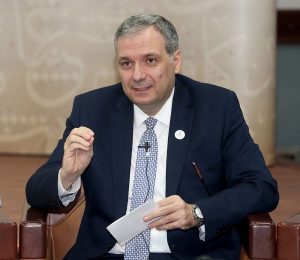 Bashar Kilani is Managing Director at Accenture based in Dubai and a member of the Growth Markets leadership team focusing on Digital Economy market making trends that accelerate growth, transform operations, and enable organizations to build their digital core.
Twitter: @basharkilani | LinkedIn: www.linkedin.com/in/basharkilani
---
Tags assigned to this article:
uae
---
You may have an interest in also reading…
Finance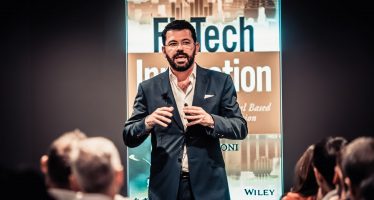 Paolo Sironi is the global research leader in Banking and Financial Markets at IBM, Institute of Business Value. IBV is
Projects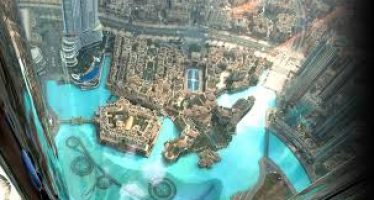 More than 750 senior real estate professionals prepped for Global Real Estate Summit and MENA Mortgage and Affordable Housing Congress
Asia Pacific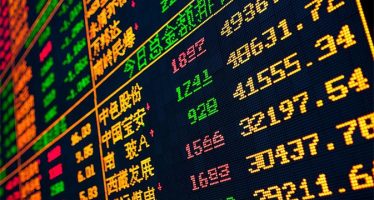 The problems facing the global economy in the event of a Greek exit from the euro zone could be dwarfed