CBRE: Tech Adoption Accelerating Across Real Estate Industry
The expanding deployment of technology, from connectivity and hardware upgrades to machine learning and AI, means that almost every feature of the property industry can evolve quicker than ever.
Real estate had been slower to integrate new tech than other sectors. The pandemic has brought the integration of technological solutions that deal with immediate challenges — managing remote working, health and sanitation tracking. touchless movement. Normal business practices are being upended, spurring experimentation.
This shift builds on digital transformation as the technology ecosystem around the built environment matures and consolidates. Consumer and company expectations are rising, underpinned by demographic changes that see demands for greater tech capacity for homes and workplaces.
The technologies that are now available — and others being developed — are set to radically reshape how we interact with and use buildings, and have the potential to lead to more human-centric, resilient and responsible built environments.
New technologies, new companies and new operating models have made it difficult to navigate the shifting landscape. Businesses are often left overwhelmed. Where and when does a business start to invest, and how does one know which area to prioritise?
Sizing the Proptech Market
The number of companies providing technology-based services across the real estate industry has risen by 300 percent since 2010; venture capital and other funding has also risen. But it remains a relatively young ecosystem, with around three-quarters of those companies founded in the past 10 years.
"Nearly all technology applications across the built environment are based on advanced data processing, analytics, and automation."
Consolidation and in-house investment by established property companies has fewer start-ups being founded. Funding, and the number of companies being funded, continues at elevated levels, driven by a variety of capital sources. Funding is migrating towards more established companies, with most capital going to later-stage funding rounds and products with strong adoption post-Covid.
Built environment technology start-ups can be found around the world, and the more established companies have global operations and customer bases.
Automation and AI
Nearly all technology applications across the built environment are based on advanced data processing, analytics, and automation. Infrastructure and buildings are pumping out data, and across the core set of technology types and tools — from smart buildings and cities to automated workflows and property accounting in the cloud — the ability to gather, process and analyse this information is crucial.
But siloed, partial, and lagged data inhibit the ability to use the available technology. Manual data collection, lack of company and industry data standardisation, lack of integrated software or complex data privacy statements are the issues here.
Centralised, structured information is key to some of the most exciting applications of new tech, with the greatest ability to boost efficiencies and aid decision-making. Generating trust in data and technology — particularly for AI applications where these automate processes or are public-facing — is crucial for acceptance and adoption.
Creating the information infrastructure to attain these benefits can be achieved through a combination of industry collaboration, regulation, and enterprise-wide data platforms.
Human-Centric Environments
Integrating health and occupancy tracking with facilities management systems can lead to much more convenient and efficient services.
Touchless technologies such as voice or gesture-controlled access systems permit occupants to move around a building freely, while occupancy tracking can allow real-time cleaning schedules to be automatically adjusted. The past year has also seen experimentation with advanced robotics in facilities management, with remote-controlled and even autonomous robots able to manoeuvre around properties.
Dynamic Portfolio Management
Improvements in automation and AI analytics offer significant scope for recalibrating portfolio strategies and management for investors and tenants. Automating existing processes makes real-time updates available for fund benchmarking and reporting, while the use of larger and more targeted datasets will make the portfolio strategy process more granular.
The shift towards space-as-a-service and higher levels of engagement and customisation aligns priorities between landlords and tenants where there is a need to cater to the user, employee, or customer experience across asset classes. For tenants, tech-enabled portfolio management will support dynamic and flexible hybrid workforces, providing the right space in the right markets at the right times.
Tech and Actionable Data
With the stakes so high, it is crucial to invest in tech that delivers strong ROI and helps informed decision-making. It should also lower costs, shorten response times, and reduce downtime. It is vital to separate the hype from reality and focus on tech that will have a measurable impact on operational performance.
It is also imperative that the facility management (FM) software is user-friendly. If people who interact with it struggle to use it or have to use to multiple apps or portals to complete their task, they are less likely to engage with it. Having the right skills in the right teams is essential to ensure that the data are correctly analysed and effectively communicated.
---
You may have an interest in also reading…
Europe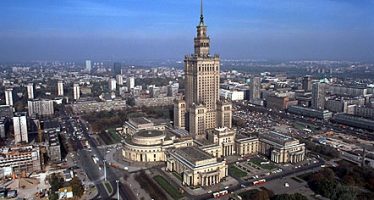 The European Bank for Reconstruction and Development (EBRD) is supporting the modernisation of the Polish power sector with a long
Banking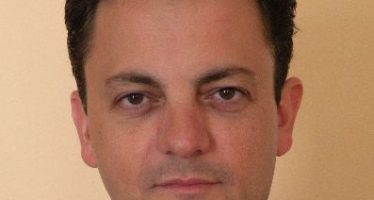 A Basel Gift for EMEA? The Basel Committee governing body endorsed the revised Liquidity Coverage Ratio (LCR) on 6th January
Europe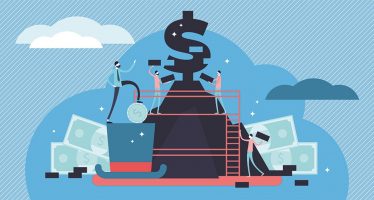 What kind of capitalism do we want? That may be the defining question of our era. If we want to