Green is the New Gold: Sustainability Takes Centre Stage in the Middle East
Digitalisation is a key part in the puzzle to unlock value — and save the planet at the same time.
Just as the digital revolution transformed how we live and work, sustainability is driving new value and growth, permeating everything that we do.
It is a force for change — and technology is a vital enabler of the process, from accelerating net-zero transitions to building better value- and supply chains. Sustainability and digitalisation are increasingly intertwined, with technology providing the necessary tools to address environmental and social challenges. Such considerations are now incorporated into the design and deployment stages of emerging technology.
A digital twin is a virtual replica of a physical system — a building, city, or industrial plant — that can be used to simulate and optimise performance. By using data and analytics to create a digital representation of a physical system, waste can be reduced, efficiency can be increased, and resource use optimised.
The business case for sustainability is clear, and organisations are being driven to act. Industry leaders are reimagining supply chains, looking to increase visibility and decarbonise operations to build resilience in the face of uncertainty. As businesses take a stand and lead the charge for a greener future, they look to stakeholders — including governments — to assist them.
Later this year, in November, the UAE will host the COP28 conference at the Expo City in Dubai — the 28th Conference of the Parties to the United Nations Framework Convention on Climate Change (UNFCCC). This is a vital forum for experts and government ministers to discuss and co-ordinate efforts to address climate change.
In a world concerned about the over-use of fossil fuels, decision to hold COP28 in the Middle East is significant: the region is home to some of the world's largest oil-producing countries. The conference presents an opportunity for these countries to demonstrate a commitment to change.
The UAE is one of those leading the way. It has a target of generating 50 percent of its energy from renewable sources by 2050. The country is already home to the world's largest single-site solar power plant, with a capacity of 1.2 GW. It has declared 2023 the Year of Sustainability, a national campaign to promote action in all aspects of life — energy, water, food, and waste management. The campaign is supported by educational programmes, sustainability workshops, and awareness drives. The UAE Green Agenda 2030 aims to transform the country into a global hub for green economies and innovation.
Saudi Arabia's Green Initiative aims to reduce carbon emissions by 60 percent by 2030 — and to plant 10 billion trees. Saudi has set similarly ambitious targets — half of all energy generation from renewable sources — but with 2030 as the deadline. There have been heavy investments in solar and wind power, with a $500bn initiative to build a mega-city entirely powered by green energy.
Both countries have implemented carbon-credit initiatives to offset their own emissions by investing in greener projects elsewhere. The Dubai Carbon Centre of Excellence has launched a trading platform which allows companies to purchase carbon credits from internationally certified projects. Saudi Arabia has a similar platform, the Saudi Green Initiative Carbon Trading Programme.
Digital twin technology will help to identify opportunities for energy and resource efficiency. A replica of a building can be used to model and optimise its energy use, and identify opportunities for improvements in heating, cooling, and lighting. The twin of a manufacturing plant can be used to simulate and optimise production processes, reducing waste and energy consumption.
Digital twins can also help in the urban context. Planners can simulate and optimise traffic flows and waste-management systems before infrastructure is installed. This means reduced congestion, improved air quality, and more efficient city services. Another benefit of twin tech is the ability to support circular economy models. By creating a digital representation of a product or material, it is possible to track its use throughout its lifecycle. Again, this cuts waste and boosts efficiency.
Accenture is helping businesses, governments and organisations to build their digital cores. It has made its own net-zero commitment and target date — 2025 — while working with clients to achieve their goals. The firm has established a sustainability services practice to help industries across the region develop and implement green strategies. The focus is on the management of supply chains, energy and carbon, and the circular economy.
Accenture's focus on sustainability in the Middle East is an important contribution to the region's future. Its expertise and experience assist companies with their sustainability goals, while supporting the global effort to address climate change by reducing waste and increasing energy efficiency across its operations.
The Middle East is making significant progress on sustainability. While there is still much work to be done, the region's commitment is a positive sign for the future of the planet.
About the Author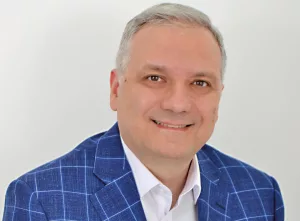 Bashar Kilani is Managing Director at Accenture based in Dubai and a member of the Growth Markets leadership team focusing on Digital Economy market making trends that accelerate growth, transform operations, and enable organisations to build their digital core.
---
You may have an interest in also reading…
Projects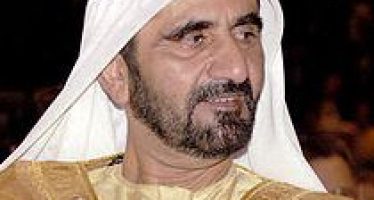 Under the patronage of HH Sheikh Mohammed Bin Maktoum Bin Juma Al Maktoum, the fourth Iraq Mega Projects Conference and
Europe
The Paradox of Taxation The latest tax figures from Britain make interesting reading. Her Majesty's Revenue and Customs reported a
Finance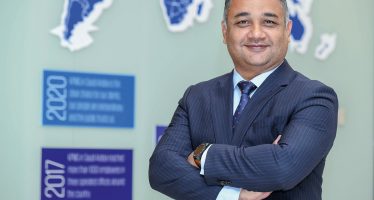 KPMG is a global network of independent member firms offering audit, tax and advisory services, operating in 147 countries. Here,