Canada – This Is Our Time to Be Kind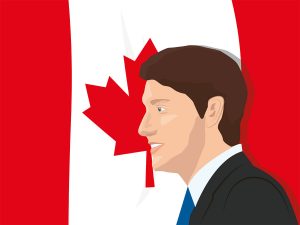 'Peace, order, and good government', the leitmotif of the British Empire, seems to trump the American 'life, liberty, and the pursuit of happiness' when it comes to public safety. Canada, which kept the motto and lives by it, has thus far managed the Corona Pandemic quite well when compared to its more boisterous southern neighbour. The relative incidence of covid-19 cases in the United States is about five times higher than the number reported by Canada.
In September, Prime Minister Justin Trudeau signalled that his government was not in a rush to reopen the land border with the US, closed since March 22 for all but commercial traffic. Public Safety Minister Bill Blair extended the travel restrictions to October 21, ignoring an appeal by 29 US lawmakers to 'craft a comprehensive framework for the phased reopening of the border'.
Whilst in the last week of September Quebec topped the list of infections with a rate of 55 per 1 million inhabitants, no less than 42 US states reported a higher incidence. Even the best-performing US state, Vermont with just 4.6 cases per million, is outdone by 7 Canadian provinces and territories.
As leaves start to brown in anticipation of winter, announced like clockwork in the days immediately following the cherished Labour Day long weekend, the Great White North is engaged in a new national pastime: Coming up with explanations for the rather pronounced differences with the Great Unruly South.
Though displays of national pride usually remain confined to cross border ice hockey matches for the Stanley Cup – last brought home in 1993 by the Montreal Canadiens – when it comes to highlighting their society's accomplishments, Canadians revel in spotting, marking, and underlining the differences with a barely concealed sense of moral superiority.
Rule Followers
"We usually prefer to follow the rules and wait for our turn," surmises Sarah Chown of the Ontario Restaurant, Hotel, and Motel Association. Free public healthcare and a media establishment largely devoid of hysterics are other sources of national pride. In anticipation of an early federal election, widely considered a distinct possibility, Elections Canada is calmly preparing for a surge in demand for mail-in ballots – without fuss or causing any controversy.
From the very beginning of the pandemic, federal and provincial leaders have prioritised science over politics, following all policy recommendations to the letter and refraining from spin, alt-truths, and all other forms of massaging public opinion. Without much ado, a contact-tracing app was launched which has recently seen a significant uptick in the number of downloads as people start worrying about a second wave.
Prime Minister Trudeau took ownership of the pandemic, delivering daily briefings laced with messages of comfort delivered in a soothing Rogers tone. The contrast with President Donald Trump's White House ramblings couldn't be any greater. Where Trump assigns blame and dodges responsibility, Trudeau offers assurances and provides solace.
Most provincial and federal health authorities have now gained near-superstar status. British Columbia Provincial Health Officer Dr Bonnie Henry captured both the spirit and imagination of the country with her trademark phrase 'this is our time to be kind, to be calm, and to be safe' which has since been stamped on t-shirts, bracelets, shoes, posters, and pretty much anything that will carry or convey a message. However, the preternaturally calm Dr Henry did more than just appeal for kindness: She also managed to contain the viral outbreak in a province that, by the force of logic, should have become a covid-19 hotspot due to its proximity to Washington State and close ties with China.
Embracing Vulnerabilities
Celebrated as one of the world's most effective public health officials, Dr Henry has not yet gotten used to her fame which arrived after she teared up whilst expressing concern for the wellbeing of health workers and caregivers during a press conference in March. The Globe and Mail, Canada's largest newspaper, promptly noted that the nation 'embraces vulnerability in its leaders'.
Before long, this former fleet medical officer of the Canadian navy became a national hero – and an authority on epidemiology with skills honed whilst tracing Ebola outbreaks in Africa for the World Health Organisation. There she discovered that an effective quarantine does not use punitive measures, but communication and support: "If you tell people what they need to do and why, and give them the means to do it, most will do what you need."
Though Dr Henry has been granted the power to directly issue orders to BC police to enforce quarantine rules, she has flatly refused to make use of that authority: "The only way we can get through this as a community is without traumatising people." Dr Henry also realises better than most that the coronavirus is going nowhere any time soon and societies need to adapt and find a balance between minimising the impact of the disease on the population and minimising the negative consequences of the outbreak and lockdowns such as spikes in the rates of domestic violence and suicide.
A New Canada
Meanwhile, the federal government in Ottawa is striking a balance of its own. In his annual throne speech to parliament, delivered by Governor General Julie Payette in lieu of Queen Elizabeth II, Prime Minister Trudeau promised to usher in a new era of greener, fairer, healthier, and more compassionate policies to help the nation recover from the pandemic. "This is not the time for austerity," he said before sketching the outlines of strengthened social programmes to support workers and families affected by the economic downturn, and help businesses weather the storm, in addition to an ambitious push to combat climate change.
Though his conservative opponents were slightly less excited and worry about the widening budget deficit, the prime minister is safe in the knowledge that no Canadian government has ever been defeated on its throne speech. However, Trudeau's Liberals do not command a majority in parliament and must rely on dissidents from Conservative ranks, and possibly from the more progressive New Democratic Party, to push through their reforms. The federal government may also expect some pushback from the provinces who may resent any changes to the healthcare system which they administer – and mostly pay for.
Federal emergency spending on a wide array of support programmes has pushed to budget deficit to levels not seen since World War II. A July 'fiscal snapshot' showed the 2020 fiscal deficit approaching a staggering 21 percent of GDP with Canada's debt-to-GDP ratio pushing 120 percent. Fitch Rating promptly downgraded the country's credit rating to AA+ (stable), reducing to just ten the number of sovereign credit issuers still meriting the coveted Triple A status – eight of them members of the European Economic Area.
Canada does possess a history, if not tradition, of quick post-crisis recovery. In its country outlook report, Fitch Ratings analysts expect the long-term consequences of the Corona Pandemic to reduce economic growth to just one percent for two years or longer. Substantial growth, they guesstimate, will only return by 2025.
Though Statistics Canada has recorder strong growth since May, the rebound is not expected to undo the damage done in Q2 when GDP plummeted by 38.7 percent (at an annualised rate). TD Bank Senior Economist Brian DePratto added yet another letter to the post-corona alphabet soup: 'K' for a recovery that sees some sectors claw back their losses quickly whilst others stay stuck in a recession.
So far, most Canadians have not yet felt the full financial impact of the Corona Recession. Whilst household spending dropped by 13.1 percent in Q2, and employee compensation fell 8.9 percent, disposable household income rose by 10.8 percent as a particularly generous federal income support programme kicked in. Over Q2 2020, the federal government saw its spending on benefits increase by 193.5 percent compared to the same period of 2019.
Most economists agree that the largesse was called for and saved the country from a 1930s-style depression. However, continued extravagant deficit spending as proposed by the Liberals may not be the wisest course of action. Then again: Nobody really knows how long the coronavirus will roam the globe largely unchecked and when sustained recovery can reasonably be expected to begin. With everybody guessing, perhaps it's best to keep economies – and societies – on life support for a little while longer and keep the piper at bay. He can wait.
---
---
You may have an interest in also reading…
North America
Macroeconomic fragility and policy uncertainty for investors has led to an 18 per cent decline in global foreign direct investment
Finance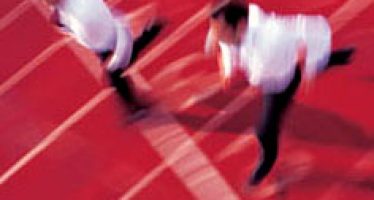 Overcoming the Myths and Recognizing the Realities of Innovation, Job Creation and Prosperity By Janamitra Devan Innovation drives competitiveness, and
Sustainability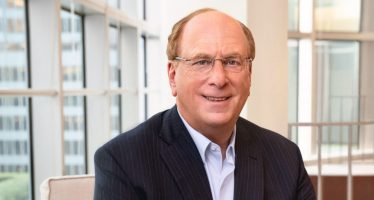 Kind-hearted, controversial, keen on going green: the billionaire Larry Fink champions worthy causes without fear or favour By TONY LENNOX