Smart City Prince: A Prince with a Mission, a Vision
For anyone familiar with the dashing Crown Prince of Dubai, it would have come as no surprise to find him on stage, in front of an international audience, delivering his vision of the future… as a hologram.
Like an Arabic Captain Kirk, Sheikh Hamdan bin Mohammed bin Rashid Al Maktoum "beamed down" to dispense a space-age visualisation of technological endeavour and opportunity.
The VR presentation at the Seventh Annual World Government Summit in 2019 demonstrated just how far Dubai has come in half a century. The Crown Prince, like his father and grandfather before him, is aware that Dubai's future will depend on throwing off the national dependence on oil.
At 37, he is not only the heir to the rulership of Dubai, he is the embodiment of the city's ambition, and the man trusted to take his people into the future.
Politicians and business leaders in Dubai for the summit were left in no doubt as to the city's aspirations.
Dubai, the prince said, was a place of limitless inspiration and inventiveness. Every effort was being made to ensure that the city was at the cutting-edge of technical modernism, and determined to stay 10 years ahead of the global competition.
Outlining his hi-tech topic, Seven Shifts Shaping Future Cities, he said: "We need to harness the power of innovation and creativity to set standards for smart cities."
Sheikh Hamdan bin Mohammed bin Rashid Al Maktoum is the appointed heir of his father, the 70-year-old Sheikh Mohammed bin Rashid Al Maktoum, vice-president of the United Arab Emirates and ruler of Dubai. He is also a role model for a generation of young Emiratis.
He is trying to position his city in the vanguard of the fourth industrial revolution – a future of artificial intelligence and the Internet of Things (IoT), which promises to change the way the world works.
Hamdan is the second son of Sheikh Mohammed and Sheikha Hind bint Maktoum bin Juma Al Maktoum. Their eldest son, Rashid, died of a heart attack at the age of 33. It was Hamdan, Sandhurst graduate and all-action man, who was officially named Crown Prince in 2008.
He also attended the London School of Economics, and says his time at Sandhurst taught him "the importance of self-discipline, commitment, virtue, responsibility, endurance, understanding, teamwork, friendship and the benefits of hard work".
He was appointed to the chairmanship of the Dubai Executive Council (DEC) at 24, having demonstrated a thorough understanding of his father's vision for Dubai – that the key to its prosperity lay in economic and social variety.
Sheikh Hamdan is taking that vision and giving it a 21st-Century twist. At the recent launch of one of his initiatives to promote entrepreneurship, he said that his father had told him from an early age that ambition was everything, and that "second place was the first place of losers". He is known to the people of the UAE simply as "Fazza", the Arabic word for victory.
His drive to ensure that Dubai maintains its status as a futuristic, global city is supported by major government involvement in the creation of an appropriate environment for business. Government cash — plenty of it — is directed to ensure that the seeds of invention and creativity are successfully sown and nurtured.
In his role of chairman of the DEC, Sheikh Hamdan supervises public expenditure and development strategies. He also has oversight of all Dubai's government entities. In 2015, the Dubai Strategic Plan was launched, with Sheikh Hamdan's insistence on the idea of a "barrier-free society" written into its fabric.
His energy and range show throughout Emirati society. Noting that Dubai's highway network was often populated by some of the world's worst drivers, he personally forced through a points-based traffic-control system, penalising errant motorists by confiscating their licences and their (frequently very expensive) cars.
His adventurous personality provides plenty of photo opportunities for the country's media. In 2013, after leading a delegation to win the bid for the 2020 World Expo, he was pictured waving the UAE flag from the top of the world's tallest building, the Burj Khalifa, during the national celebrations that followed.
Speaking at a government conference in 2019, Sheikh Hamdan gave an upbeat report on Dubai's progress towards a diverse economy. He insisted that a policy of openness, together with government initiatives supporting entrepreneurship, was making Dubai an "ideal investment destination". He added that Expo 2020, taking place in Dubai in October, would promote growth and support greater productivity and investor confidence in the economy.
These are not just words. At the same conference, the director general of Dubai's Department for Economic Development, Sami Al Qamzi, praised the Crown Prince's vision, reporting that "decisive government action" had accelerated the rate of economic growth, and that GDP had increased, in 2018, by 1.9 percent.
Maintaining a healthy link with the rest of the Islamic world is another of Sheikh Hamdan's key aspirations. The wider Islamic economy is responsible for as much as 10 percent of Dubai's GDP. The Crown Prince has made a point of publicly praising Saudi Arabia, saying that Saudis and Emiratis were "the same people".
Sheikh Hamdan's role as a driving force in Dubai has been recognised on the international stage. In 2017, LinkedIn named him an influencer, joining a select club of 500 of the world's foremost thinkers, leaders and innovators.
The citation included references to Sheikh Hamdan's belief that the development of young people in Dubai was an essential focus, and not just for the economy. He is aware economic goals should not outweigh environmental concerns. He recently led a volunteer force of young Emiratis in a marine environment clean-up along Dubai's coast. Thousands responded to his social media appeal for help.
He said of the event's attendance: "This is a testament to our children's awareness of the importance of preserving the environment. Our city is our home. We are all responsible for its cleanliness and for sustaining its resources."
This focus on young people is powering Sheikh Hamdan's vision of the future. One of his first acts as Crown Prince was to found the Hamdan Bin Mohammed e-university in Dubai. He believes that only by improving educational standards and opportunities can the country benefit from what he calls "the index of human capital".
He created a Centre for Giftedness and Creativity, whose aims include identifying young and talented students, coupled with the provision of quality learning environments. The project is designed to develop leadership skills and encourage young people to disseminate new thinking into the wider society.
In line with global thinking on the fourth industrial revolution, the focus is on a search for talent in the fields of science, maths, technology, languages and leadership. The studying is relentless, with "hot house" programmes for students outside of regular term times.
Another Sheikh Hamdan initiative is the Innovation Incubator; a business development tool which aims to identify and support emerging entrepreneurs. Most tend to be aged 30 and above, he observed; he wants to change that statistic to foster younger achievers.
Dubai has witnessed a rapid growth in start-ups and SME development in the past 10 years. The Innovation Incubator aims to further that, concentrating on services, IT, health, media and design sectors.
It helps that the energetic and adventurous Sheikh Hamdan is seen as a role model among Dubai's younger generation. Every year he presents prestigious awards to Dubai's young businesspeople, and wants every tool to be made available to this youthful powerhouse.
At the launch of a major technology competition, the First Global Challenge, held in Dubai in 2019, he said: "We are steadfast in our journey of equipping talent with vital skills and tools and supporting creative minds in developing solutions."
The event, the equivalent of a hi-tech Olympics, focused on robotics and AI. It attracted competitors from throughout the world to Dubai last October to form the nucleus of the scientific community of the future.
Sheikh Hamdan saw the event in terms of Dubai's ambition to become one of the world's leading cities in shaping the future and developing innovation in key sectors.
He is eager to establish an environment where entrepreneurs are given financial support and business advice, mentoring, and a solid network of care. Government cash is available to ensure start-ups are given adequate opportunity to thrive. The Government Procurement Programme (GPP) puts an emphasis on supporting SMEs.
In 2018, the value of government contracts to Emirati businesses topped AED (Arab Emirate Dirham) 1 billion ($272m) for the first time. While most of these funds go to construction and engineering businesses, some is earmarked for less conventional projects.
Sheikh Hamdan is keen to promote green initiatives. As patron of the Dubai Electricity and Water Authority, he is a major supporter of alternative energy sources.
He has been instrumental in encouraging Dubai homeowners to install solar panels on their properties, and he is involved in a push to provide charging stations for electric vehicles. The city's target is to produce 75 percent of its energy from clean sources by 2050.
As if to illustrate the extent of his space-age ambition, in January 2020, Sheikh Hamdan signed off on the final piece of the UAE's plans to launch a probe to the planet Mars this year.
The Hope Probe mission is the start of a dream by the UAE, which has already invested $5.4bn in space technology to establish a colony on Mars early in the 22nd Century. The spacecraft will collect scientific data on the planet's upper and lower atmospheres.
The Crown Prince is the chairman of the Mohammed bin Rashid Space Centre, on the eastern outskirts of Dubai. He has been working tirelessly to ensure that the UAE will become the first Islamic country to launch a space probe.
The eventual aim is to establish a space city of 600,000 people on the Red Planet. The Crown Prince may not be on board when the envisaged manned mission blasts off, but his epitaph may be that he prepared the way for his people "to boldly go where no man has gone before".
Heartthrob, Action Man, Photographer, Royal… But Plain 'Fazza' to His People
Dubai's Crown Prince Hamdan bin Mohammed bin Rashid Al Maktoum has it all: good looks, a personal fortune of some $5bn, an all-action lifestyle, and millions of adoring followers.
Some guys, as Robert Palmer once sang, have all the luck. When the 37-year-old royal married in 2019 he doubtless broke a few hearts. He had been one of the world's most eligible bachelors, a man could have stepped from the pages of a febrile Jilly Cooper novel.
"Fazza" — as he is known to Dubai citizens and his global Instagram following — is heir to the throne of one of the richest states on earth. He travels the globe, hobnobbing with the world's most interesting people; he rides horses (and camels), skydives, scuba-dives, and plays polo and tennis. He fits all this activity into a hectic schedule — which includes directing the affairs of state — and sails his own superyacht, writes poetry… and rescues injured animals.
The keen amateur photographer rescued an Arabian oryx, which had become trapped in plastic netting, in 2018. He posted video footage of the rescue on his Instagram account. He did the same when he saved a stranded turtle, pushing it seaward with one hand while filming with the other.
"Sheikh Mohammed is a giant of the horseracing world, having invested many millions in Godolphin, which operates state-of-the-art stables in England, Australia, Ireland, Japan and the US as well as Dubai."
All this has made the dashing sheikh a particular favourite of Emirates Woman, a glossy fashion and lifestyle magazine which tracks his every move, writing about his exploits — whether rubbing shoulders with Prince Charles at Royal Ascot or nuzzling gazelle.
The publication is particularly fond of Sheikh Hamdan's poetry, written in the Nabati style, an ancient form unique to the Arabian peninsula and used by Bedouin tribes. The verses are passed orally from generation to generation. Nabati went out of fashion as oil brought prosperity and literacy to the region, but Sheikh Hamdan is keen to preserve it for future generations. He publishes his poems (in Arabic) on his Instagram account, covering themes including chivalry, wisdom, patriotism and love.
Paradoxically — for a young man passionate about all things modern, from robots to rockets to space travel — Sheikh Hamdan is committed to preserving Emirati heritage, whether it's poetry, his love of camel racing or falconry.
Falconry was once the sport of Arab royalty, though in recent years its popularity has waned. Hamdan would like to see the sport restored to its former glory. He owns many birds of prey and is frequently pictured with his favourites.
His fascination for the history of his people led him to establish the Hamdan Bin Mohammed Heritage Centre in Dubai, which promotes and fosters Emirati culture. In a country with an obsession for all things modern, Sheikh Hamdan is eager to remind Dubai of its Bedouin past. He holds an annual camel trek into the desert, but his greatest passion is equestrianism. "I love horses," he says, "they are my life. When I ride my cars I feel bored. With horses it's different. I love to be with them."
Sheikh Hamdan could be seen taking part in (and winning) a 120km endurance horse race in neighbouring Saudi Arabia in February this year. He won individual gold at the 2014 World Equestrian Games, held in Normandy, and led the UAE team to gold in 2012.
His passion for horses means he's a frequent visitor to his father's Godolphin stables in Newmarket. The prince's love of horses stems directly from his 70-year-old father, Sheikh Mohammed bin Rashid Al Maktoum, UAE vice-president and ruler of Dubai, also a talented rider in his day. Sheikh Mohammed is a giant of the horseracing world, having invested many millions in Godophin, which operates state-of-the-art stables in England, Australia, Ireland, Japan and the US as well as Dubai.
Sheikh Mohammed's influence on the sport has been transformative. Launching Godophin in the early 1990s, he injected cash and modern training techniques into a flagging sport. Sheikh Hamdan is actively continuing his father's legacy.
The Crown Prince, who regularly attends elite racing events across the globe, is heavily involved in the care and development of Godophin's horses. The animals are not so much trained as royally pampered. Englishman Charlie Appleby, who has worked for Godolphin as a trainer since 2013, recently joked: "The horses want for nothing. If I was ever to come back as an animal, I'll be a Godophin racehorse, please."
Sheikh Hamdan's enthusiasm for photography is clear from his Instagram account, which has 9.4m followers. He takes pictures of almost everything he does, and everywhere he goes. A recent photograph of the Burj Khalifa, the world's tallest building, with its topmost spire spearing the clouds, went viral.
Many of his photographs and videos are taken as he plunges through the skies over Dubai in another of his roles — that of semi-professional skydiver. And when a new and dizzyingly high zip wire was installed in Dubai's forest of skyscrapers, the prince was one of the first to try it out… filming his breath-taking descent as he went.
Sheikh Hamdan founded the Hamdan International Photography Awards in 2012. The awards, which offer prize money of $400,000 — the world's largest photography prize — attract entrants from around the world. He follows dozens of other photographers on Instagram, but he also tracks innovators such as Tesla founder Elon Musk. Tesla is currently involved in converting Dubai's taxi fleet to all-electric vehicles.
The Sheikh is known to keep an eye on Los Angeles-based Zach King, a YouTuber famous for his "magic vines" — video clips digitally edited to give the impression of magical tricks. Arabian folk tales are filled with references to enchantment, and perhaps the Crown Prince's interest in conjuring is yet another allusion to his country's antiquity.
Or perhaps, together with all his other passions, he just enjoys a joke.
Dubai has Tall Buildings, Stratospheric Ambition and a Grasp of Future Success
"My grandfather rode a camel, my father rode a camel, I drive a Mercedes, my son drives a Land Rover, his son will drive a Land Rover, but his son will ride a camel." These were the prophetic words of Rashid bin Saeed Al Maktoum, the ruler of a tiny Gulf sheikhdom in the early 1960s.
It was his way of warning that the oil which was making his community rich did not guarantee a prosperous future. He was astute enough to realise that the destiny of Dubai — then a dusty backwater on the shores of the Persian Gulf — would depend on one thing: diversification.
Sheikh Rashid remembered a time when pearl-diving drove Dubai's tiny economy – an industry which collapsed when Japan began flooding the global market with cultured pearls in the 1920s.
Rashid established his vision for Dubai just as British Prime Minister Harold Wilson was making the end-of-empire decision to pull military forces from East of Suez in 1971. Cash-strapped Britain could no longer afford to defend the seven emirates, clumped together in the south-eastern corner of the Arabian Peninsula. The emirates, known then as the Trucial States, had been a British Protectorate since the early 1800s. Now they were on their own. The Saudis and the Iranians helped themselves to outlying bits of the emirates before the UAE formally came into being in 1971.
In 2021, the UAE celebrates its golden jubilee, and the world, in the intervening 50 years, has been witness to its extraordinary transformation. Dubai, the largest city in the emirates, is today a dazzling metropolis — a magnet for investors, a major trading hub linking east and west, and a playground for wealthy sun-seekers. Only a generation ago, there was nothing here but shifting desert sands; now six-lane highways wind through a forest of glittering skyscrapers. Even the police drive Lamborghinis, Ferraris, Bugattis and Bentleys.
Along Dubai's shoreline, millions of tons of sand and rock have been dredged from the Persian Gulf to create artificial land extensions and archipelagos, some of which are visible from space. These reclaimed lands are crammed with high-class shopping malls, water parks, marinas and mansions.
Rashid's son, and prime minister of the UAE and ruler of Dubai, is Mohammed bin Rashid Al Maktoum. He is keenly involved in horse racing, and is one of the UK's biggest personal landowners. Now 70 years old, the Sandhurst-educated ruler has built on his father's legacy and vision, turning Dubai into a city for the 21st Century.
The financial crisis of 2008 briefly stalled the progress of what had become the world's fastest-growing economy. At the time, dredgers were constructing the World Islands archipelago just offshore. All work ground to a halt and the ruling family dipped into its own fortune to breathe new life into the project.
The drive for diversity includes a recent decision to liberalise the UAE investment market. A new law has opened the door to 100 percent foreign ownership in specific sectors, giving the UAE an advantage over countries where the requirement for a local investor is still the norm. It is one of a raft of reforms designed to lessen the country's dependence on oil.
These reforms, the government believes, will contribute to the continued rise of the financial services sector, leading to investment in the automotive, property, energy and chemicals sectors. A free and open environment for business is making Dubai — and the wider UAE — increasingly popular as an investment destination.
The UAE's population has grown from around 300,000 in 1971 to 9.8m today. Only 1.4m are Emirati citizens; the bulk of the population is comprised of immigrants. Many are from the Indian sub-continent, and form the backbone of the workforce in construction and the service industry.
Dubai is set to host Expo 2020 in October – the biggest World Expo ever staged. It will have three main themes: Opportunity, Mobility and Sustainability. British involvement in the event is significant. Architect Norman Foster has been enlisted to create the Mobility pavilion, while London-based Grimshaw Architects is responsible for designing the Sustainability pavilion. Dubai's hotels are almost fully-booked from October 2020 to January 2021. The UAE hopes to showcase its alternative energy advances by unveiling the world's largest solar power project, which is expected to generate 1,000 megawatts of energy.
Some 192 nations are due to take part in Expo 2020. Among the exhibits on display will be a "future of flight" installation – an interactive experience involving the fuselage of a faster, lighter aircraft without windows, with noise-cancelling sound shrouds, the brainchild of the Dubai government-owned airline, Emirates. The IMF expects Expo 2020 to have a positive effect on the UAE economy, helping it overcome concerns about volatile oil revenues.
The UAE is the only country to have a Ministry of Happiness. Dubai's ruler, Sheikh Mohammed, has pledged to make the UAE "among the best (countries) in the world" by 2021. He recently said: "I want Dubai to be a place where everybody from all over the world meets each other, to just love it."
He initiated the UAE Vision 2021 a decade ago, explaining at the time: "Today our economy consists of a non-oil GDP of 70 percent. We will build an economy that is independent of oil and market fluctuations alike."
The project calls for a shift to a diversified and knowledge-based economy. Mohammed wants to focus on health, economy, security, housing and education, "a fundamental element for the development of a nation, and the best investment in its youth".
At 2,720ft (830m), Dubai's Burj Khalifa tower is the highest building in the world, a gleaming, space-age spike of glass, steel and concrete which dominates the "City of Gold". It is an emblem of the UAE's stratospheric expansion over the past half-century. Completed in 1311 AD,
England's Lincoln Cathedral was (for more than 200 years) the world's tallest man-made structure at 525 ft (83m). For King Edward II, it was an edifice dedicated to the glory of God, and a symbol of his growing power and confidence. Three years later, near a village called Bannockburn, rebellious Scots delivered a painful reminder to the king that power and ambition involved more than the ability to erect a tall building.
The rulers of the UAE know that the secret of success is to never rest upon one's laurels. The Sheikh is clearly determined to make sure that his grandson will never have to exchange his Bentley for a camel.
By Tony Lennox
---
---
You may have an interest in also reading…
Technology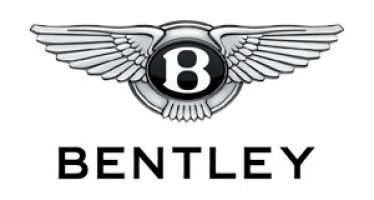 Sales In March this year, Bentley Motors announced its financial results for the year ending 31 December 2012, reporting a
Europe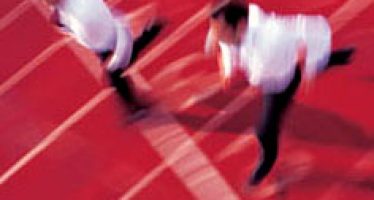 Overcoming the Myths and Recognizing the Realities of Innovation, Job Creation and Prosperity By Janamitra Devan Innovation drives competitiveness, and
Finance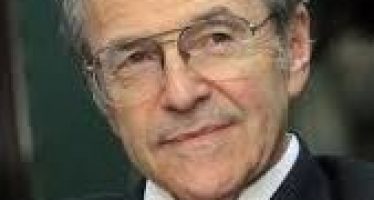 Former US special envoy to Sudan Princeton Lyman has made yet another appeal for the resumption of the political dialogue