Unveiling the Role of the COO: The Playing Field is Changing

While the role of the Chief Operating Officer, or COO, has been embraced by organisations for decades, the true value of the position is still unfolding as economies emerge and diversify.
As the way we work, live and interact evolves, the essence of the role is having a greater impact on the wider economy. Emerging COOs need to equip themselves with new skills, connections and insights.
There is notion that once you reach the C-suite, the need for learning and professional development diminishes. After a year of studies into the needs of COOs across the GCC region — with a focus on the UAE — a trend has emerged. There appears to be a need for a platform where COOs can to share their challenges and solutions to benefit one another. COOs also require real-time insights on emerging trends and challenges which may impact their firms and roles.
Founder and Board Member, Mandip said: "The vision of the COO Network (Middle East) is to address these needs. The network aims to build a more vibrant ecosystem for COOs to continue developing their roles, while building a more meaningful peer group to solve emerging challenges."
The forum was established and is operated as a not-for-profit organisation, and serves as a platform for:
Building an inclusive and diverse network of like-minded COOs, who can learn, share and develop together;
Sharing insights which will drive commercial and strategic thinking;
Providing a platform for COOs to engage in thought-provoking themes which will impact the evolution of the role;
Supporting the drive for an inclusive boardroom through mentoring and coaching.
The network was founded by a group of senior professionals with experience in the role, or who are positioned to provide strategic development for a community of change-makers. The founding partners represent firms such as McKinsey & Co, Standard Chartered, Thomson Reuters, Clyde & Co, Hawkamah, Beehive, Heidrick & Struggles, and Aditya Birla.
Founding partner and board member Pierre Arman, of Thomson Reuters, shares his insights on the need for such a network: "COOs play a critical role in today's corporate world and yet, it is often overlooked from a career development perspective.
"The COO Network's aim is to provide a platform for existing and aspiring COOs to up their game and skillset with their peers, mentors and coaches, but also to stay up-to-date with best-practice and insights.
"It is humbling to be part of such great initiative, especially supporting the continuous development of local talent in the Middle East."
COOs operating in today's rapidly evolving market must develop new skills and disciplines to remain relevant and invigorated for future challenges. The COO Network aims to solve such problems for the C-suite professionals who are central to driving this change. i
For further details on the network, please visit coonetwork.me
---
Tags assigned to this article:
gcc
---
You may have an interest in also reading…
Africa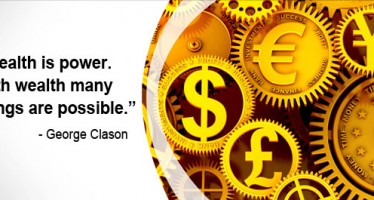 Few will argue about Vladimir Putin being the most powerful man in emerging markets this year. On the back of
Innovation & Technology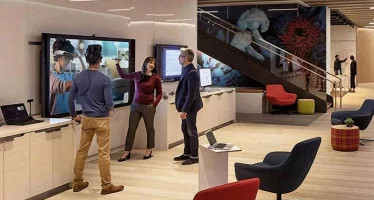 'People are already spending real money to own virtual assets. They will want to spend their virtual money in the
Finance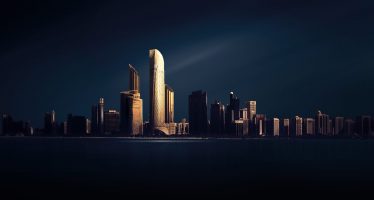 The successful issuance of the Abu Dhabi Commercial Bank (ADCB) inaugural green bond in September 2022 is the latest in