CFI.co Meets Jean-Marc Delpon de Vaux
Following the judging panel's selection of Olayan Financing Company (OFC) as the recipient of the 2012 Corporate Leadership Award, CFI.co spoke to Jean-Marc Delpon de Vaux, President – Consumer Products of OFC.
OFC is the Saudi arm of The Olayan Group. According to Delpon de Vaux, The Olayan Group was shaped by the business principles embraced by its founder, Suliman Olayan, when he first started doing business in the 1940s, the core of those principles being good corporate governance, impeccable business ethics and personal and professional integrity. He observed that soon after joining Olayan he came to realise that these were not just words on paper, but principles that all at Olayan live each day and on which the Olayan family places great value. Today, Olayan is a group of more than 40 companies operating in eight countries with more than 15,000 employees. In part, he attributes the strength of Olayan to the fact that members of the Olayan family – the children of Suliman Olayan – remain involved in the business. Much of the success of OFC can be attributed to the direct involvement of Khalid Olayan, as Chairman, and Lubna Olayan, as Deputy-Chairman and CEO, especially their strong desire to maintain the principles, management style, discipline and relationships established by their father as they grow the business and establish new relationships.
Olayan is firmly of the view that being successful does not just mean growing its business and increasing its profits. It also means caring about its employees, its customers, its business partners and the world in which we all live.
'We enjoy a strong business base because of this heritage which also includes long-standing and highly effective business partnerships,' Delpon de Vaux pointed out.
In its early days, the Kingdom of Saudi Arabia presented a real opportunity to foreign companies, but it was at the same time a new, developing and often bewildering territory, for those international companies. In Olayan, they found a reliable local partner with considerable keen local knowledge, financial strength, an ethical approach to business and an understanding of how business was done abroad.
The division president explained that the Olayan view of partnership is to connect with companies with shared values and then look to how best to achieve their joint long term objectives. 'This implies that when our shared business evolves we must be ready to adapt to new situations and be open to all opportunities. As partners, we do not simply sit back and rely on our partners to make things happen, we engage and often sit on the boards of companies in which we invest. And we are able to uniquely combine international expertise and experience with local knowledge and standing'
Olayan is known to operate in sectors and industries where its knowledge and expertise contribute to its partnerships and the companies that they create. As the local partner to many industry leaders from around the world, Olayan believes that it must help unleash the skills and abilities of its partners and to enable them to reach their full potential in the market as fast as possible by providing insight, guidance, support and advice as and when needed. These are some of the elements that have helped Olayan build long term relationships that in many cases have been in place for more than 50 years.
In several cases, Olayan has helped its partners bring their own CSR programmes to the local market to address local issues, including unemployment amongst both males and females. In fact, the CFI.co judging panel were especially impressed with Lubna Olayan's support of women in the workplace.
According to Delpon de Vaux, 'Mrs Olayan and the Group try to make a difference. In 2008, OFC established a specialised department dedicated to the recruitment, training and retention of young Saudi males and females. Recognising that there is clearly under-utilisation of women in the country, Olayan is working hard to ensure that we have an increasing proportion of female employees throughout the business and in senior management roles as well. We monitor the situation on a monthly basis. For Mrs Olayan this is a key performance indicator, just like any other.'
Olayan makes an on-going effort to maintain a focused CSR programme. Somewhat surprisingly given its stature, Olayan prefers maintaining a relatively low profile. It is a good corporate citizen with an exemplary code of conduct and the Company plays its full part in the Kingdom without drawing attention to its many generous acts carried out by The Suliman S. Olayan Foundation. The Foundation is managed by a committee of volunteers from within The Olayan Group.
Delpon de Vaux explained that apart from their focus and leadership in providing opportunities for young Saudis, especially women, Olayan also focuses on its environmental footprint – 'Whatever we do in the Group, there is proper regard for environmental impact. We are managing this and making good progress.'
Keying off the strength of the Saudi economy, Delpon de Vaux reports that business is good at Olayan: 'We are very happy with our results. Non-oil GDP growth in the country is around 7 per cent but we are out-performing this significantly and delighted with our levels of profitability. The economy may slow a little in 2013 but we are still expecting robust growth at Olayan.'
Longer term, Delpon de Vaux expects OFC to continue pushing boundaries beyond the GCC. The business will seek diversification, but always focus on the more promising sectors – 'We are very strong at home, in the Gulf and will be broadening our reach in the MENA countries especially Egypt, Morocco and Tunisia. The Group is, of course, involved in the wider world economy through its investment programme.'
Jean-Marc Delpon de Vaux joined Olayan after three years as the head of SABMiller's India where he boosted market share by five per cent. A Unilever veteran, his appointments included chairman and CEO of the Pakistan business.
Delpon de Vaux is one of two Olayan Financing Company presidents. He heads up all consumer activities and shares other corporate responsibilities with Jonathan Franklin who oversees the Olayan industrial businesses and investments. 
---
You may have an interest in also reading…
Corporate Leaders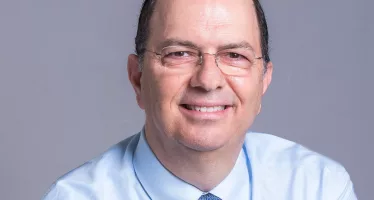 B2B GAMING SERVICES: WINNER Best Online Gaming Platform Solution – Europe 2023 CFI.co in conversation with Gabriel Chaleplis, Founder of
Corporate Leaders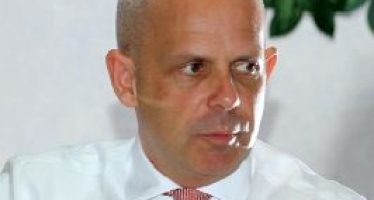 Andrew Smith is an accomplished senior executive with conventional and Islamic insurance experience gained in the UK and across the
Middle East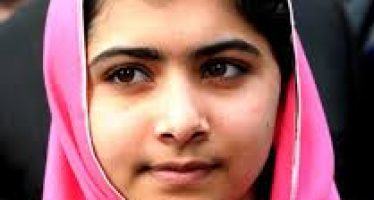 A 15-year-old Pakistani girl targeted by assassins – Malala Yousafzai – is the first signatory of a new worldwide petition