Tamsin Lejeune: Saving the World in Style
Tamsin Lejeune, founder and CEO of the Ethical Fashion Forum and Common Objective, is uniting a global community behind a mission to make fashion more sustainable.
Lejeune worked as an architect before striking out in the fashion industry. She grew up in Africa, has worked in shanty towns in Cambodia, and launched a fair-trade clothing label in Bangladesh.
"I am passionate about the potential for business to transform livelihoods and break the poverty cycle in communities all over the world," she wrote on LinkedIn. "Entrepreneurs (and intrapreneurs) with ideas, creativity and drive are a powerful force for global change."
The ultimate goal is to make it easier for global industries to generate value in three dimensions: the "triple bottom line" of people, planet and profits. Lejeune opted to start with the fashion industry in part for its outsized role in global pollution and labour violations, but also for the variety of industries that it encompasses: agriculture, textiles, manufacturing, logistics, design and more.
"As the devastating impact of the fashion industry on the environment gathers pace, I (and thousands of others) have gained a sense of urgency," she writes. "We all share a common objective — that of building smarter businesses, that safeguard our global environment."
Lejeune set up the Ethical Fashion Forum (EFF) in 2006, citing the need and demand for an industry body dedicated to promoting environmentally and socially responsible practices.
"Our mission has always been to create a platform through which great business is done — business that maximises benefits to people and minimises impact on the environment, from one end of the supply chain to the other," Lejeune told fashion magazine Drapers. "Fashion business, done well, is transformative, creating inspiring products and sustainable, fulfilling jobs, grounded in fair practices between buyers and suppliers."
Lejeune is intent on taking sustainable fashion "from niche to norm". In 2011, the EFF introduced an online platform to facilitate sustainable sourcing across the fashion industry. Lejeune spearheaded efforts to secure funding to scale the tech-powered network.
The Ethical Fashion Group (EFG) was founded in 2015 as a limited-share company with the capacity to raise equity investment. It built on the forum's legacy to develop a rebranded sourcing platform, Common Objective (CO), which has become a recognised trading name for EFG.
CO closed its latest funding round in May 2020, raising £350,000 through the crowdfunding platform Crowdcube. Funding to date totals £1.1m and includes seed capital support from French designer Roland Mouret and industry veteran Harold Tillman, a founding investor who serves as chair emeritus.
Tillman, former chairman of the British Fashion Council, says the tech platform is a gamechanger that will meet "the growing customer demand to know where and how their garments and accessories are made".
CO aims to disrupt the $2tn fashion industry with a global B2B sourcing and information platform that rewards sustainable businesses with higher search rankings. CO membership is free for individuals and businesses, but PRO plans come with unlimited connections and privileged access to content, events and courses. The platform is used by more than 30,000 fashion professionals in 150 countries.
The group launched a fashion consultancy practice in late 2019, CO Consults, bringing together experts from fashion subsectors to put sustainability front and centre.
Lejeune was recently announced by LinkedIn as the UK's best-connected woman in fashion and textiles. She believes this points to growing consensus about the importance of ethical and sustainable business in the industry, which accounts for an estimated 300 million workers across related sectors. "If we can build collaboration between those professionals who want to see change — we can move mountains."
However, the pandemic has threatened the momentum, particularly on the social front. "There are millions of people being laid off in fashion, both in the consumer-facing side and in supply chains," Lejeune warns. "In recent years, the focus on sustainability has ramped up, but the discussion has mainly been around the environment. The social issues have been less relevant. The two are entwined but we've overlooked the human side. We can't do that now.
"Our fashion system has supported millions of people, and the two sides of the coin need to be looked at. We need to look at the environmental impact and how the industry is structured — how you build a business model that protects everyone involved."
---
---
You may have an interest in also reading…
Asia Pacific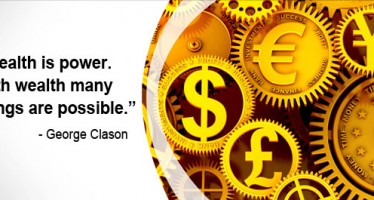 Few will argue about Vladimir Putin being the most powerful man in emerging markets this year. On the back of
Sustainability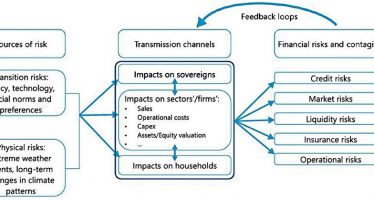 There are three possible motivations for the engagement by central banks with climate change: financial risks, macro-economic impacts, and mitigation/adaptation
Lifestyle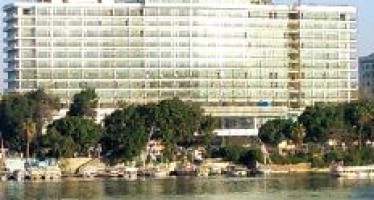 Egypt's Self-Inflicted Limits on Economic Efficiency. It's an axiom of economic policy: The future belongs to the efficient. In a