Banco Interacciones – Preparing For the Future

Banco Interacciones is a success story which was born 19 years ago among Mexico's worst economic crisis. Established in 1993, the bank has stayed ahead of its competitors by focusing just in those market segments where it has several competitive advantages.
Leveraged by its corporate values of teamwork, quality control, trust, commitment, loyalty and responsibility, Interacciones has been able to offer quality products to its clients, becoming in few years a respected institution in its target market, playing a major role in the public sector financing business, lending to the three government levels: federal, state, and municipal government; as well as state-owned firms and other public companies.
"By being experts in the structuring of infrastructure projects, financial advisory and project finance consultancy, Banco Interacciones is an ideal partner for international firms interested in investing in Mexican public infrastructure."
Following a clearly defined strategy of leveraging its core competencies, the bank has been a major player in market segments that demand a high degree of specialization and knowledge in designing flexible financing mechanisms.
Interacciones has a main and distinctive approach to business: a flexible strategy (the bank does not provide a standard product; it has an ability to offer custom-made services); as well as a short time to market in assisting with financial solutions for its clients.
This strategy has led to major recognition by its peers and clients as experts in supporting governments and related companies, and participating in eligible infrastructure projects. The bank supports different kinds of projects which can help it grow, be it organically or inorganically, all inside the guidelines set by its strategy.
Mexican Banking System
Place
Total Assets
11th
Credit Loan Portfolio
9th
ROE
5th
Delinquency Rate
2nd Lowest
Even with the success the bank has experienced recently, in the last couple of years, Banco Interacciones has emphasized a need for high returns, constantly ranking among the top 3 in ROE in the Mexican banking system, but at the same time without taking unnecessary risks. The bank has significantly improved its funding structure; its liquidity has increased, reducing gaps – increasing the duration of its liabilities and decreasing the duration of its assets, and improving its ratios to better levels than expected. At the same time, the quality of its credit assets has also widely improved (with a delinquency rate well below the industry average), consistent with a policy of maximum return with the minimum risk possible.
Now, Interacciones has a better structured balance sheet, with an attractive growth of its assets that has been driven essentially through a greater assets turnover that in turn has generated a higher fee income. The key to its profitability, like it was in 2011, is an attractive profit margin that along with a high asset turnover has generated the sufficient fees to increase the bank's total income and foster growth in the shareholders' value.
Banco Interacciones has kept intact its business fundamentals, encouraging growth in its financial results and rewarding performance and reliability, all of this under its current model and value propositions:
Even with the rapid growth the bank has experienced in recent years, the management has been careful of maintaining a healthy portfolio, measured by its low default rates, high capitalization index and low exposure to credit and market risk.
The bank has always been concerned with solving its customers' needs by listening carefully to their goals, in order to develop high quality tailor made solutions. Interacciones has been an important partner for many Mexican governments, helping them with financial solutions that allow them to keep improving its infrastructure as well as improving the life of its citizens.
Summarizing, Banco Interacciones is still looking forward, keeping its value drivers focused towards Infrastructure projects, financing to sub sovereign entities and factoring in the government value chains.
---
Tags assigned to this article:
mexico
---
You may have an interest in also reading…
Europe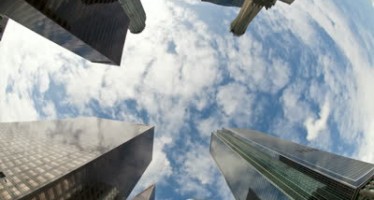 Rather than a complot against the planet and its inhabitants, capitalism in its present form – much maligned but little
Economics & Convergence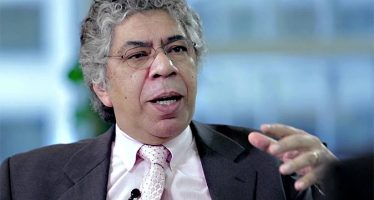 World trade suffered another disappointing year in 2015, experiencing a contraction in merchandise trade volumes during the first half and
North America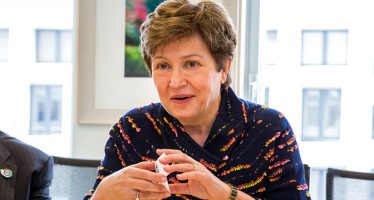 Worldwide, around 500 million people live in "fragile situations," mostly caused by armed conflict. Climate change threatens to add another