British Airways: Bring On the Competition
How to manage an apparent paradox – and make a profit while doing so. It is a challenge well suited to British Airways CEO Alex Cruz, the eminently likable Spaniard who transformed Vueling from a struggling low-cost carrier into a vibrant, successful airline, carefully plotting a course midway between the no-frills low-cost model of Ryanair and company and the uninspiring model pursued by most legacy carriers. In fact, some industry experts credit Mr Cruz with the shaping of the centre ground – home to economy-plus airlines where cheap fares and high yield passengers meet.  It is where the batter for heart, minds and wallets of many passengers will unfold.  However, Mr Cruz is committed to a new model "Despite the entrance of many new operating models, British Airways is committed to being a full service premium airline".
Still a visiting lecturer at EISE business school of the University of Navarra which offers one of the world's most sought-after MBA programmes, Mr Cruz' titled a recent class The End of Low Cost Fundamentalism. "Working major business routes from primary airports, offering, say, five daily flights between Amsterdam Schiphol and Dublin exposes low cost carriers to high-yield passengers who usually book on short notice and don't mind paying a bit more. They do, however, expect better service. On the other end of the spectrum we see legacy carriers going after low-yield passengers. This is what, effectively, creates the mid-market."
Since his arrival at British Airways in 2016, Mr Cruz has been looking for ways to increase the number of lower fares whilst maintaining a premium service. He admits that to compete with some of the long-haul low-cost providers, changes have had to be made: "Already before I arrived, British Airways realised the need for changes to its cost structure. At Gatwick, we now have nearly achieved what we wanted. British Airway is thoroughly refurbishing its Gatwick-based fleet of Boeing 777s. The aircraft will include a smaller business class, a fairly large premium economy section, and a large economy cabin – a layout not unlike those used by Emirates, Etihad, and many other airlines. This configuration, combined with many other improvements at Gatwick, puts us in an interesting competitive position vis-à-vis Norwegian, WestJet, and other carriers that are playing the price game." A similar strategy is likely to be implemented at Heathrow.
"In the longer term, the mid-market is likely to become the real fighting ground."

– Alex Cruz, CEO
Mr Cruz is adamant that the barebones low-cost model is not one British Airways will emulate: "It is not the British Airways model." British Airways, Mr Cruz explains, is determined to connect with consumers and offer every customer a premium experience and the absolute best short haul product in the business.
"A large proportion of our premium customers is also regularly travelling economy – there are, in fact, only very few customers who exclusively fly premium class. So it is up to us to offer excellence in every cabin." In January, British Airways introduced a buy-on-board meal service. In line with its determination to stand out on excellence, the company engaged the likewise quintessentially British retailer Marks & Spencer to provide an on-board gourmet experience. BA is also in the process of equipping its fleet with ultra-fast wireless internet – a mammoth job that started earlier this year: "This represents nothing less than a major revolution. At the moment, there is no airline in Europe offering a WiFi connection that supports video streaming. We are quite excited that British Airways will be the first carrier to offer this service."
Under Mr Cruz, BA has rediscovered its British pluck: "We do not lose time or expend any effort in fighting the competition on legal grounds or complaining about the way they are structured. From our side there is no lobbying going on to restrict access or otherwise impede their operations. We just do not care. However, we do pay close attention and consider strong competition a prime motivator for becoming a better airline year after year."
Whilst the nimble flag carriers from the Middle East managed to capture a significant share of the medium and long haul markets by offering a remarkable quality/price proposition that took Europe's flag carriers – including BA – off guard, British Airways was the first of the majors to respond in kind: "The Mideast carriers are a tremendous force in today's aviation market. They also helped create untold thousands of jobs in Europe by their wholesale ordering of Airbus planes. At BA, we welcome the competition, rather than complain about it. We just have to be as good, or better, as they are. Everything they do, adds to British Airways determination to become better yet."
Mr Cruz recognises that the Mideast carriers are well-run: "They had us rethink our own model and made us realise that in order to succeed British Airways needed to equal or better the lavishness these airlines offer both on board and in their airport lounges. And, I'm happy to report that we are succeeding. The effort is bearing fruit. Now, premium passengers arriving at Heathrow with tight connections are met at the aircraft by a beautiful Jaguar which whisks them in supreme comfort to their onward flight. You wouldn't expect that kind of service at LHR from a carrier such as BA. Yet, we are learning from the competition and, more importantly, we are delivering."
 "British Airways has now entered a new phase of investing in the customer experience. Last year, we committed £400m and over the next few weeks we'll unveil additional investment plans. This way, we are showing our passengers that the unique spirit they may have experienced flying British Airways some years ago is coming back with tremendous strength." Mr Cruz concludes by emphasising that British Airways is so much more than just another carrier. In a sense, the CEO has utilised the best bits of the company's legacy – those things and feelings its competitors cannot equal – to forge an airline ready to take on any and all comers in the market of its own choosing.
Recently, Mr Cruz granted CFI.co an exclusive interview.
---
You may have an interest in also reading…
Africa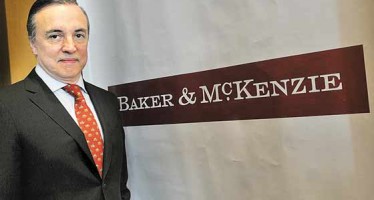 Baker & McKenzie seems determined to remain true to its founding principles of 60 years ago to be a truly
Europe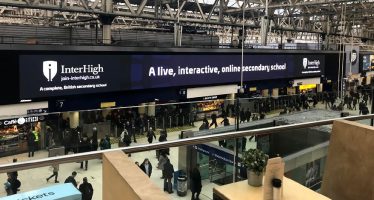 Wey Education solves the problems of the one-size-fits-all education system. It challenges the outdated bricks-and-mortar buildings and mandatory PE lessons
Europe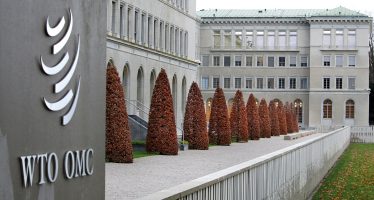 The previous US administration, the politicisation of trade and a looming economic crisis due to the pandemic and Brexit are