Sudan Cabinet Shake-Up Boosts Conciliation Efforts
Former US special envoy to Sudan Princeton Lyman has made yet another appeal for the resumption of the political dialogue in the country with a view to establishing a lasting peace. Earlier this month, Mr Lyman called on rebel forces to shift the emphasis of their efforts from military to political action and dangled the proverbial carrot: "Should the Sudanese Revolutionary Front better articulate its willingness to commit to a political solution, international assistance in the form of training and capacity building might be forthcoming."
The former US diplomat deplored the Front's insistence on military action and said its actions complicate the search for a peaceful solution to the civil strife in Sudan. Mr Lyman suggested a series of confidence building measures be put in place that would lead to a cessation of hostilities in trouble spots such as Darfur, Blue Nile and South Kordofan. This would entail the Sudanese government allowing the Sudanese Revolutionary Front (SRF) to freely operate as a political party. "Such a policy would encourage the SRF to focus on the political process," says Mr Lyman.
In Khartoum, the newly-appointed Presidential Assistant Ibrahim Ghandour assured that the administration of President Omar al-Bashir is committed to promoting and enabling "an open dialogue" between all political forces. Mr Ghandour, who was also made vice-chairman of the ruling National Congress Party, said that the government is willing to sit down with representatives of armed groups to negotiate a broad settlement of grievances. The presidential assistant called on opposition forces to work out a comprehensive agenda for the talks as well as present a programme containing their proposals.
There is renewed optimism that the lingering Sudan crisis might be moving toward a solution now that President al-Bashir has reshuffled his cabinet. On Sunday, December 8, the president replaced no less than 26 ministers and both vice-presidents in a shake-up that is widely seen as a move to align the full cabinet behind a sustained effort to restart the political dialogue and deal with the challenges at hand.
"The presidential assistant called on opposition forces to work out a comprehensive agenda for the talks as well as present a programme containing their proposals."
Minister of Information Yasir Youssef admitted as much when he noted that the new team was put in place at "a critical time" in Sudan's history: "The cabinet faces significant political, economic and security challenges that need be addressed in new ways. Sudanese people have been clamouring for this."
Meanwhile, Vice-President Hassabo Mohamed Abdalla announced that the government wishes to continue and deepen the dialogue with opposition parties, rebel groups and the wider civil society as a preliminary step to the drafting of a new constitution that better equips the country to deal with its future. Mr Abdalla also called on all rebel groups to join the peace process.
On the economic front, the new minister of finance emphasised that "huge difficulties" notwithstanding, the government was able to register positive growth rates that in 2013 will reach 2.2%. Minister Badr al-Deen Mahmoud Abas called this no "mean feat" especially since the country lost over 75% of its oil revenues with the secession of South Sudan in July 2011. Mr Abas also said that inflation, currently running at close to 36%, remains an issue. The new minister recognized that a well-performing economy – underpinned by the country's still vast natural resources – is vital to maintaining political and social stability.
The cabinet reshuffle is also seen as President's al-Bashir's answer to the comments made by former South African President Thabo Mbeki in his capacity as leader of the African Union High Level Implementation Panel (AUHIP). Earlier this year, Mr Mbeki noted that high levels of mistrust between parties and stakeholders in Sudan undermine efforts to organise "an open and frank encounter" to discuss national challenges.This now may have changed for the better.
---
Tags assigned to this article:
sudan
---
You may have an interest in also reading…
Finance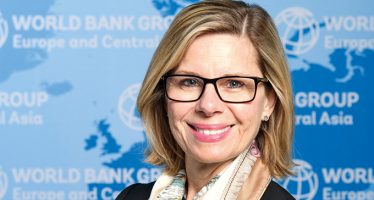 2021 needs to be the year that climate change urgency truly entered the collective consciousness and lasting action followed. In
North America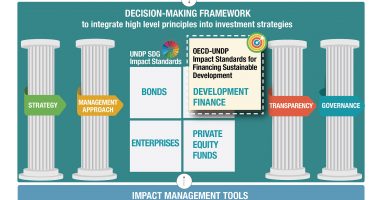 As we turn our attention towards the imperative of "building forward greener" post-pandemic, there can be no more business as
Europe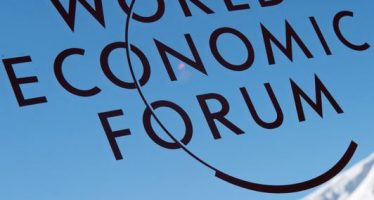 While currencies crumbled in emerging markets ranging from Turkey to Argentina, the world's mostly self-appointed leaders and assorted hangers-on gathered