Summit Commitments of the G8 Leaders
Extracted from Remarks made by David Cameron on Thursday 18th June.
Our economies together make up around half of the global economy, and we have a responsibility to support prosperity worldwide. We agreed actions in three specific areas:
Trade – a key engine of global economic growth. We will break down barriers to trade at home and abroad by resisting protectionism and concluding a set of ambitious trade deals. In particular, we welcome the launch of negotiations for an EU-US trade agreement, the major progress towards agreeing the Trans Pacific Partnership and the launch of the EU-Japan trade agreement negotiations and we look forward to the completion of the EU-Canada trade agreement. We aim to finalise all these deals as soon as possible. We also welcome the trade and economic integration of Russia with some of the countries in the region, which will be pursued in line with World Trade Organisation (WTO) principles. We are committed to strengthening the multilateral trading system and securing a WTO deal in December that cuts bureaucracy to make it easier and faster for goods to cross borders. And we will keep our promises to help developing countries slash barriers to trade that impede growth.
"We will break down barriers to trade at home and abroad by resisting protectionism and concluding a set of ambitious trade deals."
Tax systems – essential to fairness and prosperity for all. We commit to establish the automatic exchange of information between tax authorities as the new global standard, and will work with the Organisation for Economic Cooperation and Development (OECD) to develop rapidly a multilateral model which will make it easier for governments to find and punish tax evaders. On tax avoidance, we support the OECD's work to tackle base erosion and profit shifting. We will work to create a common template for multinationals to report to tax authorities where they make their profits and pay their taxes across the world. We will support developing countries to collect the taxes owed them, with access to the global tax information they need. We agree to publish national Action Plans to make information on who really owns and profits from companies and trusts available to tax collection and law enforcement agencies, for example through central registries of company beneficial ownership.
Transparency – empowering people to hold governments and companies to account. We have agreed a transformative Open Data Charter to make budget data and other government information public in an easily accessible way. We will make progress towards common global reporting standards to make extractive industry payments more transparent. And we will work with resource-rich countries to help them better manage their extractive revenues so as to provide a route out of poverty and reliance on aid.
We will continue to work with the poorest countries to help lift people out of poverty by keeping our aid promises and being accountable to the public for them. We will accelerate efforts to tackle the under-nutrition that blights millions of lives. We will work closely with African governments and citizens to promote sustainable growth.
We share a commitment to work together to counter terrorism and tackle the drivers of instability wherever in the world they are found and particularly in northern Africa and the Middle East. We have identified five priority areas for action to respond to the growing threat posed by terrorists operating in the arc of instability from Mauritania to Somalia. Alongside the countries themselves, we will work together, focussing our collective political and practical support, to help governments find and dismantle terrorist networks and to build effective and accountable government.
We are committed to protecting our nationals and reducing terrorist groups' access to funding which allows them to thrive. We unequivocally reject the payment of ransoms to terrorists and we call on countries and companies around the world to follow our lead and stamp out this as well as other lucrative sources of income for terrorists. We will help each other to resolve hostage incidents by sharing best practice in advance and offering expertise as necessary when they take place.
We strongly support the proposal for a conference to reach a political solution to the appalling conflict in Syria through full implementation of the 2012 Geneva Communiqué. We will contribute generously to the latest United Nations (UN) appeal for humanitarian help. We condemn in the strongest terms any use of chemical weapons and all human rights violations in Syria.  We are committed to leading international support for Libya's security and democratic transition and to urgent work for a lasting peace in the Middle East."
---
---
You may have an interest in also reading…
Finance
Macroeconomic fragility and policy uncertainty for investors has led to an 18 per cent decline in global foreign direct investment
CSR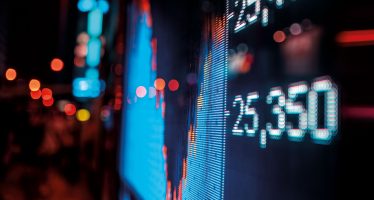 Sustainability is a moving target. Though we might want uniformity, unanimity, and harmonisation — of standards, disclosures, and data points
Europe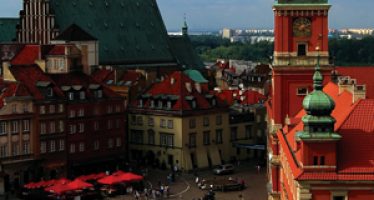 The only EU member state to avoid recession during the 2008/9 economic crisis, Poland looks set to become a magnet