IDB Hero Al-Madani: Resources, Creativity and Credibility
'Today's world is fragile and needs a new strategy for the post-crisis era. It is time to mainstream Islamic finance to address the myriad weaknesses inherent in the present global financial system. Islamic finance is ethical financing which is based on risk sharing and links the growth of credit to the growth of the real sector in the economy.  Islamic financial products and services are opening up new opportunities for businesses in the financial and non-financial sectors. During the financial crisis of 2008 a number of Islamic financial institutions proved themselves to be more resilient than conventional financial institutions.'
Ahmed Mohammed Ali Al-Madani, president of the Islamic Development Bank (IDB) since its establishment thirty eight years ago, was born in Madina, Saudi Arabia in 1934. He was appointed acting rector of King Abdulaziz University, Jeddah and served his country from 1972 to1975 as Deputy Minister of Education. He held the post of Secretary General of the Muslim World League from 1993 to 1995.
"It is time to mainstream Islamic finance to address the myriad weaknesses inherent in the present global financial system."
IDB is a regional lender promoting trade finance, economic cooperation and poverty alleviation in the Muslim world. The bank addresses both the symptoms and root causes of poverty by employing either short-run solutions – such as promoting economic growth that is expected to trickle down to the poor – or long-term strategies, mostly for the delivery of infrastructure and social services including healthcare and education. The Bank is an observer at the United Nations General Assembly.
In September this year, The IDB President and Bill Gates joined Secretary-General Ban Ki-moon and a number of heads-of-state at a high-level event during the UN General Assembly. Dr. Al-Madani announced IDB's full commitment to ending polio forever. Bill Gates commented at the time, ' I am enthusiastic about the Islamic Development Bank joining this important effort because I'm confident we can defeat polio if three things happen: existing and new donors like the IDB commit the necessary long-term funding; global polio eradication partners continue to apply innovative best practices including adopting new technology and financing solutions; and, there is continued leadership and accountability at all levels of government in polio endemic countries. I believe the IDB brings resources, creativity and credibility that can meet each of these goals.'
---
---
You may have an interest in also reading…
Europe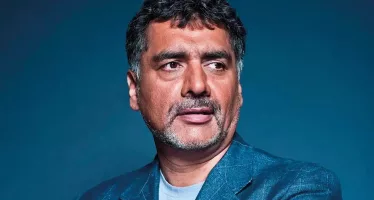 On the face of it, James Caan has the whole enchilada: TV celebrity, philanthropist, and champion of entrepreneurship — with
Asia Pacific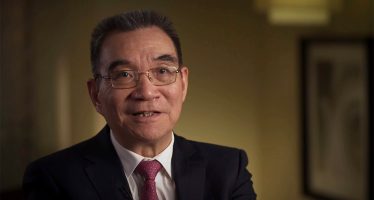 Justin Yifu Lin made history in 2008 as the first non-Westerner appointed as chief economist and senior vice-president of the
Editor's Picks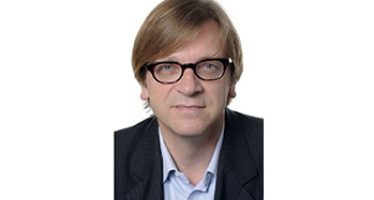 He is the one European politician almost all Brits love to hate – and he knows it. Guy Verhofstadt, however,