Johan Marthinus – Absa Bank Seychelles: A Pioneering Force Changing the Financial Landscape
Absa Bank (Seychelles) Limited is part of Absa Group Limited, an African financial services group that aims to be the pride of the continent. Formerly known as Barclays Bank (Seychelles) Limited, the Bank has operated in Seychelles for over 60 years.
The Bank rebranded to Absa on 10 February 2020. Absa is a truly African brand, inspired by the people we serve. We are determined to be a group that is respected globally and that Africa can be proud of.
We are making strides in becoming a digitally-led bank" for instance. It's a journey we are on already and will keep innovating. We believe in possibilities, in the actions of people who always find a way to get things done. We believe in creating opportunities for our customers to make their possibilities real and in supporting them every step of the way.
Additionally, with the underlying improvements in technological capabilities and connectivity and the proliferation of mobile devices, we know there are exciting times ahead for the digital transformation of the market.
We believe we have a role to play and intend to leverage digital technology to expand reach and access of financial services but also provide affordable services.
We have a stake in creating inclusive growth in Seychelles and in delivering financial services in a socially and environmentally responsible manner. Opportunity and success can only be enabled through all people being treated equitably, having good health, and having access to education and income opportunities. Recognising the link of our sustainability to that of the communities where we operate, we bring together distinct yet complementary strategies and implementation activities that generate direct and indirect economic, social and environmental impacts across the market that will play a positive role in bringing people's possibilities to life. We're also turning banking on its head in Seychelles with our range of Absa Vertical Cards. The cards are designer cards that are packed with advanced functionality, including contactless tap.
For our small-to-medium-size businesses, our soon-to-launch MySMETool will allow customers to carry out business functions online. The tool will enable them to able to simplify their planning and cash-flow management, easily interact with financial institutions and get real-time updates on their business, enabling growth.
Absa Bank Seychelles also recently introduced Chat Bot through WhatsApp, making us the first bank in the country to use WhatsApp, putting a virtual banking assistant in the palm of customers' hands. We have what we call 'The Absa Chat Bot' that is on call 24/7, 365 days a year so that our customers can receive answers to their questions in real time and at their own convenience.
Fingerprint and facial recognition has also made banking more convenient for our customers. If their mobile device has this capability, then biometric access gives them an added layer of convenience and security. It lets customers open our banking app with a smile or a touch to pay bills, transact, buy airtime and much more, even when travelling.
We also have a long-standing commitment of being a force for good within the communities in which we operate, extending impactful and solutions-based initiatives across the country, either through colleague programmes or through local partners.
Absa Bank Seychelles currently has nine branches and 21 ATMs across the country.
Absa Bank (Seychelles) Limited is regulated by the Central Bank of Seychelles.
About Absa Group Limited
Absa Group Limited ('Absa Group') is listed on the Johannesburg Stock Exchange and is one of Africa's largest diversified financial services groups.
Absa Group offers an integrated set of products and services across personal and business banking, corporate and investment banking, wealth and investment management and insurance.
Absa Group has a presence in 12 countries in Africa.
The Group's registered head office is in Johannesburg, South Africa, and it owns majority stakes in banks in Botswana, Ghana, Kenya, Mauritius, Mozambique, Seychelles, South Africa (Absa Bank), Tanzania (Absa Bank Tanzania and National Bank of Commerce), Uganda and Zambia. The Group also has representative offices in Namibia and Nigeria, as well as insurance operations in Botswana, Kenya, Mozambique, South Africa, Tanzania and Zambia, and an International Representative Office in London and New York.
Career Highlights of Absa Managing Director
Johan Marthinus VAN SCHALKWYK, Managing Director of the Bank since 13 August 2015, has served in several senior roles in his banking career. He began his banking career in 1974 and held various executive positions at both NedBank and Standard bank in South Africa. His experience covered multiple areas in banking, ranging from being responsible for product environments, operations, project management and customer channels. Johan joined Absa in 2013 as the Managing Executive for customer channels and was amongst others responsible for managing and optimising the Barclays South Africa branch network and ATM footprint which resulted in significant cost savings, productivity enhancements and revenue generating opportunities for the bank. Prior to joining Absa, Johan was the Head of Card Division, and later the Head of Retail Banking Business Operations for Standard Bank in South Africa. He was also a non-executive director on Bankserv's Board of Directors where he served on multiple strategic executive planning and management committees. He is a vastly experienced Executive in Banking and holds a B. Com (honours) in Business and Administration, and a B. Com in Business Economics and Industrial Psychology.
---
---
You may have an interest in also reading…
Corporate Leaders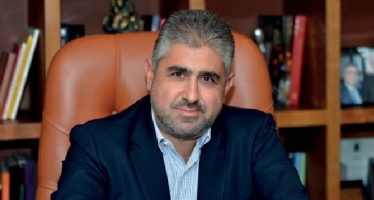 Hicham Berrada Sounni, 44, is a Moroccan business executive. He currently serves as the chairman of Résidences Dar Saada and
Corporate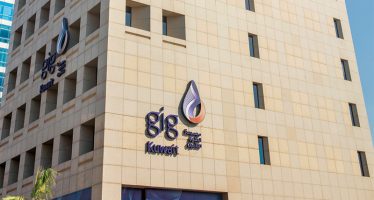 Gulf Insurance Group-Kuwait (GIG-Kuwait) is the country's largest insurance company in terms of gross written premiums and retained premiums in
Corporate Leaders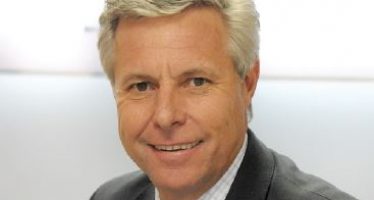 For banks, shuffling deposits around is so last century. While taking deposits and extending credit – both in a plethora