CFI.co Meets the Founder and CEO of ValueLabs: Arjun Rao
Arjun Rao is a first-generation entrepreneur who has transformed his vision of creating a unique company into a flourishing reality – one with an entirely different approach to business.
ValueLabs was founded in 1997 with the aim of building trust-based, long-standing partnerships with both clients and employees. Since then, the focus has been on building and sustaining relationships, growing with purpose, having a long-term outlook, and fulfilling social responsibilities.
As the founder and CEO of ValueLabs, Mr Rao provides strategic direction to the company and ensures – by example – that the organisation never loses sight of its culture and values. He is a dynamic leader who is self-reliant and nimble but flexible in thought. Those who work closely with Mr Rao experience the full import of his belief that all the education one needs is inherently present and when driven by 'character energy' and a 'sense of perfection', one can learn and achieve anything.
Mr Rao holds an MS Degree from Cornell University, US, where he held the AD White Fellowship. He has a Bachelor's Degree from the Indian Institute of Technology (IIT), Madras, where he graduated at the top of his class.
Excerpts from the Book The ValueLabs Stack
The genesis of ValueLabs can be traced back to a single, spontaneous selfless act. Over the two decades of its existence, the company has emerged as a leading and trusted information technology partner for businesses across the globe. And, as the organisation continued to scale up, Mr Rao felt a need to communicate to his employees and clients, what the company is and stands for, in a concise yet memorable way.
Following a lot of thought and reflection, Mr Rao realised that the best way to do this is through the so-called ValueLabs Stack.
"In this world of disruptive times, it will be good to think of a partner akin to a technology stack. The most difficult part of a partnership is to get things to work over the long haul. How can we continue to deliver value to our long-standing clients year after year, both incremental and paradigm shifting? How do we help our employees evolve continuously, as they work in the same long-standing relationships year after year?"
"We have structured the company, ValueLabs, as a stack; a structure that addresses the above questions and more. The three-layered Stack, with each layer standing on the shoulders of the previous one, forms the basis of all our thoughts, interactions, and processes. The foundational layer of values, which are immutable, guides us. Then comes the business model layer which defines how we engage with various stakeholders. And, in these days of disruption, we would not be relevant without being innovative, and that forms the third layer."
"Values – This layer is fundamental to who we are and what we stand for as an organisation. Being strong on our values has been a core thought process since we established the company, hence the name, ValueLabs. Doing the right thing – This is our operating philosophy. Everything we do is measured by whether we did the right thing. They are four of the most difficult words to live by in daily life. While they often lead to short-term pain, one always comes out the winner in the long run. The 'unselfish gene' is essential to be able to do the right thing."
The most foundational aspect of 'who we are' and 'why we are here' revolves around four simple words — Doing the Right Thing. While I didn't even know that I would start a business like this in the beginning, the one thing I was very clear about was that I have to do the right thing in everything I do.
"We think of the world through the 'Head, heart, and hand' lens. I believe that for any task to be successful, the head (which stands for planning), the heart (which stands for empathy), and the hand (which stands for execution) need to be in sync. This is something that resonates well with most of our clients and employees."
Every time we review a relationship internally, we apply this filter: 'Did we really think it through? Did we feel for it? Did we act on it?
"One of my biggest challenges, as we have grown from 5 to 50, to 500, and now 5000+ employees, is this: how do we ensure that our entire employee pool is bound by the fabric of love? If we don't do that, the organisation can very quickly get split into silos/turfs, and politics can creep in. I do not believe you can ever do perfect work if you don't love what you are doing. I don't believe there can be perfect teamwork if you don't love the people you are working with. And it is just so special for me to see the openness that we have with a lot of our clients, which is just not possible if you don't love the client."
"I have always maintained that we are in the business of 'Building Trust'. We do this by exceeding expectations and doing the right thing, day in and day out. It is a very simple and honest way of looking at what we do. It is not about the technology, it is not about the solutions, it is not about consulting – it is more about building trust with our clients and our employees. It's quite stunning to see the NPS (net promoter score) that came back in the last few quarters of 2017 when we did our CSAT survey (with close to 400 respondents). We had achieved an NPS of 70+."
"I would like to leave you with a thought that I am absolutely convinced about: 'Unselfishness is more paying when we have the patience to practice it.' And there is truly another way to build a business – powered only by values."
---
You may have an interest in also reading…
Corporate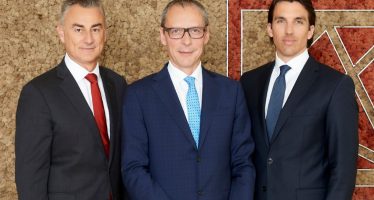 Kathrein Privatbank AG, with its headquarters in Vienna's first district, was founded by Carl Kathrein in 1924 and is one
Corporate Leaders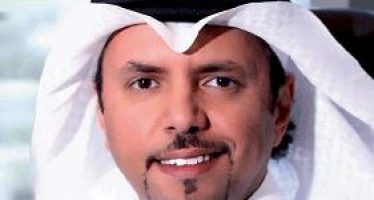 Dar Al Tamleek CEO Yasser Abu Ateek has been with the company since its formation in 2008. Under his expert
Corporate Leaders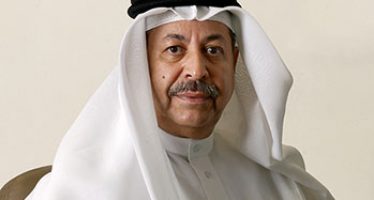 Mohammed Al-Shroogi is Investcorp's co-chief executive officer, responsible for placement, investor's relations, and administration. He became chairman of GCC Board