CFI.co Meets the Group CEO of FDH Financial Holdings Limited: Dr Thomson F Mpinganjira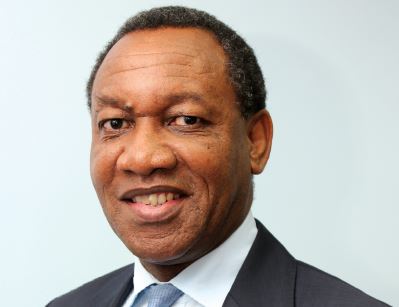 Dr Thomson Mpinganjira is the first – and so far only individual – who owns a bank in Malawi. After six years in business, Dr Mpinganjira's bank now ranks amongst the top of the country's twelve banks. From a small discount house, FDH Group has grown into a major financial services provider.
Dr Mpinganjira is the founder of FDH Financial Holdings, the sole owner of FDH Bank and the FDH Money Bureau, the First Discount House, and FDH Stockbrokers. The group recently acquired a 75% stake in the Malawi Savings Bank (MSB). The FDH Group's operations reach into the far corners of the country with banking services. Further expansion plans are in the works.
Dr Mpinganjira graduated in 1984 from the University of Malawi and is a chartered accountant by training. He accumulated experience at Deloitte & Touche, Blantyre Printing and Publishing Group, Mandala – an automobile company currently trading as CFAO – where he served as senior accountant and group accountant. After a brief and successful stint in banking as head of operational risk and security at the National Bank of Malawi, Dr Mpinganjira seized the opportunity to become the first Malawian stockbroker and subsequently headed Stockbrokers Malawi Limited. He was tasked to set up the Malawi Stock Exchange and served as its first CEO up to May 2002 when he left to set up First Discount House.
Starting with just nine employees, FDH Financial Holdings now employs 1,075 people. Dr Mpinganjira has a well-earned reputation for championing the welfare of his employees. FDH Financial Holdings is one of only a handful of Malawian companies that provides all its employees, and their spouses and up to two children, with a comprehensive health insurance scheme that fully covers the cost of their healthcare needs. In the past year, HIV/Aids work policies were launched to wide acclaim. Currently, the group is working to build a health and fitness centre to cater to the demand of its predominantly young professional workforce.
Outside of the FDH Group, Dr Mpinganjira has served on, and chaired, several boards and a number of entities. He chaired the boards of both the Malawi Revenue Authority (MRA) and the Malawi Investment Promotion Agency (MIPA). In July 2014, he received an appointment as commissioner of Malawi's Public Sector Reform Commission. In this role, Dr Mpinganjira helps Vice-President Saulos Chilima and other prominent Malawians provide independent and unbiased policy guidance on the reforms necessary to reinvigorate the country's ailing public sector. Dr Mpinganjira's work for the government takes place on a pro-bono basis.
Dr Mpinganjira credits part of his success to his early exposure to business. His father, an accountant, owned and ran a trading company. He aims to pass on his personal experience and create awareness and offer guidance and inspiration, by speaking at entrepreneur forums and educational institutions secondary to postgraduate levels.
With this in mind, the FDH Bank Limited in 2014 agreed to provide a multimillion Malawi Kwacha sponsorship for the Top of the Class competition organised by the country's national broadcaster MBC. The educational quiz programme pits secondary schools against each other in several knockout rounds to reach an annual grand finale. The programme was a Malawian household staple in the 1970s before going off air in the mid-1990s. It is now again broadcast on both national radio and television platforms with FDH Bank providing sponsorship of no less than 100 million Malawi Kwacha (over $160,000) over the next five years. The Top of the Class programme was re-launched in style at Dr Mpinganjira's former secondary school, the Zomba Catholic Boys Secondary School, which he has helped restore to its former glory.
Dr Mpinganjira has a passion to see local small and medium-sized enterprises (SMEs) thrive. In 2014, FDH Bank signed a memorandum of understanding with the Ministry of Mining for the provision of loans and financial literacy training to small-scale miners. The partnership holds great promise and has already resulted in the FDH Bank organising the first Malawi symposium on Artisanal and Small-Scale Mining (ASM) – a two-day event which attracted both domestic and international stakeholders. In November, FDH Bank also signed a memorandum of understanding to support the Small and Medium Enterprise Association (SMEA) of Malawi with a credit line of over $800,000 to facilitate and underwrite the growth of businesses.
In December 2014, Dr Mpinganjira was one of seven entrepreneurs recognized by the SMEA for their contribution to the sector over the last fifty years. The list was based on the outcome of a vote organised by the Association of Business Journalists (ABJ). Dr Mpinganjira was awarded the top spot.
Dr Mpinganjira was born in 1961 in Blantyre, Malawi, and is happily married to his wife Barbara. The couple has two children – William and Chikondi Annabel and a granddaughter Gugulethu Valerie. Dr Mpinganjira has been recognised as one of the world's leading and most successful professionals. His name was included in Madison's Who's Who of professionals in March 2006. He has been listed continuously to date and also appears in Sterling Who's Who for excellent performance and achievement.
---
Tags assigned to this article:
malawi
---
You may have an interest in also reading…
Europe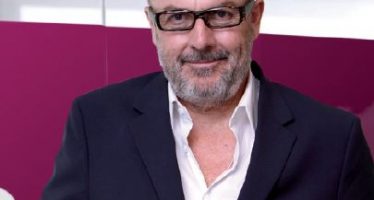 A Corporate Turnaround from Rags to Riches. In Spanish business circles, corporate trouble-shooter Manuel García-Durán is gaining quite the reputation.
Banking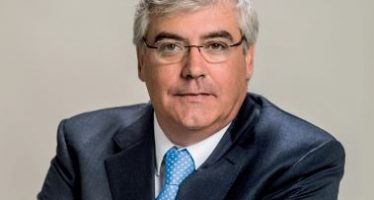 BFA CEO Dr Emídio Pinheiro (52) was born in Lisbon and obtained a degree in economics at Universidade Católica de
Middle East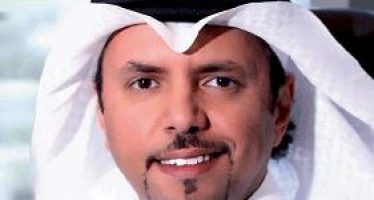 Dar Al Tamleek CEO Yasser Abu Ateek has been with the company since its formation in 2008. Under his expert