From the Black Plague to the Covid Crisis, Quarantine has Affected Maritime Trade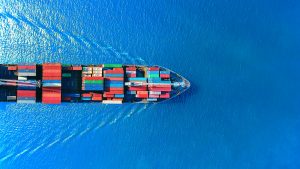 An overly familiar term in the 2020s, "quarantine", dates from the 14th Century and is derived from quarantena — Italian for 40 — the number of days ships were held in the port of Venice, crews aboard, during the Black Plague.
The link between shipping and pandemics has been made many times: naval transport was the origin of the Austronesian expansion — and globalisation. Triangular trade routes between Europe, Africa and the Americas in the 15th, 16th and 17th Centuries were the genesis of industrial spread.
Even in the era of cargo planes, maritime trade still accounts for the movement of some 80 percent of goods movement.
Governing trade and supply — and any change to consumption and distribution — will have a direct impact on shipping.
The Covid pandemic hit the shipping industry from several angles. The understanding that ships have the potential to spread viruses, vermin and disease, developed in 14th Century Venice, is still valid. Lockdowns have brought an estimated 4.1 percent plunge in trade in the West — a scary prospect for shipping companies in South East Asia.
Even discounting economic consequences, the human element of the pandemic has hit the shipping industry. Crews were stuck at sea during lockdowns, unable to leave ships for months; some went on strike, and in Australia vessels were detained by the government for breaching labour laws. The effects of the pandemic could have crippled maritime trade, but a shift in consumer trends prevented it.
While many thought the shipping industry would crumple under the strain of the pandemic, some companies reported burgeoning profits in 2020. Market share was sacrificed in favour of stable, but increased, freight rates. This led to a bumper year for shipping companies. Maritime trade started a new path.
The cost of shipping goods from the East to Europe increased five-fold from March 2020 to March 2021, according to a report by Clarksons Research. Many analysts, including those working for Alphaliner, believe carriers should not expect any weakening in the charter market any time soon.
Freighters and container ships have historically operated at minimum profits. A battle for market share has dominated business strategy for the largest seven firms in maritime trade — and it's paying off. The big seven, co-operating in three alliances covering 85 percent of market share, have become incredibly wealthy. And they stand to gain from new price levels.
Cost isn't the only changes that will affect the future of sea trade. There has been a shift to smaller container ships that rely on speed and flexibility.
There are also moves to inter-regional trade among East Asian countries. As companies attempt to shift manufacture to countries other than China to avoid US tariffs, countries including Cambodia, Vietnam, Laos and Bangladesh have boosted production, and are looking to the future of outsourced labour.
Income in the region has risen — and the appetite for manufactured goods has followed suit. A new wave of intra-Asian trade could mean a move to down-sized containers — and a shift at the centre of maritime trade.
---
You may have an interest in also reading…
c-19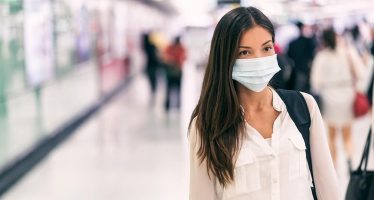 No one was expecting this. No one knows what will happen next. Does that make this a time to hunker
c-19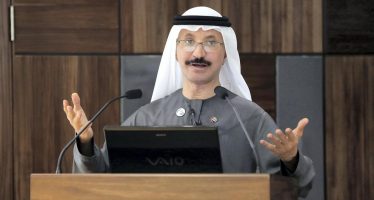 Consider a company that has furloughed a quarter of its workforce, and now intends to fire these 1,100 workers, all
Brave New World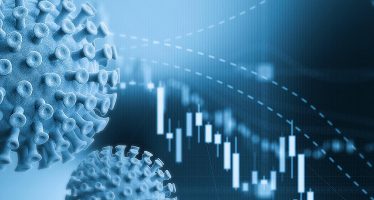 Increased investment in research and development is crucial to post-covid recovery, say economists calling for lasting improvements in the field.