Turbulence in African Skies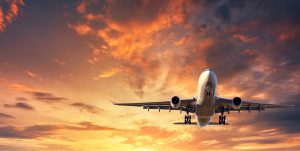 Not all airlines are dropping like flies. Whilst Ethiopian Airlines suffered a loss of about $550 million in the first four months of the year and was forced to ground airplanes and furlough workers, the company moved quickly to expand cargo operations in order to keep its fleet partially aloft. Earlier this month, Ethiopian inaugurated a new direct route between Kilimanjaro and Brussels to deliver up to 90 tonnes weekly of fresh produce from Tanzania to European markets. The company mobilised its cargo fleet to deliver medical supplies across Africa and Europe. Ethiopian also organised hundreds of charter flights to repatriate people caught abroad as the world went into lockdown.
CEO Tewolde GebreMariam announced that his airline now plans to convert some of its 23 Boeing 787 Dreamliners into freighters. Ethiopian's current cargo fleet of 10 widebody B777Fs and 2 smaller B737Fs, the largest and most modern of the continent, is unable to keep up with demand. However, Mr GebreMariam said that the company is not only banking on its cargo operations to survive the pandemic but also seeks to expand the aircraft and engine maintenance part of the business.
Africa's largest and most successful flag carrier, Ethiopian Airlines invested wisely in the diversification of its business, branching out into real estate and the hospitality sector. Ethiopian's Addis Ababa Skylight Hotel received its first guest late last year and is set to become the largest 5-star hotel in Africa with over 1,000 rooms. Though a state-owned company, Ethiopian has remained nimble and responsive to the dynamics of the market, shifting gears with a speed and precision that keeps surprising industry watchers.
The company has suspended – but not scrapped – plans to build a $5 billion airport near Bishoftu, a town 48 kilometres southeast of Addis Ababa, capable of handling 100 million passengers annually – more than gateways such as Charles de Gaulle or Schiphol. The 28 check-in counters and 7 gates of the new $225 million terminal at Addis Ababa's Bole International Airport, built with help from China, has barely managed to reduce the congestion for which the airport is (in)famous. Ethiopian expects passenger volumes to recover early next year and grow at an annual clip of 18 percent thereafter. Mr GebreMariam remains confident that air travel will rebound before long and is convinced that Africa will be the industry's next frontier.
That message is lost on South African Airways (SAA) which may be grounded for good after the government last week refused to release $526 million (R10 billion) in emergency funding to support the troubled airline. A hotbed of nepotism, corruption, and other forms of institutionalised mismanagement, SAA racked up an estimated $1.7 billion in net losses since 2008. The pandemic may yet turn into a coup de grâce for the state-owned airline which in early December went into voluntary receivership at the order of President Cyril Ramaphosa. The government tries to avoid a liquidation of the company which would instantly trigger close to $900 million in state-backed loan guarantees.
The plight of SAA is illustrated by dwindling passenger numbers. Whilst between 2007 and 2019, Ethiopian Airlines managed to increase its volume of passengers carried six-fold to 12 million, SAA saw its traffic shrink by a quarter to just 6 million. "In its current format, SAA has already collapsed," says Adrian Saville of Cannon Asset Management in Johannesburg: "As it stands, it is very difficult to come to any conclusion other than its days are done."
With its fleet grounded, no money to meet next month's payroll, and now apparently cut off from funds, SAA's predicament indeed looks hopeless. Whilst the administrators have yet to present a viable business case for the company, the President Ramaphosa seems determined to stop SAA from raiding the treasury. The privatisation of the airline is one of the options under consideration but clashes with the country's archaic laws on the sale of state-owned enterprises and the reluctance of the ruling ANC to cede control over parts of the economy to outside investors. The point may be moot as foreign investors are unlikely to show much interest in the politically charged company.
Another option is to divest SAA Group assets such as low-cost carrier Mango which briefly flirted with profitability. However, the group's subsidiaries have already been earmarked for sale to generate the cash needed to pay for the legally mandated severance packages of its 4,700 workers. The proposed sale of SAA's 9 aging Airbus A340 planes is not expected to offer much relief as there are few, if any, takers for the uneconomical liners. The lion's share of the SAA fleet is made up of leased aeroplanes which dwell on the liability side of the company's books. The only assets worth anything of note are SAA's two night slots at Heathrow Airport, valued at £30 million each.
An added complication is that no South African carrier can supplant SAA should the carrier collapse. Just before the weekend, private carrier Comair, a franchisee of British Airways, and its low-cost subsidiary Kulula, announced that the company can no longer afford to pay the salaries of its staff; not even the 40 percent agreed with the unions at the start of the lockdown. Already before the pandemic struck, Comair had initiated a delicate and painful corporate restructuring process in an attempt to restore profitability.
Airlink, a former SAA partner airline, seems best poised to pick up the bits and pieces of the crumbling flag carrier. The company's fleet of 53 smaller aeroplanes carrying between 30 and 98 passengers is well suited to exploit the country's domestic network, including the Cape Town – Johannesburg route, the continent's busiest air corridor with over 50 daily flights in normal times. However, this route has long suffered from exceptionally thin operating margins, adding to the losses of SAA – the main operator linking the two cities. By sticking to its core business as a regional and feeder airline, Airlink has avoided the debt trap and may survive the pandemic relatively unscathed.
As South African Airways approaches its moment of truth, and quite possibly, liquidation, concerns mount to save a few valuable assets of the group such as SAA Technical, a repository of aviation knowhow and deemed of crucial importance to the national interest.
Under pressure from the ANC, the Ministry of Public Enterprises has quietly floated the idea of re-founding a national carrier that would see SAA emerge from its corporate ashes in a different, albeit suspiciously similar, guise. This would help preserve jobs and expertise but would not necessarily stop the financial bleeding as the ministry envisions not a regional carrier, but a full featured airline exploiting SAA's current long-haul route network. Essentially, the idea is for a potentially much more expensive company to replace the current one.
That is not so much a plan as a suggestion to keep the flag carrier on life support. SAA's final destiny is, yet again, in the hands of politicians. Their ultimate decision does not only determine the flightpath of the airline, but also the direction of the country. SAA represents a testcase for the reform-minded President Ramaphosa who seems inclined to liquidate the company but also has to contend with opposing forces less susceptible to pragmatism.
---
---
You may have an interest in also reading…
Sustainability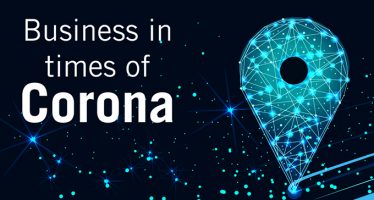 Ridiculed and even vilified last week for refusing to drive interest rates deeper into negative territory, President Christine Lagarde of
c-19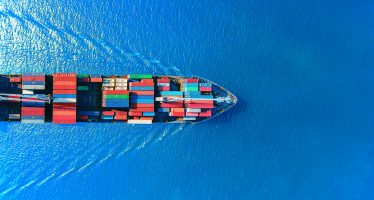 An overly familiar term in the 2020s, "quarantine", dates from the 14th Century and is derived from quarantena — Italian
c-19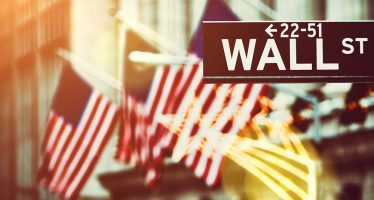 Blame the US Supreme Court. The oftentimes maddingly short-sighted behaviour of Corporate America does not necessarily spring from the narcissism