Good News Roundup of 2022: Spotlight on Renewables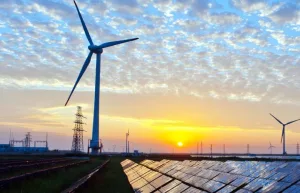 After a year marked with continued pandemic challenges, international conflicts and catastrophic climate events, the world is overdue for some feel-good news. It turns out that there was plenty to celebrate last year, more than could fit in one editorial. So, for our first instalment, we're focusing on the shift in the energy paradigm over the past year.
Wind power for the win
The UK announced plans to build to the world's largest floating wind farm off the coast of England and Wales. The project, called Gwnt Glas or "blue wind" in Welsh, is expected to be 20 times bigger than the current record holder, which is located off the coast of Scotland. The floating wind farm — a collaboration between French energy company EDF and Irish renewable energy company DP — will generate enough to power nearly a million UK homes.
Unlike conventional offshore turbines, which are limited to 50-metre-deep installations, floating wind farm platforms can be installed in deeper waters, where 80 percent of potential offshore wind power capacity is found.
Solar energy heats up
In 2022, the world's installed solar energy capacity surpassed the one-terawatt milestone — enough to meet the electricity demands of almost all European countries combined. It's still only a fraction of global energy generation, which was at 26,823 terawatt in 2021, but it's a step in the right direction. The US, EU and China are credited as the main drivers in this transition, accounting for over half of solar energy capacity globally. Meanwhile, developing nations with abundant renewable energy resources are forging full-steam ahead towards a more sustainable future.
Nearly 40 percent of Morocco's installed energy capacity comes from renewable sources; it's aiming for 50 percent by 2030. Over the past decade, it has attracted over $5bn in renewable energy infrastructure investments.
"We are trying to ensure that the return on capital invested on projects, particularly those most competitive in wind, solar and now hydrogen, improves so that it is a sustainable strategy," explained Leila Benali, the Moroccan minister of energy transition and sustainable development.
Coal power is being phased out
Coal is finally getting the boot it deserves — despite reaching a new all-time high of 36 percent of global power generation. The insurance industry increasingly views new coal projects as uninsurable, and 62 percent of reinsurers now have coal exit policies.
After 30 years of operation, Hawaii's last coal plant closed in September, moving it closer to realising a transition towards 100 percent renewable energy by 2045. Hawaii was the first US state to make a net-zero pledge and began entrenching environmental protection measure into state law in 2015.
Australia's largest coal-fired power plant (Origin Energy) will shut down seven years earlier than anticipated and be replaced by a virtual power plant and large-scale battery energy storage system. This comes on the heels of two rival energy companies announcing the closure of their coal power plants several years ahead of schedule. Cheaper and cleaner options are pushing coal out of the country's energy mix, with renewables predicted to grow from 30 to 70 percent by 2030.
On track to meet climate goals
Amid a backdrop of tightening regulations and mounting public pressure, banks are looking to clean up their portfolios. In December, HSBC announced the end of financing for new oil and gas fields. Lloyds bank, Britain's biggest domestic bank, reached a similar decision in October.
According to a report from climate thinktank Ember, if the current pace of renewables growth continues through 2030, the world could actually meet the climate targets outlined in the Paris Agreement.
"Even as coal and power emissions hit another all-time high, there are clear signs that the global electricity transition is well underway," said Dave Jones, Ember's global programme lead. "More wind and solar is being added to grids than ever. And not just in a few countries, but across the world. They are able — and expected — to provide the majority of clean electricity needed to phase out all fossil fuels, at the same time helping to increase energy security. But with sustained high gas prices amid Russia's war with Ukraine, there is a real risk of relapse into coal, threatening the global 1.5 degrees climate goal. Clean electricity now needs to be built on a heroic scale. Leaders are only just waking up to the challenge of how quickly they need to move to 100 percent clean electricity."
Researchers continue to push the boundaries of possibility. Stanford University engineers have developed solar panels capable of generating electricity at night, while US physicists made a breakthrough in fusion ignition that could eventually turn the dream of near-limitless, low-carbon energy into a reality.
Communities exercising their collective power
Corporations, start-ups and municipalities are capitalising on the renewable energies growth, but the real magic — and biggest impacts — happen when communities take ownership of their own energy needs. According to a report from Allied Market Research, the global renewable energy market was valued at $881.7bn in 2020 and is expected to reach nearly $2tn by 2030. Community-owned energy projects could lead to a more equitable distribution of wealth from this booming market.
Recent world events — geopolitical tensions, natural disasters and drastic market swings — are pushing individuals and communities to seek more self-sufficient and sustainable energy solutions. Community energy projects protect residents from the price gouging of utility companies that have raked in windfall profits. Rather than rely on centralised energy generation, businesses and households can reap the economic and environmental benefits of developing local renewable energy systems. While the upfront investment might seem prohibitive, in the long run, these projects cut costs and emissions, boost community resiliency and help to stabilise the energy grid.
Solar microgrids are a "game-changer" in disaster relief settings, like in the Ukraine, where more than two dozen portable solar battery systems were donated and deployed to hospitals across the country. New Use Energy, Footprint Project and their partners raised over $600,000 for Ukrainian relief assistance.
In the US, Delaware launched a solar equity programme that gives free home solar panels to low-income residents, whose energy burden can be up to three times higher than high-income households. The programme will also cover 70 percent the cost of panels for moderate-income residents. In the UK, "solar punks" in East London are combatting financial and ecological crises by turning their street into a power station. Artists and activists Dan Edelstyn and Hilary Powell started a cooperative movement to install rooftop solar panels on dozens of homes in their Walthamstow neighbourhood, donating the material and labour for some households. They raised over £113,000 through a crowdfunding campaign.
"Everything's just driven by profit and people are so trapped in making ends meet, it's hard for them to see that there is an alternative," said Powell. "If we're to have an equitable future in this transition away from fossil capitalism, we can't let renewables repeat the power games and monopolies we've seen in the fossil fuel industry. There has to be equitable distribution."
---
You may have an interest in also reading…
Brave New World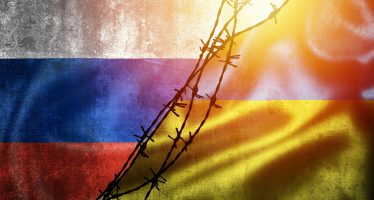 In the early morning of Thursday, Russian missiles rained down on Ukrainian military installations as markets in the far East
Brave New World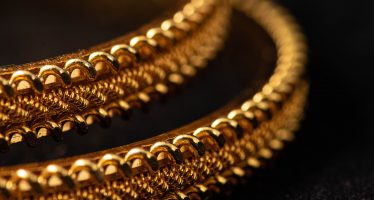 Gold is considered the most valuable of all the precious metals — especially in Indian culture. While the fabulous ore
Reviews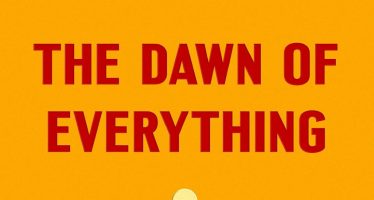 It's an ideology that inspires fear and loathing in equal measure. Anarchism or the conviction that the state – and