Casting Russia Adrift: The Decline of Western Power May Have Been Exaggerated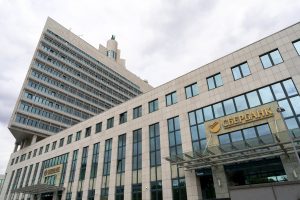 The Austrian subsidiary of Sberbank, Russia's biggest lender, has collapsed after its parent company was unable to provide the liquidity required to keep the bank afloat. Sberbank's other European subsidiaries are being wound down or offloaded in fire sales to local competitors. Sberbank Europe held an estimated €13.6 billion in assets with about 800,000 corporate and retail account holders.
The Russian-owned bank suffered a run on deposits after the EU and the US imposed draconian sanctions on the central bank in Moscow which, as a result, is unable to move or use its dollar and euro reserves. On Tuesday, the EU Single Resolution Board, charged with the orderly dissolution of failing banks, mandated the sale of Sberbank's units in Croatia and Slovenia to local banks in order to ensure their survival.
In a matter of days, Russia was unceremoniously cut off from the global financial system. Credit and debit cards stopped working, as did Apple Pay and a host of other services. Both Visa and Mastercard blocked Russian financial institutions from accessing their network.
Swiss Pick a Side
Even Switzerland ditched its cherished neutrality and joined the sanctions, promising to follow the EU lead. In his first State of the Union address to a joint session of Congress in Washington, US President Joe Biden hinted that there is more to come as his administration confers with allies to plug any sanction loopholes and further tighten the cordon sanitaire around Russia.
Meanwhile, big corporates are scrambling to exit, abandoning Russia in droves. Apple suspended the sale of its products and banned Russian media from its app store. Earlier, Facebook, YouTube, and TikTok kicked Russian media outlets off their platform whilst Twitter plans to reduce the 'visibility and amplification' of content generated by Russian media. Netflix announced its refusal to stream Russian state TV channels as it is required to do under local law.
Snafu at Snapchat
Snapchat exposed its parent company Snap to significant online ridicule when it decided to stop showing ads in Russia, eliciting howls of indignation that the move only serves to free Russian users of annoying commercial messages.
Ford Motor Co also suspended operations until further notice as did Nike. Aeroplane manufacturer Boeing did likewise and said that it will no longer provide spare parts, maintenance, or technical support to Russian airlines. Earlier, Airbus had taken a similar decision. Danish shipping giant Maersk said it has halted all container shipping to and from Russia and no longer accepts bookings from the country. Both Walt Disney and Warner Bros cancelled the release of new films in the country.
Russia tried to stop the exodus by imposing capital controls and simply prohibiting foreign investors to sell local assets. The divestment drive was gathering pace today as corporates weighed reputational damage against their continued presence or dealings with Russia. The only two oil supermajors – ExxonMobil (US) and TotalEnergies (France), both with drilling operations in Russia – that have so far refused to exit the country are facing increased pressure to fall into line.
Ukraine Foreign Minister Dmytro Kuleba on Monday implored all companies still conducting business in Russia to exit immediately: "The world and history will judge you accordingly."
Urals Shunned
The isolation of Russia, and the growing unwillingness of traders to buy its commodities even though sanctions allow for this, has almost three quarters of Russia's oil output looking in vain for buyers. European oil majors stopped buying, spurred not only by moral considerations but also by a spike in shipping rates and insurance premiums.
Some European refiners handling Urals crude are no longer willing to do so. Neste's Porvoo refinery in Finland and Preem's three facilities in Sweden have started looking for alternative supplies. Yesterday, Urals crude was trading at a $18 discount to Brent.
Though Russia is still pumping natural gas through different pipelines to Europe, German Economy Minister Robert Habeck said that the country is preparing for the 'worst-case scenario' and could postpone the planned shuttering of coal-fired and nuclear power plants.
Tumbling Shares
Shares of Russian companies listed on the London Stock Exchange lost well over $570 billion in market cap in just two trading sessions. Sberbank's London-listed shares lost 74.6% in value whilst Gazprom shares plummeted 37.9%. Since the start of Russia's 'military-technical' operations against Ukraine, shares in formerly well-respected companies such as Novatek (-96%), Lukoil (-93%), and Rosneft Oil (-78%) have been reduced to penny stocks.
Bargain hunters remained largely absent bar the predictably sanguine analysts of Seeking Alpha who caused considerable consternation after recommending a strong buy on Gazprom and other depressed equities, arguing – not altogether without reason – that their fundamentals will ultimately prevail over geopolitics. The message implied but not said: morals and money do not mix. However, that may no longer be sage – or true.
Index provider MSCI concluded that the Russian equity market has now become 'uninvestable' and removed the country's securities from its emerging market indices at a price that is 'effectively zero'. Only minutes after MSCI delivered its bombshell, FTSE Russell announced that it too would purge Russian stock from its indices.
In Moscow, markets remained closed until further notice whilst ETFs (exchange-traded funds) tracking Russian stocks or with significant exposure to them continued to take a hammering. Both VanEck Russia ETF and iShares MSCI Russia ETF – two of the largest such funds in the US – have been decimated with losses in excess of 60%.
Most analysts and fund managers consider ETFs a fair indicator of real market value absent regular trading. They point to the economic turmoil of 2015 when Greece suspended equity trading for six weeks. As markets reopened, stocks settled at levels close to those of US ETFs with exposure to the country.
Casting Russia Adrift
Both the US and the EU seem to suggest that the sanctions will progressively tighten as Russia advances into Ukraine. Simultaneously, Europe is scrambling to reduce its energy dependency on Russia.
German Chancellor Olaf Scholz revealed plans to fast track the construction of two planned LNG (liquified natural gas) terminals in Wilhemshaven and Brunbüttel with floating storage and regasification units. The GATE (Gas Access to Europe) terminal in Rotterdam – the largest of its kind on the continent – is set to double its send-out capacity to 2 billion m3 per annum by installing additional equipment. The Zeebrugge LNG terminal in Belgium is also investing an extra capacity.
Excluding Turley, European LNG terminal use currently stands at just 67% (up from 49% last year). Even if terminal use could be pushed to 100% – a practical impossibility due to logistics and maintenance issues – the share of LNG in Europe's gas mix is unlikely to exceed 40%. Though Spain boasts five LNG terminals with some of the lowest use rates on the continent, the country is poorly connected to the European pipeline grid and unable to attain significant send-out rates.
A New Deterrent
The almost instant immiseration of Russia $1.6 trillion economy is unprecedented and may have prompted President Vladimir Putin to issue barely veiled nuclear threats. Mr Putin has grossly underestimated the West's power to wage economic war, a mistake that will not have gone unnoticed in China as it weighs and recalculates the cost of a move on Taiwan. If one thing has become clear in Beijing, it may well be that its $3.3 trillion forex stockpile may prove worthless.
Though sanctions seldom, if ever, result in regime change, the ones currently enacted against Russia are of such a magnitude and severity that conventional wisdom may yet be disproved. The sanctions are also non-controversial as the global community – with only a few notable exceptions – unites in condemning and punishing Russia for its naked aggression. Should Western powers succeed in crippling Russia's economy – and war machine – a new and formidable deterrent will have come into existence.
---
---
You may have an interest in also reading…
c-19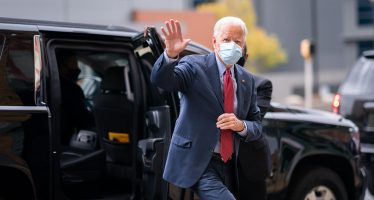 Freshly installed in the Oval Office, the 46th president of the United States immediately set to work reversing a slew
Brave New World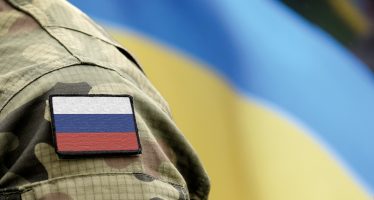 The economic sanctions against Russia announced last week by the US and Europe are having a profound impact on the
c-19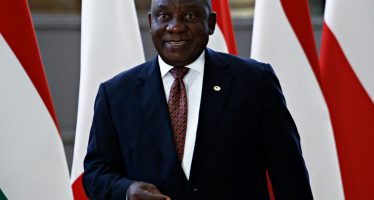 Keep South Africa Safe: the slogan is stamped on President Cyril Ramaphosa's favourite facemask, and could refer to more than