Climate change denier, Mining Champion, Sworn Enemy of Green Policies — Gina Rinehart's Lonely, Determined Path
The Thatcher fan and chair of Hancock Prospecting has little sympathy for the Left, green policies, or the Channel Nine TV station…
By TONY LENNOX
Gina Rinehart has the power to move mountains — literally — and the chair of Australian mining giant Hancock Prospecting has turned an arid corner of Western Australia into one of the world's most productive sources of iron ore and minerals.
The mining industry is Australia's biggest producer of revenue. The country's abundant natural resources of iron ore, coal, natural gas and rare minerals make up 10 percent of economic output. And Gina Rinehart is vocal in urging for the relaxation of what she sees as "red tape". In 2010 she took a leading role in the fight against the Labour government's plans to introduce a super-profits tax on minerals, funding a massive publicity campaign. The-then prime minister Kevin Rudd was deposed and replaced by Julia Gillard, who watered-down the legislation.
Over the course of her career, the Perth native is said to have become the richest woman on the planet (subject to the fluctuation of global commodities prices, of course). Rinehart bristles at the label "mining heiress". While it is true that she inherited the business from her father, Lang Hancock, in 1992, she says it was in a desperate condition when she took over. "I became executive chair of Hancock Prospecting when our company had extensive liabilities," she moaned, before self-directing some praise at the company. "After decades of stress and hard work we are now the leading private mining company in Australia."
The 68-year-old is mistrustful of the media and rarely gives interviews. In a country as legendarily egalitarian as Australia, those with great wealth are a source of public fascination. Rinehart family strife is regular fodder for gossip. When she does speak publicly, her messages are not always well received. She champions her industry and claims that humans do not cause global warming.
She warns against heeding climate change "propaganda". In a 2020 video address to an Australian business group, she brusquely headed-off any incipient environmental criticism: "Before the iron ore industry, Western Australia was a hand-out state." She is notorious for her environmental views, and blames green policies for helping to cause global destabilisation. Her beliefs put her at odds with the scientific community and environmental organisations such as Friends of the Earth and increasingly Australian voters.
In 2017, Rinehart sued Australia's Channel Nine over its production of a two-part television drama called House of Hancock, starring Sam Neill in a fictionalised account of the fallout from her aged father's marriage to his Filipina housekeeper, Rose Porteous. Rinehart described the film adaptation as "disgraceful and false". The channel issued an apology and a pledge not to air the show again, sell it overseas, or release it on DVD.
But these are sideshows for chair Gina Rinehart as she leads Hancock Prospecting into a new era. The company has projects in sites around the globe: new mines in Australia, a coking coal project in Canada, copper mining in Ecuador, and investment in a natural fertiliser project in North Yorkshire.
Despite her wealth, Rinehart is far from flamboyant, and dedicates herself to business 24/7. Her work-rate is legendary, and she is an admirer of strong women, most notably Margaret Thatcher. "I'm not saying I'm like this outstanding lady," she said, "but I too think sometimes women have a beneficial trait. We're not as guided, or misguided, by ego."
Gina Rinehart was born an only child in Perth, Western Australia. She spent her early years "on-station" in the scorching Pilbara region where her father — who discovered the world's largest iron ore deposit in 1952 — constructed the township of Wittenoom. The deposit was so vast that it was estimated at the time to be enough for the world's entire iron ore needs.
Rinehart attended the University of Sydney, but (according to her biographers) became disillusioned with "left-wing professors" and dropped out after a year. She married twice, bearing two children from each union. Her second husband, American lawyer Frank Rinehart, died in 1990.
---
---
You may have an interest in also reading…
u4673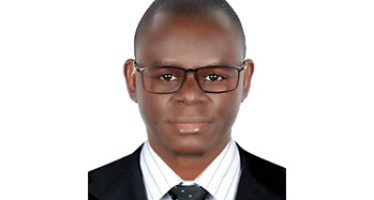 Joseph R Waryoba, CEO of Exim Credit United Arab Emirates, has an abiding professional philosophy: keep it simple. "Life is
Asia Pacific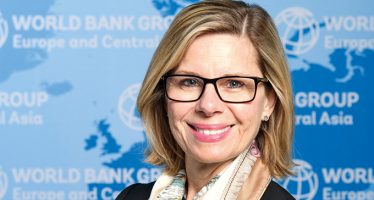 Congratulations with your Mayday promotion as World Bank Vice President for Europe and Central Asia. Are you excited to lead
Editor's Picks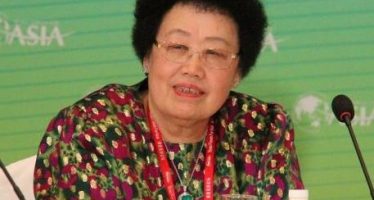 China's Chen Lihua, now in her early 70s, has a net worth of well over one billion dollars. This wealth