Moving into Pakistan Big Time: China to Invest Serious Money
China has the money and is not afraid to invest it in Pakistan. The Chinese Water & Electric Corporation (CWE) is set to disburse some $6bn over the next five years in Pakistan's energy sector in a bid to help that country solve its power shortages. The investments are being carried out by CWE's Investment Corporation which already runs nine projects in Pakistan.
Clean energy is high on the agenda. Construction of a sprawling 50 mega-Watt wind farm project started in January and is taking place at the breakneck speed China made into its hallmark: Building is scheduled for completion by the end of the year. By that time half of the wind turbines will have been installed. The wind farm will be fully operational and plugged into the Pakistani national grid by June 2014.
CWE already operates two larger 450mW wind farms in Pakistan besides two smaller solar power facilities. The company also runs a state-of-the-art wind measuring project in the Punjab. A much larger punch is still to come with work on no less than three hydropower plants to begin in the next three years.
CWE's flagship project is the 1,100mW Kohala dam. This project is currently in the tariff negotiating stage which should be completed next year. Land acquisition is slated to be completed by 2015 so that construction may start a year after that. Two smaller hydropower projects – the 720mW Karot dam and the 120mW Taunsa dam – are also in the works.
"We can only hope that by investing in Pakistan, the economy of that country will bounce back. In time this should contribute to political stability and social peace."
In July, Pakistan Prime Minister Nawaz Sharif went to Beijing on his first official visit in order to meet up with President Xi Jinping and talk about China's growing stake in his country. The two leaders signed eight bilateral deals that aim to cement relations.
The eye-catcher among the deals signed is China's commitment to the building of a 2,000km long economic corridor linking the port city of Gwadar on the shores of the Arabian Sea to Kasghar, the most westerly Chinese city on the famed Silk Route. The corridor – initially a highway and later possibly a rail link as well – offers China a shortcut to the Middle East and markets beyond, bypassing the Strait of Malacca which authorities in Beijing see as a bottleneck to be avoided.
Apart from the rather formidable topographical obstacles to be overcome by Chinese and Pakistani engineers, the proposed corridor must deal with political uncertainties as well. The project cuts right through the restive Balochistan Province, home to a number of militant groups of varying persuasions.
For Liu Xiaoxue of the Institute of Asia-Pacific Studies in Beijing, China has little choice but to commit firmly to projects as the transport corridor: "We can only hope that by investing in Pakistan, the economy of that country will bounce back. In time this should contribute to political stability and social peace."
China is not merely trying to remain Pakistan's largest contractor. The country also is keen on opening new routes for its essential oil imports and corridors for exporting its manufactured goods to the far corners of the world in ever more efficient ways. To this end, China took over management of the port in Gwadar earlier this year. The fledging port is set to receive an initial investment of up to $750m to upgrade existing quays and loading and warehousing facilities.
China's plans for Gwadar are close to mind-boggling. The city's current population of 85,000 is expected to increase fivefold over the next five years as investments bear fruition and activity picks up. A total of $12bn in construction projects is set to take place in and around the city.
The importance of Gwadar for China is hard to overstate: Middle East oil now has to travel some 16,000km from the Gulf to Shanghai, a trip that takes two months and leads through pirate-infested and often stormy waters. By rerouting its imports via Gwadar, tankers with oil bound for China need only navigate 2,500km of generally calm and safe seas.
There is a multi-faceted political element to China's expanded presence in Pakistan as well. The authorities in Beijing should like to assist Pakistan in taming its wilder regions by fomenting development and bringing prosperity to the societal fringes of the country. China would also like to contribute to improved conditions in Northwest Pakistan in order to possibly deflate the East Turkestan Islamic Movement, a budding separatist movement that seeks independence for the Muslim Uighurs of the Xinjiang Region. Right now, the unruly regions on the Pakistan side of the border – places often deprived of governmental authority – offer this group a safe haven, something both governments would like to change.
---
---
You may have an interest in also reading…
Africa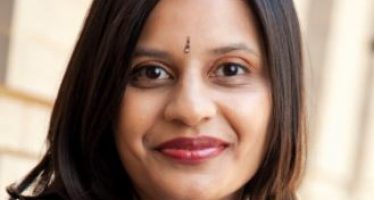 All businesses need to know about Broad-Based Black Economic Empowerment (B-BBEE).  Following the demise of the apartheid regime in South
Energy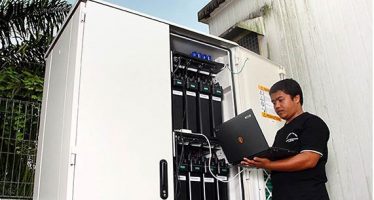 For more than a hundred years, electrical grids have been built with the assumption that electricity has to be generated,
FEATURED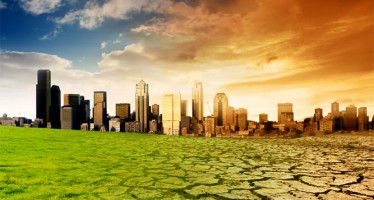 As world leaders met at the 21st Session of the Conference of the Parties to United Nations Framework Convention on