Ambareen Musa, Founder & CEO of Souqalmal: From Mauritius with Love for Fintech, and lots of Ambition
Ambareen Musa, founder and CEO of financial aggregator marketplace Souqalmal, sees a glowing future for fintech — and she believes in striking while the iron is hot.
"The opportunity for fintech is absolutely massive," she told Forbes magazine. "It's only at the start, we're extremely nascent at the moment, and as regulations get better, as customer adoption gets better, and as even the technology gets further and further, I think we have an opportunity that cannot be missed."
Mauritian Musa is an entrepreneur with an international background. She studied in Australia, graduating with a business degree and launching her first start-up shortly after.
Musa moved to London in 2004 and worked for GE's financial arm, GE Money, covering various positions in marketing, financial literacy, customer advocacy and e-commerce. She is credited as the force behind the UK's first online financial literacy initiative, moneybasics.co.uk.
She moved to the UAE in 2008 and consulted for Bain & Company Middle East on financial services projects. Musa was surprised to find no single comparison website for financial services in the region. Within four years, she had assembled a team and attracted the funding to bring Souqalmal to life.
Souqalmal has been hailed as a market influencer and champion of financial inclusion and education. It's the largest financial aggregator marketplace in the region, boasting more than 3,200 retail banking, telecoms, insurance and education products from providers across the UAE and Saudi Arabia. The company arms consumers with a transparent marketplace and unbiased data to enable commitment-free comparison shopping of financial and insurance products in the MENA region.
Souqalmal raised $10m during its latest series B funding round with the help of three major investors: GoCompare Group (a listed UK aggregator with scalability experience), RTF (Ryiad Taqnia Fund, a lead investor with a Saudi market advantage) and UAE Exchange (a financial services provider with a customer base of 15m).
Faisal Galaria, the chief strategy and investments officer of GoCompare, commented on the companies' shared customer-centric focus and drive to save users time and money. RTF's Ivo Detelinov called Souqalmal "an ambitious, sharply focused, and very efficient organisation". Promoth Manghat, UAE Exchange CEO, praised Musa for her contagious energy and dubbed her the "new economy leader".
As a regular guest writer for Entrepreneur Middle East, Musa shares advice for those in the start-up and scale-up stages of business. She talks about her mistakes so others can avoid making them, and advises founders to recruit a good crew, and entrust them with responsibility.
"The hardest part was to trust someone else with what I believed was the core of my business," she wrote. "In the early stages, a lot of the growth revolves around the founder, but trying to do it all alone was not necessary."
She encourages entrepreneurs to seek a co-founder, someone with a similar vision to share the burden, and urges them not to underestimate the funding process. Above all, she says to trust those "gut feelings" that tingle and twitch when something isn't right.
Since its 2012 inception, the aptly named company — which means "money market" in Arabic — has diversified its service offering and expanded its market presence in accordance with a strategic growth plan. Its insurance business division registered 800 percent growth from 2018 to 2019, while efficiencies in marketing and service delivery have cut customer acquisition costs by 80 percent. It has introduced three new insurance verticals (travel, yacht and bike) to its growing list of comparison services.
"We're on track to building a successful business, one that's built to last," she said. "Whether it's a new service, a new geographic expansion, or a new project that's set to shake things up in the industry — there's always something exciting brewing at Souqalmal."
Musa serves on the UN Secretary-General's Digital Financing Task Force to promote the Sustainable Development Goals.
---
---
You may have an interest in also reading…
Finance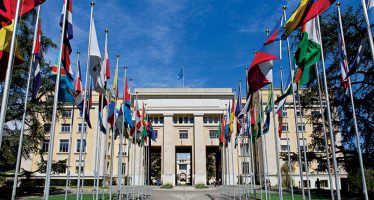 James Zhan suggests world leaders make a joint effort to formulate effective investment policies to help build investment firepower to
Africa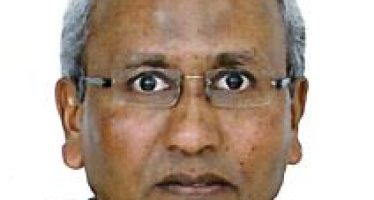 Nitin Shah has registered over thirty years as the chief operations executive of the Sarit Centre – the first enclosed
FEATURED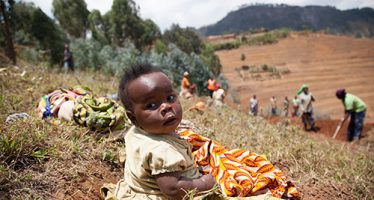 Children put to sleep on the ground, exposed to sun, wind and rain near dangerous construction sites – while their