CFI.co Meets 'Jibola Odedina
CEO's Profile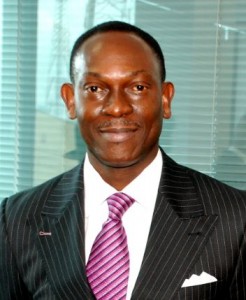 The new management team appointed in October 2005, was led by Mr. 'Jibola Odedina, who brought to bear over 22 years of cognate experience in principal investments, securities trading, portfolio management, and property development. 'Jibola assembled a team of finance and investment professionals charged with the responsibility of transforming the company from a purely stockbroking firm to a full-fledged investment and financial services company.
He  oversaw the seamless transition of the new ownership and management of the company and completed the process of business re-engineering to evolve Marina Securities as a leading force; pushing the boundaries of service delivery, technological innovation, business processes and market expertise.
He demands creativity, commitment to clients and proper business practices, integrity, professionalism and expertise from his staff.
Education and Professional Highlights
'Jibola Odedina holds a Bachelors of Business Administration (BBA) degree in Finance (1984) and an honours degree in Economics (1987) both from The University of Texas at Arlington, Texas, USA.
'Jibola started his professional career as a Call-over Clerk at the Nigerian Stock Exchange in December 1987 and also worked in the Quotations and Listing department. From there, he joined AVC Funds Limited (an affiliated investment company of the former Allstates Trust Bank Limited) in January 1989 as an Investment Analyst and rose to head the Treasury and Funds Management operations of the company. In August 1994, he was appointed Executive Director of Ouddy Nominees Limited, a private Investments and Financial Services company, and set out to establish the commercial operations of the company. His sojourn at Ouddy Nominees Limited also saw him oversee the principal investments of the company in manufacturing and real estate  development between 1999 and 2005.
'Jibola qualified as  an Authorized Dealing Clerk of the Nigerian Stock Exchange in December 1995 and has served as member of the National Committees of Securities and Exchange Commission, and The Nigerian Stock Exchange, on review of Registrar Operations, IT infrastructure and Trading Platform. He also served as Secretary to the Association of Stockbroking Houses of Nigeria (ASHON) Capacity Building and Rapid Skill Enhancement Sub-Committee.
He currently sits on the board of directors of NASD Plc, Marina Securities Limited, and Marina Securities Stockbroking Services Limited.
Overview of Marina Securities Limited
With the vision of being Africa's leading securities trading and financial advisory company, Marina Securities Limited ("Marina Securities or "parent company") was incorporated in 1992 as Intermediate Capital Group Limited to carry on the business of Stockbroking as a wholly owned subsidiary of Marina International Bank Limited.
The Company commenced full business operations in July 1999, having been registered and licensed by the Securities and Exchange Commission ("SEC") and the Nigerian Stock Exchange as Broker/Dealer and Investment Adviser.
Further to the successful merger of Access Bank Plc, Capital Bank and Marina International Bank Limited in October 2005, Access Bank assumed 100 percent of the equity shares of Marina Securities Limited and immediately thereafter appointed a new management team to undertake the task of effecting a seamless transition of ownership and management and develop a business transformation agenda for the Company.
In line with the Central Bank of Nigeria (CBN) directive to banks to divest from non-banking subsidiaries, Access Bank Plc has fully divested its interest in the Company, and today, Marina Securities having been registered by SEC as Issuing House, is an independent Investment and Financial Advisory Services Company.
In August 2011, Marina Securities Stockbroking Services Limited was incorporated as a wholly owned subsidiary of Marina Securities Limited, to carry on the Broker/Dealer business of the parent Company.
---
Tags assigned to this article:
nigeria
---
You may have an interest in also reading…
North America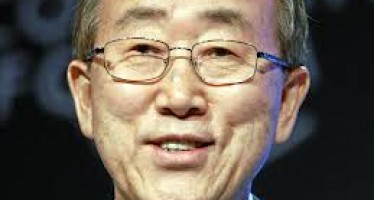 The General Assembly High-level Dialogue on Migration and Development opened on Thursday 3rd October in New York with a call
Corporate Leaders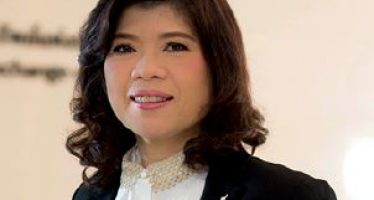 Kesara Manchusree became president of the Stock Exchange of Thailand in June 2014. She gave herself the task of developing
Corporate Leaders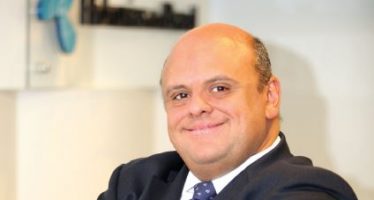 Bruno Serapião has been chief executive officer and president of Hidrovias do Brasil S/A (HBSA) since 2010. That year, Mr