MDS: Best Insurance Solutions Portugal 2017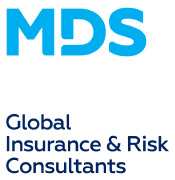 Founded in 1984 to provide tailor-made insurance services to business, Portugal's MDS has grown into a diversified brokerage group with a presence on three continents. The firm is jointly owned by Sonae, one of the country's largest business conglomerates, and the Brazilian Suzano Group with interests in the paper and renewable energy sectors.
With a dominant presence in Portugal, Brazil, Angola, and Mozambique, MDS is recognised for its comprehensive range of premium insurance products and services that are easily adapted to precisely fit client needs. In Portugal, MDS has now become the country's largest insurance broker whilst in Brazil the company – with twelve branch offices and more than 400 professionals – is firmly established among the top five brokerages.
MDS is one of the founding members – and driving forces – of Brokerslink, a global broking company which bundles the capacity of independent insurance brokers. Brokerslink is owned by shareholders from forty countries and manages a network of brokers and specialty consulting firms in a hundred countries, helping establish cross-border partnerships and offering access to highly specialised insurance products not usually available in single jurisdictions.
MDS leveraged its superior technology and expertise to quickly gain prominence in its markets. The firm has invested considerable effort into expanding its geographic footprint, in addition to offering staff access to advanced and up-to-date training programmes in London and elsewhere.
The CFI.co judging panel notes that MDS remains dedicated to serving its clients efficiently and, always, with a personal touch. Excellence comprises many different dimensions – all amply covered by MDS. The judges consider MDS the clear winner of the 2017 Best Insurance Solutions Portugal Award.
---
Tags assigned to this article:
2017
---