AXS Investments: Best Alternative Asset Manager USA 2020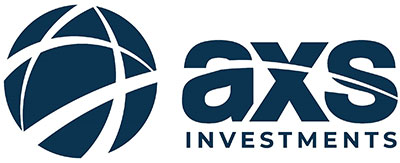 Over the past few years, interest in alternative investment has grown exponentially as traditional asset classes are increasingly dismissed as too overpriced or too volatile. The equity markets are pushing all-time highs, while bond rates remain at historical lows.
Alternative investment manager AXS Investments takes a different approach – one that enables access for individual investors to asset classes previously only available to institutional or high-net-worth investors. The company squarely aims to democratise the alternative investment universe and offers investors a comprehensive range of educational resources and tools that give insights into its products, strategies and, importantly, ways in which investors may consider investing in the post-pandemic 'new normal'.
Investing in the future to ensure financial well-being whilst having a positive impact is a formula to consistently deliver superior outcomes for all stakeholders. Instead of just sounding the right notes in tune with the concerns 'du jour', AXS Investments actually puts the funds it manages to work in order to make a demonstrable and tangible difference. Five-star and four-star Morningstar ratings on three-, five-, and 10-year risk-adjusted returns represent very strong proof of the effectiveness of the company's underlying philosophy and its leadership as a global alternative investment manager.
The AXS Investments team of veteran analysts and pioneers in alternative investment is determined to buck the trend and shine even if – and especially if – the overall market doesn't. The company has indeed succeeded in breaking out of the quarantine by deploying a set of innovative strategies that have preserved value in the challenging recent period.
The CFI.co judging panel agrees that alternative investing can and does keep the bears at bay – when done right. AXS Investments is doing things right and has a track record to prove it.  The judges feel confident in declaring AXS Investments winner of the 2020 Best Alternative Asset Manager USA Award.
---
Tags assigned to this article:
USA
---