Acadian Asset Management: Most Innovative Investment Solutions North America 2020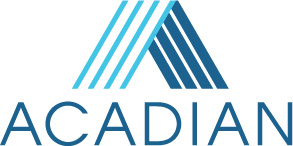 Acadian Asset Management has a global presence, with headquarters in Boston and wholly owned affiliates in Britain, Singapore, Japan, and Australia. As one of the first quantitative equity managers on the scene, Acadian Asset Management has worked steadily to remove all behavioural biases from the investment decision-making process. The company makes informed investment decisions backed by solid tech. Three times daily, it feeds 200m data points from a network of 70-plus data vendors into a quantitative analytical model to determine which asset classes to buy, and which to avoid. Acadian was an early signatory of the UN Principles for Responsible Investment, and it takes that commitment to heart. It incorporates ESG considerations into the business model by tracking companies' carbon footprint — and penalising shoddy progress with lower rankings in the model. ESG quantitative analysts manage diversified portfolios of 400 to 600 names, making direct engagement a challenge. Despite this, the team achieved direct ESG engagement with 300 companies last year, and its strong relationship with data vendors has put pressure on companies to be transparent in providing carbon disclosures. Acadian collaborates with the PRI, a founding member of the United Nations Sustainable Stock Exchanges (SSE) initiative, and the Church of England to combine bulk assets. The CFI.co judging panel announces Acadian Asset Management as winner of the 2020 award for Most Innovative Investment Solutions (North America).
Capital Finance International award selection criteria: Each year, CFI.co seeks out individuals and organisations that contribute significantly to the convergence of economies and truly add value for all stakeholders. The judging panel reviewed three companies for the selection of the award. CFI.co (Capital Finance International), is a print journal and online resource reporting on business, economics and finance.
---
---