Mack International: Best Investment Manager Executive Search Firm United States 2015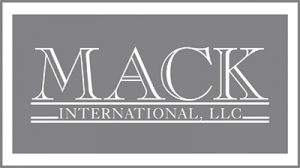 For most family offices, finding the right professional to manage their wealth is a challenge fraught with danger and lined with uncertainty. The quest to identify that one professional with the expertise – and the personality – to best serve the interests of the client is not unlike looking for that elusive needle in the proverbial haystack.
In order to find the perfect match, Mack International deploys both rigour and creativity. As a first step, the executive search firm immerses itself in the business and culture of the client. This enables the experts of Mack International to sketch an outline of the ideal candidate and use this as a template from which to extract a clear search pattern; i.e. a strategy to find, vet, and retain the executive who is capable of managing the family office or enterprise in accordance with the client's wishes and aspirations.
Mack International is a boutique consultancy offering highly personalised and bespoke services to single and multi-client family offices, wealth management and investment management firms in search of retained executives. Each client enjoys the benefit of a dedicated team of seasoned senior professionals led by the firm's founder. Mack International maintains a large network of highly-valued contacts and referral sources built-up over time and reflecting the industry's best practices.
Not constrained by the corporate off-limit areas suffered by generic executive search firms, and wholly dedicated to serving family offices/enterprises, wealth management and investment management firms, Mack International is able to tap into resources not available to others, thus deepening and broadening the talent pool.
The CFI.co judges consider Mack International a model niche company. The firm dominates its highly specialised market and serves it to perfection. In this particular business, many companies try to make a mark, but only few actually do. Mack International is one of those few search firms that have the capability to deliver the goods, time and again. If there is a needle in that haystack, Mack International will find it. The judges are pleased to offer Mack International the 2015 Best Investment Manager Executive Search Firm United States Award.
---