Bank of New York Mellon: Best Wealth Manager United States 2015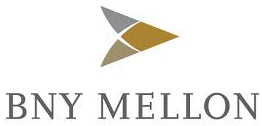 Established in 1784 by Alexander Hamilton, one of the United States founding fathers and the first Secretary of the Treasury of the new-born republic, Bank of New York Mellon has endured throughout the centuries to become one of the largest deposit banks in the US. An institution as American as the proverbial apple pie, Bank of New York Mellon provides sophisticated and highly effective wealth management services to individuals, families, family offices, and institutions.
Client retention at Bank of New York Mellon is exceptionally strong thanks to a pronounced emphasis on relationship management and customer-centric processes. The contemporary incarnation of the bank is the result of a 2007 merger between Bank of New York and Mellon Finance. The corporate slogan reflects the bank's unwavering dedication to excellence and its well-documented aversion to passing fads and gimmicks: "What Serves, Not What Sells."
Director Jeffrey Mortimer of Investment Strategy of the Wealth Management Division presently advises clients to consider including international small cap equities in their asset portfolios. Mr Mortimer points to the encouraging developments in Europe and Japan as quantitative easing policies start to bite and economic activity picks up. Mr Mortimer reminds investors that smaller caps historically outperform their larger peers early on in a recovery.
Bank of New York Mellon has also pioneered a special appeal tailored to suit the specific needs of female investors. Women Investing with a Purpose – Why Women Investors Many Need a Different Approach to Reach Their Goals – starts from the premise that there is a mismatch between female investors' needs and the products they are usually offered. The bank has found that women investors have distinct retirement priorities and risk tolerance profiles. Steps are now being taken to address the issue and design financial products and services perfectly suited to female investors.
The CFI.co judges are delighted to concede, for the second year running, their Best Wealth Manager United States Award to Bank of New York Mellon.
---