Bank of Baghdad: Best Bank Iraq 2023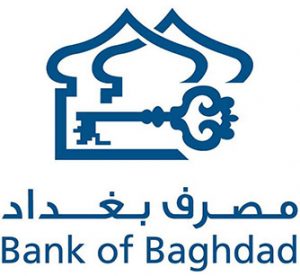 Established in 1992, Bank of Baghdad (BOB) is one of the most high-profile financial institutions of Iraq. It's the most profitable bank in the country, achieving a return on earning assets of over 21 percent in 2022, which was the highest return not only in Iraq but also the region. It offers a range of retail and corporate banking services, including current and fixed deposit accounts, credit facilities and money transfers.
Most functions can be accessed through BOB's digital banking platform, which includes an online portal and mobile app. BOB forms part of the KIPCO group, an investment holding company in the MENA region with billions in consolidated assets. The private commercial bank has a nationwide network of 36 branches, including branches or ATMs in the embassies of the US, UK and Germany. BOB strengthens its multi-national presence through correspondent banking relationships with regional KIPCO-member banks in Syria, Algeria, Jordan, Tunisia, Kuwait and Bahrain. These relationships expand the capabilities of each bank, particularly in terms of trade finance and investing. BOB has also established a strong correspondent banking relationship with Citibank New York. A key differentiator of the bank is its ability to facilitate clients' access to the US dollar, which has proven particularly beneficial among its corporate clients. BOB serves a large customer base, including major regional and international corporate clients.
The CFI.co judging panel presents Bank of Baghdad — a repeat programme winner — with the 2023 award for Best Bank (Iraq).
---