Tawreeq Holdings: Best SME Supply Chain Finance Solutions MENA 2017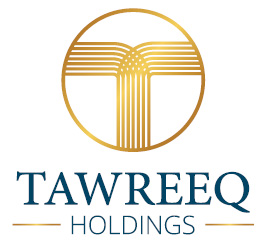 Helping businesses of all sizes reach their full potential and make the most of every opportunity, Tawreeq Holdings of Dubai offers a comprehensive array of Sharia-compliant supply chain finance (SCF) products to clients throughout the Middle East and North Africa. Leveraging the power of new technologies, Tawreeq Holdings seeks to empower corporates whilst offering investors an alternative and highly-attractive alternative asset class.
Supply chain finance comprises solutions that optimise the management of working capital, freeing up liquidity otherwise stuck in supply chain processes. Tawreeq Holdings also helps its clients mitigate risk with strategies to ease business insolvency concerns. The firm's securitisation programmes allow for improved cash flow management and are structured to improve the financial flexibility of corporates.
Tawreeq Holdings also offers a full suite of factoring and reverse factoring facilities. Thanks to its use of advanced cloud computing – including its own Tawreeq SCF platform – the firm is able to source quick solutions to any given challenge.
Set up in 2014, Tawreeq Holdings has quickly managed to meet the pent-up demand in the region for premier sophisticated financial services tailored to the needs of small and medium-sized enterprises (SMEs) and other corporates. The company counts on seasoned professionals to respond dynamically to changing market conditions and thus maintain its leading edge.
The CFI.co judging panel applauds Tawreeq Holdings for its multidisciplinary approach to corporate finance. The judges agree to name Tawreeq Holdings winner of the 2017 Best SME Supply Chain Finance Solutions MENA Award.
---
Tags assigned to this article:
2017
---