Middle East Paper Company (MEPCO): Best Corporate Governance Leadership – Saudi Arabia 2017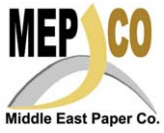 As Saudi Arabia strives to diversify its economy, exacting standards of corporate governance need to be applied, particularly if companies are to take advantage of the opening of the Kingdom's capital market to international investors. The Middle East Paper company (MEPCO) founded in 2000, has firmly established itself as one of the largest paperboard producers in the Middle East. It has developed an enviable track record of maintaining the highest levels of corporate governance. This, in addition to helping MEPCO take the step to become a publicly listed company in 2015 has facilitated the prioritising of its sustainable methods of production, constantly reducing its impact on the environment through smart initiatives and educating the region through social impact projects.
Operating in an oil dominated environment, MEPCOs bravery and perseverance is being richly rewarded as the company witnesses unparalleled growth. The business now sets a shining example of how to balance profits with sustainability.
With extensive recognition for its strong Corporate Social Responsibility against a backdrop of difficult conditions with water resources becoming scarcer, MEPCO continues to innovate with processes to overcome such hurdles, often taken these processes in-house to maintain full control and transparency.
Aa a smart and sincere operator with a social conscience, backed by a highly driven and energetic team who have used high standards of corporate governance as an enabler for long term success,  the judges are happy to declare MEPCO winner of Best Corporate Governance Leadership – Saudi Arabia 2017.
---
---