Herald Land: Best UK Property Investments Advisory UAE 2017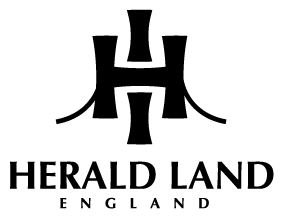 Opening the UK property market to savvy overseas investors, and maximising their clients' exposure to the upside of both commercial and residential real estate, the professionals of Herald Land are recognised for their ability to identify – and swiftly act upon – exceptional opportunities. The company maintains offices in the UK, Dubai, Qatar, and Hong Kong.
In business since 2009, Herald Land has accumulated a vast reservoir of expertise that enables the firm's seasoned professionals to select premium property with the highest earnings and returns potential. Herald Land's fifty realtors and support staff adhere to proprietary control and vetting processes that ensure only the best properties are selected for inclusion in the firm's portfolio and offered to clients. In practice, no more than 2% of properties under consideration are accepted for sale through Herald Land.
Specialised and at home in the UK property market, Herald Land is fully licensed by the Dubai Economic Department and works with individual investors who seek to benefit from Great Britain's booming property market either via natural growth cycles or exposure to residential and commercial hotspots.
The CFI.co judging panel is pleased to note that Herald Land embraces and represents the highest standards in real estate investment, offering clients a range of peerless services and streamlined access to one of the world's best performing – and solid – property markets. The judges are therefore happy to extend Herald Land the 2017 Best UK Property Investments Advisory UAE Award.
---
---