Aluminium Bahrain: Most Innovative Aluminium Solutions GCC 2017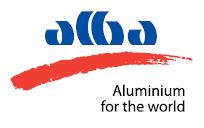 One of the largest industrial complexes in the Middle East and amongst the world's top 10 smelters, Aluminium Bahrain B.S.C. (Alba) is set to increase its production by 540,000 metric tonnes (mt) upon the completion of its Line 6 Expansion Project, thus bringing the Company's total production capacity to 1.5 million mt per year by 2019. Line 6 Expansion Project, upon its full ramp-up, will make Alba the world's largest single-site aluminium smelter. 
Established as a Greenfield smelter – the first in the region – with 120,000 mt per annum in 1971, Alba ranks number 2 in GCC in terms of metal production with more than 971,000 million mt as of December 2016. Today, Alba product portfolio includes molten aluminium, standard and T-ingots, extrusion billets, rolling slabs and propertzi ingots. Close to 50 per cent of aluminium output is supplied to Bahrain's downstream cluster while the rest is exported to regional and international clientele in the Middle East, Europe, Far East, South East Asia, Africa and North America.
From its corporate beginnings, the Company is renowned for its premium grade aluminium products, technological strength and innovative policies, strict environmental guidelines and prominent track record for safety. The Company has consistently implemented strict Environmental, Health and Safety standards and maintains a number of large-scale corporate social responsibility initiatives across the Kingdom.
One of the blue-chip assets in the Kingdom, Alba is part of Bahrain's efforts to diversify its economy away from hydrocarbons and offer its nationals employment opportunities as well as large number of training programmes aimed to empower local youth. Known for being the Employer of Choice, close to 87% of its almost 2,700-strong workforce comprises Bahraini nationals.
The CFI.co judging panel recognises that Alba adheres to the highest ESG standards and has pioneered innovative ways to service and support a thriving downstream aluminium industry, both locally and overseas. The judges agree to declare Aluminium Bahrain winner of the 2017 Most Innovative Aluminium Solutions GCC Award.
---