Abu Dhabi Commercial Properties (ADCP): Best Property Management Team UAE 2017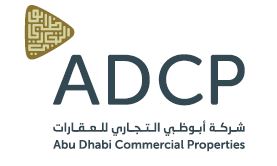 Professional real estate management services aim to remove the hassle of property ownership – saving time and money. The professionals of Abu Dhabi Commercial Properties (ADCP) ensure owners and investors need not worry about the day-to-day management of their real estate. Working to the highest standards, ADCP's experts analyse each property entrusted to the firm in order to determine its optimum use and maximise long-term returns.
ADCP proactively engages with both owners and (prospective) tenants to identify areas for improvement. The company deploys its experience to extract superior performance from property portfolios. ADCP is a wholly-owned subsidiary of Abu Dhabi Commercial Bank which was charged by the government with the management of the Commercial Buildings Finance Scheme – formerly the Department of Commercial Buildings and Social Services. The bank created ADCP to handle this responsibility.
ADCP offers both construction and property management. The company currently maintains over 750 construction projects and manages in excess of five million square metres of real estate, including retail outlets, apartments, villas, offices, and industrial estates. In 2007, ADCP leveraged the branch network of its parent bank to deliver its services as part of an holistic approach to property management.
The CFI.co judging panel notes that ADCP enjoys a stellar reputation: tenants and landlords alike appreciate the company's proactive approach and dedication to excellence. The judges agree that ADCP, a repeat winner, is a worthy recipient of the 2017 Best Property Management Team UAE Award.
---
---