Musharaka Capital Company: Best Sharia-Compliant IPO Fund Manager Middle East 2016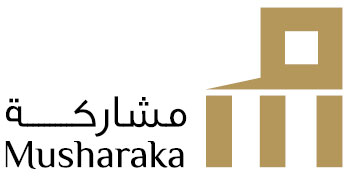 The backbone of Islamic banking, equity finance is big business throughout the Middle East. Musharaka Capital Company, a premier asset manager in Saudi Arabia founded in 2013 as a closed joint-stock corporation, maintains a number of funds that allow project developers and investors to become partners in very attractive opportunities that are professionally structured taping on capital market, private equity, and real estate markets of both the kingdom and the Gulf Cooperation Council (GCC) states.
The firm presents a broad offering of Sharia-compliant investment vehicles. In keeping with Islamic Law, Musharaka Capital Company emphasises transparency and adheres to the strictest investment criteria. The firm is run by a seasoned team of professionals who maintain in close – and often personal – contact with the local business community in order to unearth exceptional opportunities.
The Musharaka IPO Fund invests primarily in Initial Public Offerings and publicly-listed sharia compliant companies that recently debuted on the Tadawul – the Saudi stock exchange. The fund, an open collective investment subscription programme, the fund accepts subscriptions and redemptions twice a week. Since inception, the fund has maintained a leading position among similar funds and has always outperformed the Saudi stock index TASI and the customised S&P fund index.
Aiming to impact the property development industry with innovative solutions, Musharaka Capital Company also manages Musharaka Real Estate Income Fund taking a stake in the property market for local and foreign developers wanting to expand their reach. The CFI.co judging panel commends the firm on both the breadth and depth of its product offering and the peerless quality of same. The judges feel confident that Musharaka Capital Company is a most worthy winner of the 2016 Best Sharia-Compliant IPO Fund Manager Middle East Award.
---