Arab Financial Services Company: Best Payment Processing Services & Solutions Provider Middle East 2016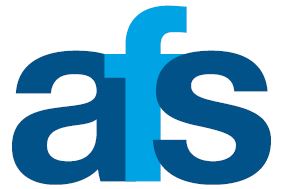 Deploying the full power of technology to offer peerless end-to-end payment solutions and ancillary services, Arab Financial Services Company (AFS) has remained for over thirty years the preferred provider of state-of-the-art monetary processing services in the Middle East and North Africa (MENA). The company is collectively owned by forty financial institutions. Its operations are fully regulated by the Central Bank of Bahrain. Besides payment processing, AFS also offers a palette of value-added products and services that aim to facilitate commerce and increase convenience at both ends of any transaction.
More than just a purveyor of processing power, AFS partners with businesses of all sizes to enhance corporate growth and drive success via cost-effective solutions. The company has built an enviable reputation for delivering on its promises. It does so by continuously updating and upgrading the technological backbone that drives operations. AFS maintains two data centres in Bahrain and the UAE. Both facilities have been designed with built-in redundancies and solid data recovery procedures that ensure uninterrupted availability and unsurpassed data integrity.
The CFI.co judging panel commends Arab Financial Services Company for its relentless pursuit of operational excellence. The judges recognise that the company provides a service that underpins corporate success in a buoyant and highly dynamic region and does so with considerable panache. The judges are pleased to confer their 2016 Best Payment Processing Services & Solutions Provider Middle East Award on Arab Financial Services Company.
---