The Right Path to Sharia-Compliant Banking Systems: CFI.co Announces Winner for 2014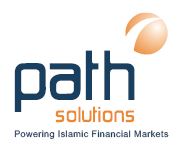 The outstanding Kuwaiti headquartered software company Path Solutions is the 2014 global winner of the CFI.co award for 'Best Sharia-Compliant Banking Systems'.
The CFi.co Judging panel commented favourably on 'Path's outstanding range of Sharia-compliant integrated solutions that have been taken up successfully by some 100 Islamic finance institutions throughout 33 countries. Specifically the iMAL Islamic core banking system allows clients to bring to market secure and competitive offerings quickly, economically and with full and well-placed confidence'.
'Path Solutions has a deservedly strong share of the market. This company out-invests its peers in terms of critically important research and development, employs an outstanding team of some 400 professionals, and to cap all this it is by all accounts a very happy environment in which to work. We wish Path Solutions all success in the years to come'.
---
Tags assigned to this article:
FinTech
---