Credivalores – Crediservicios: Best Social Impact Credit Providers Colombia 2017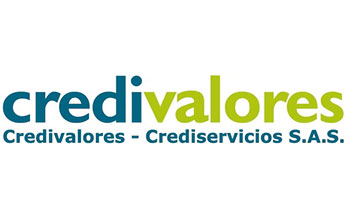 Financial inclusion has been one of the more powerful engines of development available to policymakers and businesses alike. It has the ability to boost the formal economy to the detriment of the informal market and draws in people previously shunned by financial services providers.
In Colombia, home to one of South America's best-performing economies, Credivalores – Crediservicios is helping people of modest means gain access to regulated and secure financial services. The company is one of the country's largest non-banking financial institutions and has introduced tens of thousands of small entrepreneurs, sole traders, day labourers and others to credit cards.
The importance of this drive stretches well beyond offering customers a chance to flash plastic: holders of cards issued by Credivalores – Crediservicios are able to establish solid credit records which, in turn, unlock access to commercial banks. The company uses a differentiated business model, directing its efforts away from Colombia's big cities to concentrate on hitherto underserved towns and villages.
Almost 70% of the applications Credivalores processes are from customers who seek to obtain their first-ever credit card. Most have never before been in contact with the formal financial system. Close to half of Credivalores' cardholders pursue independent economic activities and do not receive regular payslips – the very reason these people are shunned by banks.
Tapping into a niche market ignored by its competitors – a market that is set to gain in importance as Colombia's economy barrels ahead – Credivalores – Crediservicios proves that the pursuit of a high social impact makes perfect business sense. The company has now gained an edge over the competition that it will not soon let go of. The CFI.co judging panel congratulates Credivalores – Crediservicios on its vision and declares the company winner of the 2017 Best Social Impact Credit Providers Colombia Award.
---
Tags assigned to this article:
2017
---