Molino Cañuelas: Best ESG Agribusiness Management Argentina 2017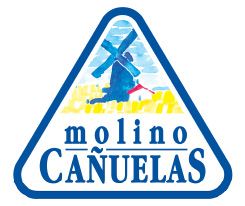 Long considered the breadbasket of Latin America, if not the world, Argentina – now under new management – is once again poised to become a global leader in agribusiness. Ready to help push the nation forwards, Molino Cañuelas has embarked on an expansion project which aims to grow revenues by 20% annually over the coming years.
Molino Cañuelas, part of the Navilli family group of businesses, last year became Argentina's largest flour miller after the company managed to stave off the competition and take over the milling operations of Cargill in the country. With the acquisition, Molino Cañuelas now processes 24% of Argentina's wheat crop. The company is Argentina's largest flour exporter.
A strategic partner of the International Finance Corporation, part of the World Bank group, and with the support of Rabobank, Molino Cañuelas aims to expand operations not only in Argentina but also in neighbouring countries. The company already maintains a presence in Brazil and Uruguay and is developing plans to enter new markets along Latin America's Pacific seaboard, and in Africa.
The company, founded in 1930, owes its sustained success to a relentless drive to maximise both operational and administrative efficiencies. Molino Cañuelas is recognised as a pioneer in the implementation of sustainable business principles and for its early adoption of environmental, social, and governance (ESG) standards to mitigate risk and empower corporate growth. The CFI.co judging panel is pleased to offer Molino Cañuelas the 2017 Best ESG Agribusiness Management Argentina Award.
---