Gol Linhas Aéreas Inteligentes: Best Value Creation Leadership Brazil 2017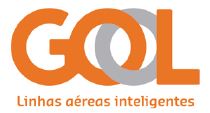 One of the world's fastest-growing airlines, GOL Linhas Aéreas Inteligentes is one of Latin America's largest low-cost best-fare carriers. The company, founded in 2001, revolutionised air travel in Brazil by ushering millions of new travellers into the jet age. Operating almost 700 flights every day with its standardised fleet of 116 Boeing 737s, GOL employs well over 15,000 people and is the leading company in terms of comfort, on-time performance, and number of passengers carried in the domestic market, both in its leisure and corporate segments.
To serve its international and long-haul domestic routes, the company has ordered sixty Boeing 737 MAX airplanes– the largest order from a single airline in the history of Latin American aviation. The new state-of-the-art airliners allow for significant fuel savings and reduce the company's carbon footprint by another 10-14%. The company, a favourite with Wall Street investors, is expected to strengthen its Latin American network and add new routes to North America.
Delta Air Lines and Air France/KLM are strategic partners, and have enabled GOL to improve business and increase operations with connecting flights from Brazil to North America and Europe. The company also maintains twelve codeshares and over seventy interline agreements for added convenience and to facilitate connections to any of the destinations served by these alliances.
The CFI.co judging panel acknowledges the innovative approach GOL has pioneered, combining best-fare travel with perks such as inflight connectivity, premier entertainment system, and a comprehensive menu of buy-on-board products and free snacks. The judges are pleased to offer GOL Linhas Aéreas Inteligentes the 2017 Best Value Creation Leadership Brazil Award.
---
---