IPAL: Best Corporate Governance Chile 2015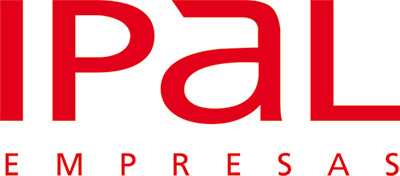 From pioneering the production of dehydrated foods in 1950s Chile, IPAL has blossomed into a diversified holding company with interests spanning the food, real estate, hospitality, agricultural and logistics sectors. Listed on the main board of the Santiago Stock Exchange, IPAL's corporate universe encompasses nine subsidiaries that enjoy maximum exposure to Chile's buoyant economy.
Since the early 1960s, Hendaya – one of the first companies of the IPAL family – is one of the premier providers of school lunches in Chile. The firm is a preferred supplier of the Ministry of Education and in 1996 was chosen to also provide cooling and storage facilities for Chilean public schools. In 2007, Innovalim introduced the cook-and-chill technology that better conserves nutritious values and improves the overall quality of prepacked meals.
IPAL companies have established a solid track record for innovation and corporate daring. Proalsa, one of the group's constituent companies with a history reaching back over sixty years, produces a wide range of foodstuffs for the house brands of the country's major supermarket chains. Proalsa also supplies large institutional consumers such as Chile's state-run National Supplemental Nutrition Programme and industrial caterers.
Seeking to diversify and amplify it corporate footprint, IPAL has moved into urban real estate with the development of both residential and industrial plots, and into logistics with fleet of thirty modern refrigerated trucks now plying the length of the country. In Chile's deep south – a land of towering mountains, majestic glacier, and nigh bottomless fjords – IPAL subsidiary Altasur maintains a network of refuges and camping sites for trekkers. The company also owns the famed Paine Grande, Grey, and Dickson mountain lodges at the feet of the landmark Torres del Paine peaks.
The CFI.co judging panel notes with satisfaction that IPAL combines a pioneering spirit with sensible governance principles. This unique blend has ensured the company's longevity – and its enduring corporate success. The judges moreover wish to commend IPAL for its strict adherence to international best practices. This, the panel feels, has enabled and powered the company's sustained growth trajectory. The judges have no hesitation in naming IPAL as the winner of the 2015 Best Corporate Governance Chile Award.
---